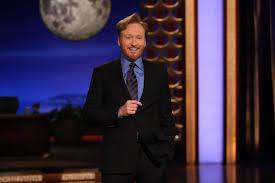 Because of our nation's easy access to cable television and Youtube, we often forget that we live in close proximity to television studios and movie sets.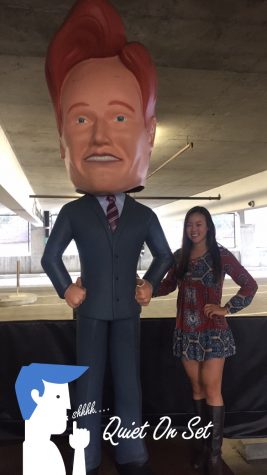 Kiana Quick
  This past Tuesday, I went to my first live taping of a television show; it was of my favorite late night talk show, Conan. I booked my ticket one month ahead of time online, and was surprised and delighted to discover that it was free of charge. Conan's policy is first-come first-serve for 200 ticket-holders, so all I had to do was show up with my ticket and a government-issued ID before 3:30 p.m. I left straight from my open and arrived at the Warner Brothers Studio at 1:40 p.m. to check-in, got my hand stamped, and received my number order (which, by the way, I got #6). At 3:30 p.m., the employees started escorting the audience members into the studio. My earliness paid off; as the sixth fan to enter the studio, I got a seat in the second row.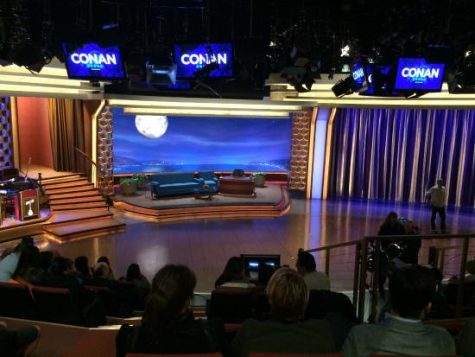 Team Coco
  At 4:00 p.m., one of the producers of the show talked us through the show's schedule and hyped the audience up through a dance competition and free T-shirts. The audience was extremely diverse and overwhelmingly energetic. Then, we heard the rumbling "Here's Conan O'Brien!" When Conan came out through the blue curtains, everyone was on their feet, whistling, hooting, applauding like crazy. The crowd had so much excitement that he had to hush us, which only led to more cheering. I really enjoyed this positive atmosphere.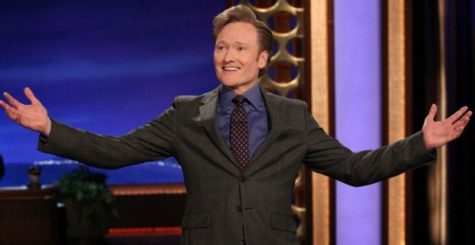 Team Coco
  The show itself was entertaining: the guests (who are revealed on the day of the show) were Matt LeBlanc and Anthony Bourdain. I was starstruck for a moment  to see what I had always watched on my tiny iPhone screen right in front of me, literally 10 feet away. Dana Gould also performed a stand-up comedy routine. Conan's remarkable band, Jimmy Vivino and The Basic Cable Band, supplemented the show with lively jazz pieces that kept the audience's spirits high.
Team Coco
  It was also really interesting to see how the show is produced. The production involved many cameras at different angles, staff members making sure the lighting and sound were functioning properly, and even an employee holding cards out for Conan to read. It was cool to see a cameraman in charge of moving around a crane with a camera on top. Between the takes, I noticed that the writers would walk up to Conan and show him some papers and discuss about the upcoming segment. The show went smoothly, and there wasn't a single dull moment.
  I got pretty lucky with the show I decided to attend. After the show's closing, Conan came back out and surprised us with an interview that had to be pre-filmed for Thursday's episode. The cast of the "Here Comes the Funny Tour," including Adam Sandler, David Spade, Norm Macdonald, Rob Schneider, and Nick Swardson all came out and entertained us for a good 30 minutes. During one of the breaks, Adam Sandler high-fived the front sections, which was pretty cool. Then, Conan finally closed Tuesday night's show with a preview of his upcoming episode: "Conan in Berlin."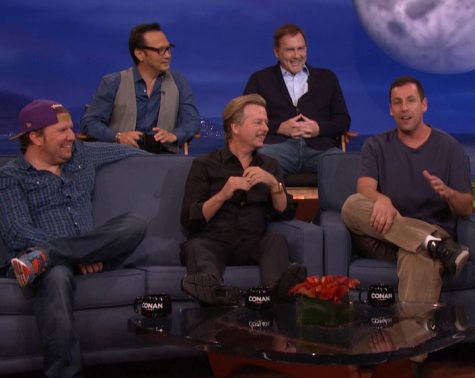 Team Coco
  We live in California, only an hour away from Hollywood, where most of our favorite shows are created. With just a forty-minute drive, I had a blast at the Conan show and will definitely return to see another one. Whether it's the Ellen Show, Jimmy Kimmel Live, or Conan, for those who are bored with what Santa Clarita offers, I definitely recommend requesting tickets to experience a live showing.