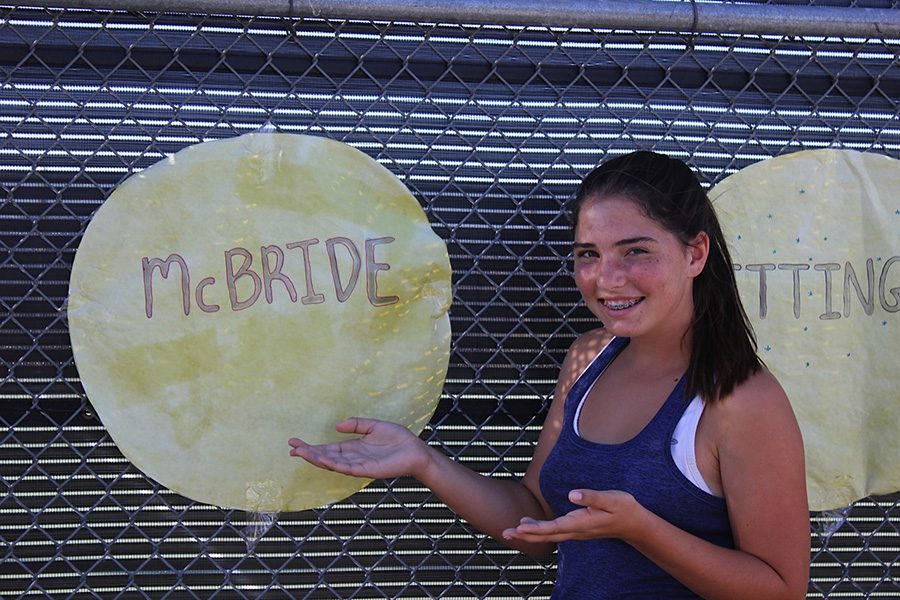 Fresh Off the Court: Jordyn McBride
December 12, 2016
When Jordyn McBride stepped off the court at CIF, her first season of playing tennis for West Ranch came to an end. Along with qualifying to the the finals, McBride won two matches until losing on her third. Knowing she had given her full effort, McBride strided off the court with her racket twirling in her hand and a smile on her face.
"I was upset I lost in the finals, but I was also happy that I made it that far. I tried to cherish that last match because my teammates were there yelling, 'Let's go, freshie,'" said Jordyn.
Jordyn shares that this season was the highlight of her year.
"
"My favorite memory was during the match at Clovis. I got close to everyone, and we became more of a family," McBride quickly adds, "but there were so many good memories.""
Jordyn's spirited personality has a large impact on the team.
"Jordyn brought a more lively and fun environment to the team. She's really brought the team together and tried to get us to bond with each other," said varsity team captain Brittany Waugh.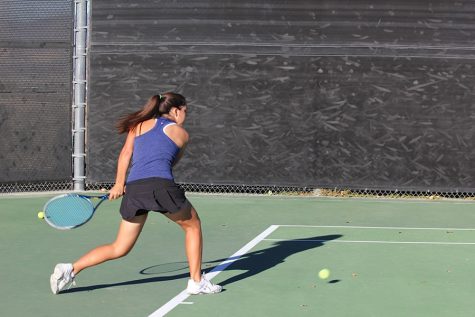 Coach Dina McBride further explained that Jordyn's contagious enthusiasm was a "key ingredient to their success." Unlike the other players on the team, Jordyn has a unique connection with the coach.
"The good thing about having my mom as my coach was that I felt comfortable with her, and I trust what she says. The bad thing is that sometimes it gets rough when you're always with your coach; it's sometimes hard to listen," said Jordyn.
Jordyn's close relationship with her mom made the season more enjoyable.
"It was not hard being able to coach Jordyn. I've coached Jordyn her whole life, and we definitely have a mutual respect for one another," Coach McBride continued. "She gave me the respect as her coach, making it quite easy to coach my own sweet daughter."
For Jordyn, tennis has always been one of her favorite activities. Jordyn began her competitive career when she was seven but has been playing ever since she can walk.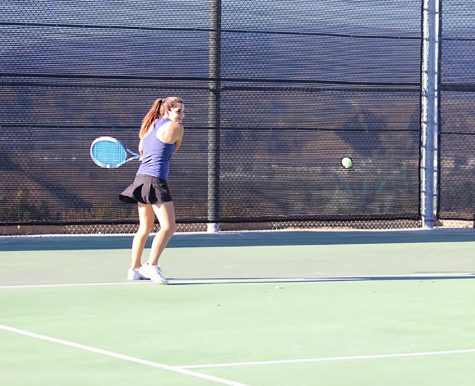 Jordyn tells us that her family has largely contributed to her rapid growth as a player.
"Without my parents playing tennis and being coaches, I probably wouldn't have started tennis and known how fun it is," said McBride.
Tennis is the main activity that Jordyn and her family can bond over. Basically, her whole family plays tennis. Her parents are both pro players along with coaches at the Paseo Club. Jordyn's older brother, Parker McBride, is currently on the boy's varsity tennis team.
"My younger sister is coming in four years — so she is probably going to be on the team too," Jordyn said.
The McBride family rarely takes a day off from playing tennis even during vacations.
"We basically live at the Paseo Club; we're there all day. We are actually there more than my house," said Jordyn.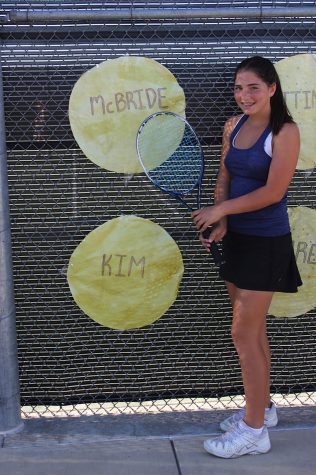 After her high school tennis career, Jordyn says she plans to play in tournaments even after college.
The competitive yet caring environment that Jordyn grew up in has formed her into the successful player that she is today.
"Jordyn is one of our stronger freshman coming in, and I'm excited that she still has three more years with the team. She's going to make a big impact on the team" said Waugh.