Devon Cottrell — pursuing her passion nontraditionally
 You might hear Devon Cottrell before you see her; whether it be the hard thump of her oversized knock-off Doc Martens along the art room floor or the metronome-like clack of her 5-inch platform heels across the hallways. But when you do finally see her, you are no longer thinking about the sounds she was making. Instead, you stare at the bright blues, muted golds, daring reds, and sparkling silvers that lay across her face.
  Devon is a senior at West Ranch who plans to attend Cinema Makeup School in North Hollywood next semester. She has wanted to go their for quite some time and has taken AP studio art classes and practiced makeup throughout high school to prepare herself.
  "I love makeup so much. It allows me to transform myself to look like a different person. Not my normal day-to-day makeup but if I go really to the extremes. I can become a different person through makeup and I think that's really cool. That's really expressive. It's true art."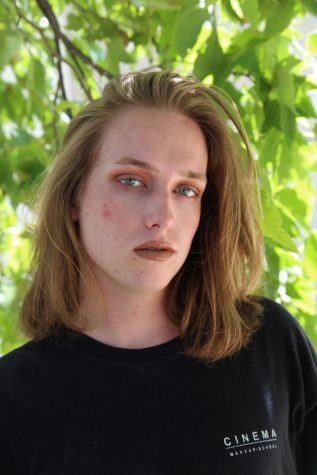 Photo by Skijler Hutson
Every other student at West Ranch seems to be on their way to a four-year academic school, but Devon, as always, is choosing to go outside the norm. Devon's course at Cinema Makeup School will only be 28 weeks and includes an array of classes from simple beauty makeup to creature design and sculpting classes.
  "My brother is taking the traditional route of school so my parents have been totally okay with me not taking the traditional route of school, especially because they have known for a long time that I was not going to go to college because I don't really have good grades. I have never seen a typical general education as something interesting and so I have never really done well in school. I have always been so interested in art and they know I am super interested in art so when I said that I wanted to do makeup as a career or go into an art field … they were totally supportive of me doing that."
  Academic excellence is constantly pushed onto students, along with an even greater pressure to attend a high ranking university. Often, because of this intense competition, there is an underlying prejudice against those who fail to fit that mold. Fortunately for Devon, many people other than her parents have been supportive of her decision.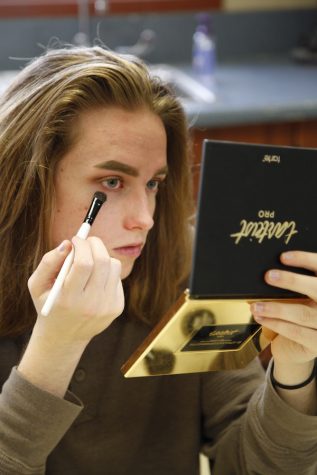 Photo by Skijler Hutson
  "Other students think it's really cool. I am known for my makeup I guess which I kind of love; I live for it. People are like, 'I am going to COC,' or, 'I am going to CSUN,' and I am like, 'I am going to Cinema Makeup School for special effects makeup,' and they are like, 'Oh that's so cool! I wish I could do that! That seems so cool!'"
  There is good reason for Devon's popularity as a makeup artist too. She started taking makeup seriously freshman year and has been delivering gorgeous looks ever since. Additionally, she has already completed two special effects makeup courses at Cinema Makeup school during the summer, giving her previous experience in the field and an edge over her peers.
  "I have always been interested in art and I just view makeup as another medium of art. The summer going into freshman year my friend Savannah got me really interested into 'RuPaul's Drag Race.' It's so makeup heavy and I think makeup is so cool. That really inspired me to do makeup as a full time job."
  After Devon finishes schooling, she plans to stay in the Los Angeles area to work in the entertainment industry for various special effects departments. With it being such a short course, Devon will enter the professional world before most people her age, but her school provides placement opportunities where she can start off. Whatever she does, she will do it looking good with a confidence as strong as her step.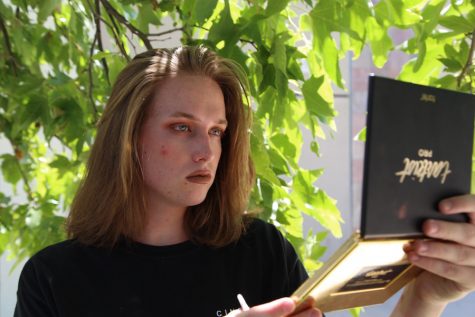 Photo by Skijler Hutson