The AP Struggle of a Junior
Hang on for a minute...we're trying to find some more stories you might like.
I still cringe when I hear anyone say "AP Biology." I studied for two months before the exam, so the morning of, I felt semi-ready. I knew I studied and finished that Barron's book, but there was so many processes and vocabulary. What about the FRQs? And what was the chance that the test asked about content I actually remembered once I was in the testing room? I took the test in one of the portable classrooms in lower campus. It was really hot that day so I wore a shirt and shorts. WRONG. It was so cold in the classroom that I felt like my bones were freezing over and there was no way I could think about tundras at a time like that. But I pushed through the cold and tried my best.
Right after I finished, I couldn't figure out if it was worth giving up sleep for  a literal three-hour test, even if my score was deemed important by colleges that would look at me in three years. I was so stressed out that I'm pretty sure my health was at risk because of no sleep and afterwards, I couldn't focus on anything. Even though most of that stress was freshmen me not realizing that those all-nighters probably didn't help me anyways. I was happy with my score in the end, so I guess the hard work payed off.
Junior year however, is when things really start to get moving. Suddenly you have to think about your SAT/ACT, what College of the Canyons classes you want to take, what credits you have left, what college you want to go to, and what you want to do with the rest of your life. The last thing you probably want to hear in the mix of all this is "AP Exam."
This year, I made the fatal mistake of scheduling my SAT right between my AP US History exam and my AP Language exam. This is also the first year where my AP tests are currently at the bottom of my worries.
For Lang I didn't even buy any study book because I felt like I didn't have the time (I did) and plus you can't really study for it anyways, just practice. Practice that we've done in class a lot, so I felt okay about that.
APUSH was a whole different beast. If "cramming for a test" didn't exist before, I invented it. We're talking the night before. I have never crammed for any test in my life, but I felt kind of hopeless reviewing three centuries of history. I read through my notes and review books. I watched videos on the content. I felt that my teacher and my friends who explained the content to me while I practiced the SAT had prepared me enough, so that was the end of that. I was definitely more prepared for Bio.
Exam season is pretty scary if it's your first time and pretty irritating if it's your fourth time. But, AP exams are really important. Straighten out your priorities before the day of the test and prepare in advance, unlike what I did this year. You can deal with class, homework, sports, friends, and AP exams at the same time. Because what you do right now is going to affect your future, and who doesn't want a bright future? And please, if anything, do not take your SAT or ACT in May.
Read more perspectives here
Freshmen: https://www.wrpawprint.com/opinions/2017/05/11/the-ap-struggle-of-a-freshman/
Sophomore: https://www.wrpawprint.com/opinions/2017/05/12/the-ap-struggle-of-a-sophomore/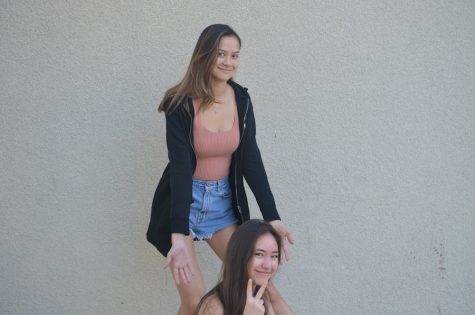 Kiana Quick, EIC
My name is Kiana. I'm the type of person who orders chicken tenders at burger places. 3D2Y. College please accept me.