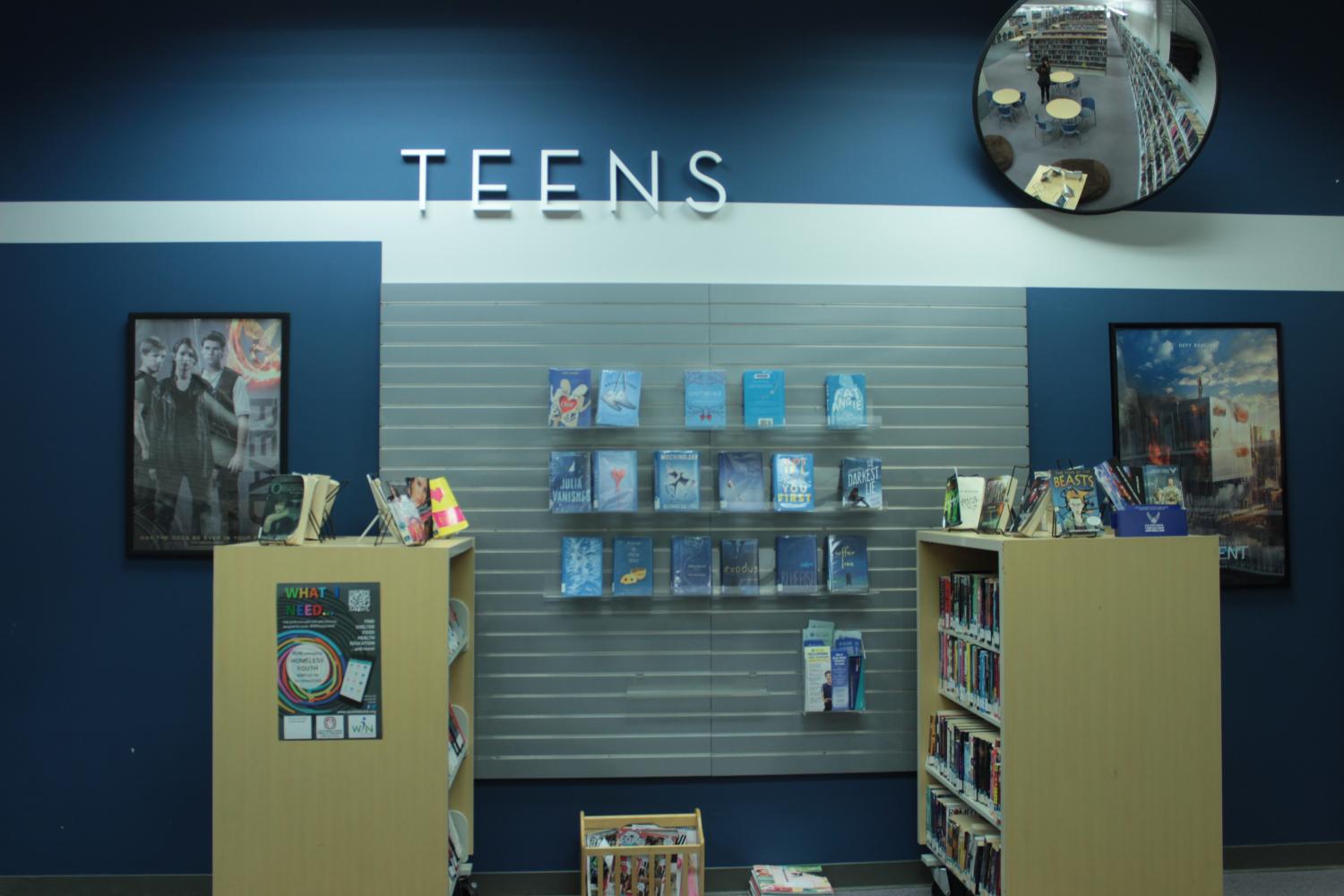 My Trip to the Valencia Library
May 24, 2017
  When my brother and I were still in elementary school, we would always tug on our mother's loose sleeve again and again until she noticed a pair of scrunched-up faces looking up at her.
  Wailing and stomping our feet, the two of us would make her lead us to our magical place: the Valencia library.
  At that time, my brother and I didn't notice that the Valencia library was face to face with a gloomy police station and a courthouse or the fact that the buildings were tainted with a rusty smell and solemn people crouching on the cold hard floor outside the courtroom. To us, the library was an island of mysterious trinkets, a glowing cave full of extraordinary fantasies.
  We were in awe then, a wide-eyed boy and girl duo gulping down their overflowing excitement in front of the library doors, and as I stand now once more outside that same shiny, black entrance of the Valencia library, watching people around me enter and leave, I grip my camera bag and walk inside the wonderous place I had once called "my happy place."
  The first thing that hits me when I enter is the smell: It is the familiar whiff of those sweet, sweet books -old, crinkled paperbacks to leather-bound classics-that envelop me as I stop in my tracks, taking it all in. There had always been something different about the Valencia library from the other local libraries I'd visited, and this had been it: The hominess. This place always felt like home.
  Whether you were a newcomer to this place of solace or a daily visitor, it didn't matter; the light calmness of the adult area, the vivid arrays of YA books shaping into a mosaic of colors, and the spouts of yelling and uncontrollable giggling trickling from the children's area … even though I am 15, it all feels so welcoming, so warm like I belong there.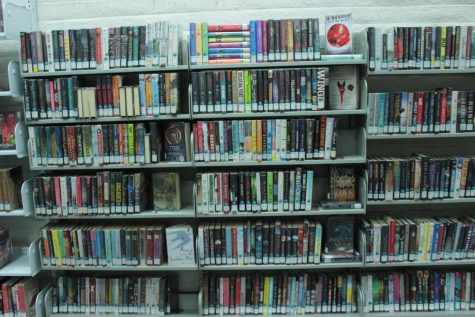 As I pace back and forth in between the adult non-fiction bookshelves located at the end of the library, I discover a stack of autobiographies on unknown D-list celebrities and humongous oversized photobooks of '70s bands at famous venues around the world. I can't help myself; setting my camera bag aside on the carpet floor, I sit down and start flipping through the never ending pages, never tearing my eyes away from the moving photos in front of me.
   It's funny, though, because as a kid, I dreaded waiting in front of the "boring" adult section while my mother picked out a few Korean books to read leisurely at home, and so I would tap my feet impatiently, hoping to hurry up and go back to the children's area. Now, it feels that the Valencia library I had spent my days creating chaos in is also growing up right besides me as I become older.
  After what seems to be hours of turning pages and adjusting my back against the rigid bookshelf, I get up and tiptoe towards the children's area, for in front of me are long rows of hunched backs, silently jotting down notes with their gel-pens and copying down evidence from textbooks borrowed in the library.
  While weaving left and right past the tables and murmuring sorries to the glowering glares that the people give to me, I bump into employee Nancy Torrez in the children's aisles.
  "If I don't know something, instead of asking someone about it, I can just get a book and read it and get more knowledge," said Torrez.
  Torrez plasters a wide smile on her bright-eyed face and continues to place board books back into their original slots, all while calmly humming a soft tune. It is as if the atmosphere we are both in-the innocence, the purity, the youthfulness of it all-has overtaken the minds of all those who enter the children's area, and both Torrez and I are stuck on this overwhelming feeling … as if we are pint-sized kids again, struggling to read the introduction of "The One and Only Ivan" in the corner of the room.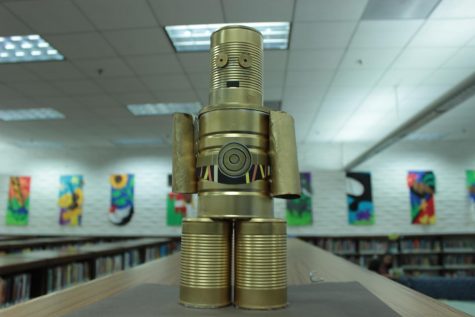 After a lengthy discussion about new books coming out this month, I wave good-bye to Torrez and do a quick look-over at the children's area: Plastered everywhere are mismatched flyers of Star Wars, Harry Potter, and toppled on top of the bookshelves are tri-fold poster board book reports created by local elementary students. Flashy green catches my eye as I turn around to see a large cut-out of Yoda staring at me, and nearby stands a still cardboard figurine of Chewbacca. To the left of me are leaning towers of family-friendly board games on several tables, and to the right is a lovely lady sitting in a large desk who goes by the name of Jeannie S.
  With an eager twinkle in her eyes and a hearty laughter, I know in an instant that Jeannie just has to be the children's librarian that some of the boys and girls I had met earlier had been telling me about.
  As we chat about the library and the many visitors who come in everyday, Jeannie takes over the conversation as she begins trailing on about her job and why she became a librarian.
  "Every parent that comes in is different, because we have dads bringing their kids and people who take care of children who are not their own. Every parent that comes in is dealing with the same thing: to do the best for their children, to help their children the best they can, to bring their children to the library to get the materials that they need," said Jeannie.  
  I notice the dreamy look that overtook her face as she gushes about one of her first jobs as a teenage employee at Barnes and Noble and her experiences reading to the "little ones" during storytime. It is the fiery passion in her eyes, as she firmly discusses the importance of books for young children, and the hopefulness glued onto her every word, as she speaks of the diverse kids in that library, that I realize that the librarians here are like under-cover fairy godmothers to all the readers, dreamers, and believers out there.
  And the Valencia library is their shelter, their safe place, their entire universe.
  "We live in a very suburban area that has a lot of white people," said Jeannie. "Kids might come in, and they might not know a whole lot of multicultural, but they see these kids in these books, and they get a whole different perspective, and that leads them to a life of empathy. It leads them to a world that's going to be better, leading them to really open their eyes to what the world is really like, because the world is not at all like Santa Clarita."
  At the end of the day, while people trickle out and the ceiling speakers shout, "20 minutes until the library closes," I rest on one of the blue, tattered mini-sized couches plopped at the center of the children's area, giggling uncontrollably as I re-read one of my favorite graphic novels when I was a kid: the Babymouse Series — a tale of a glamourous female mouse just trying to live her life like it is.
And I'm sure that if I close my eyes at that moment, I can feel my younger self peering over my shoulder, as we teleport from the library to journeys with Babymouse: suffering humiliation, making new friends, exploring the unknown, and learning from our mistakes.
  For, although books are the key to opening a whole different world for everyone, it is the Valencia library that points out the impossible, lets go of our hands, and whispers into our ears:
  "Imagine."