The West Ranch Melting Pot
America has always been known as a giant melting pot, a blend of many different cultures and ethnic backgrounds together as one. West Ranch High School is a diverse mixture of its own and proudly showcases a medley of students from all over the world.
While meeting new people in our classes this year, we discovered a few of our peers had not always lived in America like many of us. The majority of students on campus simply moved from their local middle schools to attend West Ranch, but several students needed to travel here from other continents. Zhyrine Alfonso from the Philippines, Gabriel Vieira from Brazil, and Lison Rousseau from France are just a handful of students that grew up in completely different countries.
Zhyrine Alfonso traveled to the United States on March 31 after her mom petitioned for her to live here and get a taste of the American life.
"My home country is full of islands, beautiful beaches, delicious foods, and lovely people," said Zhyrine. Although she is very proud of where she came from, she is loving the West Ranch experience, too. She expressed her appreciation for the good standards of education here and the kind, welcoming attitudes of the people around her.
"The thing I like [about] America is that you can express yourself however you want, and I love the people, foods, and parks," she said. Back in the Philippines, Zhyrine played volleyball and continues to use her skills at the Ranch. Now a part of the school volleyball team, she is looking forward to a great year.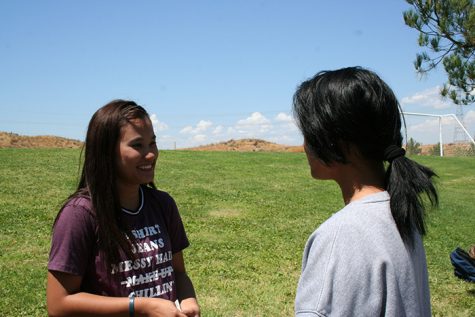 Gabriel Vieira is another example of a student who traveled an extremely long distance to attend West Ranch.
"A year ago, the opportunity for a better life brought me here. Brazil is a good country, but now it's a mess. The economy and politicians are corrupted, but it's still a beautiful country," he explained.
America's security is extremely important to him. Here he feels safer riding his bike home from school every day with his friends, and tell us that his high school experience has been great so far.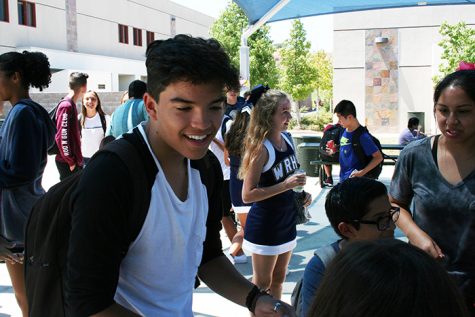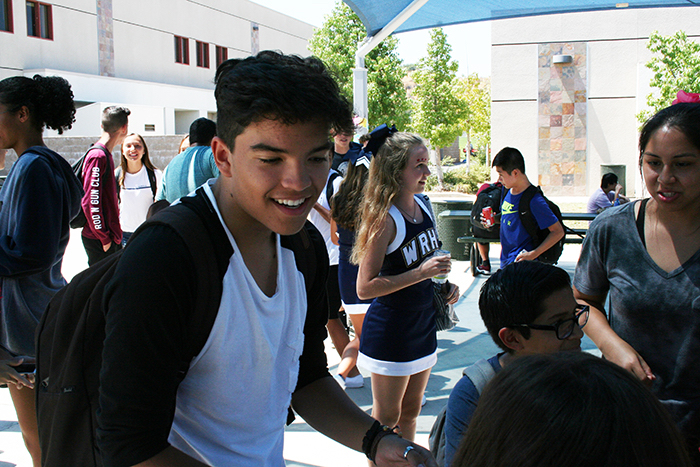 Lison Rousseau, a foreign exchange student from France, has seen an entirely different part of the world. She traveled to America just before the school year began and is already fitting right in. When we interviewed her during brunchtime, she had already been welcomed into a great group of friends that made herself feel right at home on campus.
Since her native country is full of cloudy skies and plenty of rain, the foreign exchange student adores the sunny weather in California. "France is way smaller, and the landscapes are very different. In France, it is always rainy and cold," said Lison.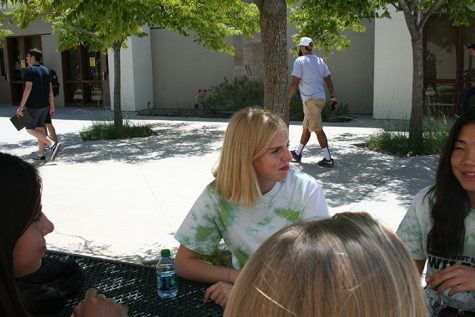 We were extremely lucky to have the opportunity to learn about these wonderful students from different countries. Let's take the time to get to know the people around us and truly learn each other's stories. Who knows? Maybe you'll find something extraordinary.