Drugstore Dupes for High End Makeup
We all have walked through Sephora and felt overwhelmed. You want to buy everything, yet your wallet allows you to buy nothing. Luckily, for every ridiculously-priced item at Sephora, there is a hidden drugstore dupe at your local Target or Walmart. Here are some of the best steals that will make you look like a million bucks without spending a million bucks.
High end: Anastasia Beverly Hills Glow Kit $40




Drugstore dupe: Flower Beauty Highlighter Palette $13




At first glance, these products may not seem identical, but the pigmentation, color payoff, and shade range definitely make this $13 palette a dupe for the $40 one. Both palettes include a champagne, gold, and rose gold highlighter. The only thing missing from the Flower Beauty palette, though, is the bronze shade. If you want a highlight just as blinding as the Anastasia Glow Kit, then you have met your match. Flower Beauty is actress Drew Barrymore's line sold exclusively at Walmart, and I had to travel to 3 different locations just to get my hands on this extremely popular palette.

High end: Too Faced Mascara $23




Drugstore dupe: L'oreal Lash Paradise $9.99




Everything from the brush to the packaging and formula, makes these two products basically identical. Although, the L'oreal mascara clumps far less and holds a curl much better than its $23 high end counterpart. Take your eyelashes and bank account to paradise by saving on a mascara that's just as good, if not better.

High end: Urban Decay Naked Skin Concealer $29




Drugstore: Maybelline Better Skin Concealer $8.99




What makes the Maybelline concealer so similar to the Urban Decay one is its lightweight formula, buildable coverage, and great finish. The only downside, however, is that the shade range is less diverse than the high end option. Maybelline Better Skin only has 6 shades while Urban Decay has 14 all-inclusive shades.

High end: Tartelette in Bloom Eyeshadow Palette $46




Drugstore: Covergirl TruNaked Nudes Eyeshadow Palette  $12.99




This Covergirl palette has a broad shade range, matching many of the rosy tones in the Tarte palette, not to mention that it has top notch pigmentation. Its blendability is also up to par with the Tarte palette.

High end: The Beauty Blender $20




Drugstore: Ecotools Ecofoam Sponge $9.99




Not to discredit the Beauty Blender, but I couldn't validate forking over $20 to repurchase a sponge. After weeks of research on a drugstore dupe, I landed upon the Ecotools sponge, beloved by many beauty gurus on YouTube. To my surprise, I got 2 sponges for less than half the price of 1 beauty blender. This sponge is equally as bouncy and soft as the Beauty Blender and lasts longer.





The Grand Total




High end: $158




Drugstore: $54.96





Clearly, you can still get great quality makeup products for $100 less than all of the high end options. While this still hasn't curbed my makeup addiction, I can safely say that walking into Sephora gets easier every time, knowing that there is bound to be an incredible drugstore steal waiting for me at my local Target or Walmart.
About the Writer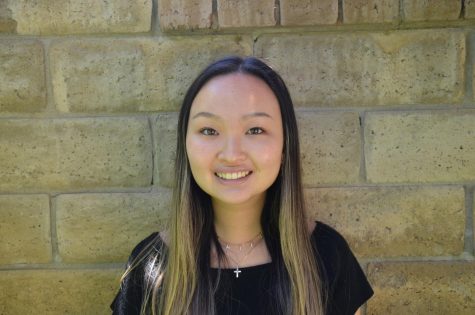 Emily Chang, Technology and Media Manager
i love matcha, outdated vines, and making monthly spotify playlists :P also im a senior ain't that wild