I Try an All-Natural Skincare Routine for a Week
Lately, it seems like everywhere you turn there is a new vegan diet, plant-based juice cleanse, or wheatgrass shot. This new, all-natural and healthy way of life is even extending to beauty products. Given the long struggle I have had with my skin, I was curious to see how effective an all-natural skincare routine would be without any chemicals, dyes, or perfumes. I chose three all-natural beauty products to swap with my regular regimen for a week to see how effective, realistic and costly it would be. I aimed for products with similar benefits as the ones I usually use, and it is safe to say that the results I found are beyond impressive.


The Regimen:
My facial cleanser was the first product I switched. My original face wash, The Clean and Clear Acne Bubble Soap, is meant to clear acne by deep cleaning pores with salicylic acid. Alternatively, I chose Lush's Angels on Bare Skin solid cleanser, which had similar claims of clearing acne but in a more natural way, with ingredients such as almonds and lavender. I switched out this cleanser a week before I did the other products, just to ease my skin into the routine. Now that I have switched to this cleanser, I am never going back. The face wash alone has made exponential progress in clearing my skin. If I could recommend any product from this entire routine, it would be this cleanser. The only downside, however, is that a mere 3.5 ounces of product costs $16.95. To me though, the quality of the product definitely makes the costliness worth it.
Next, I incorporated an all-natural face mask. The popular Aztec Secret Indian Healing Clay became the newest edition to my all-natural skincare cabinet. It is 100% natural and made of only calcium bentonite clay,  which is useful for drawing out toxins, and I mixed it with apple cider vinegar to turn the powder into a mousse-like clay mask. Besides the intense pulling and redness afterwards, this clay mask is amazing! My oily skin was kept in check the next day and my skin seemed much clearer after about four uses. Not to mention, a very large quantity comes to only $8.60. This product definitely lives up to all the buzz that's been going around it.
To finish off the routine, I switched out the cult classic Clinique Dramatically Different Moisturizer with jojoba oil as a moisturizer. The claims of this $9 oil is to give intense hydration to the skin without leaving an oily residue. Unlike coconut oil, jojoba oil does not clog pores by being a similar molecule size to the natural sebum in the skin. Unfortunately, the jojoba oil did not work well with my skin, which broke out after a couple days, undoing all the progress from the beginning of the week.
Final Thoughts:
To my surprise, going all-natural was a lot easier than I expected. All-natural products are being sold in more stores now and, besides the cleanser, all the products were reasonably priced. Every product was just as easy to use as any other skincare product, except the cleanser, which is solid and has to be mixed with water. In general, though, my night time routine did not take any longer than usual.  As far as my skin is concerned, I found two products that were winners and that I will continue to use in my routine. Removing a big portion of the chemicals in my skin care routine has overall given me impressive results. While I may never try any of the other all-natural health crazes, an (almost) all-natural skin care routine is definitely something I will stick with.
About the Writer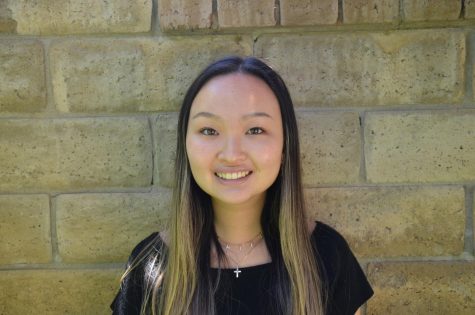 Emily Chang, Technology and Media Manager
i love matcha, outdated vines, and making monthly spotify playlists :P also im a senior ain't that wild