Is Expensive Skin Care Worth Buying?
During their teen years, many people are faced with the most annoying impurity —acne. Girls in high school, and some in their adult years, tend to feel like they have to wear makeup to hide their skin. Shopping at Sephora for makeup can hurt your wallet, but there is a significant difference in the quality between drugstore and high-end foundations and concealers.  To show that expensive products aren't always the better choice, here is a review of pairs of similar products. The catch? You can find one of these products at Target or Walmart and the other at Sephora or Ulta.
High end: GlamGlow SUPERCLEANSE Clearing Cream-to-Foam Cleanser $32
          Drugstore: Neutrogena Oil-Free Acne Stress Control Power Cream Wash $7.47
Both of these cleansers have a creamy consistency and get deep into your skin for an amazing clean.  The GlamGlow cleanser has activated charcoal and foaming properties, while the Neutrogena one doesn't. However, the Neutrogena cleanser will last way longer, because you don't have to use as much in one wash, plus it's less expensive. If you are looking for a cream cleanser that deeply cleans and leaves a dewy finish on the skin, these products are both great for that. The biggest difference is the price, and the Neutrogena cleanser is the better purchase.
High end: Origins Zero-Oil Pore Purifying Toner $23
          Drugstore: Clean & Clear Brand's Essentials Deep Cleaning Toner $4.27
These toners have more differences than similarities.  For instance, the Origins toner has a cooling effect and contains mint and saw palmetto extracts. It also reduces shine and gives skin a matte finish.  The drugstore toner, however, leaves a rough finish that makes your skin look more dull but it does reduce shine. The Clean & Clear toner is not for people with sensitive or dry skin because of how deeply is removes oils in the pores.  Plus, after you use this toner, you won't have a smooth, glowy complexion.  In the end, if you are willing to spend $23, the Origins toner is better because of its cooling properties and it's mattifying.
High end: Boscia Pore Purifying Charcoal Strips $28
          Drugstore: Bioré Cleansing Charcoal Pore Strips $14.44 (pack of 18)
When you're having a girls' night, just want to relax, and your nose needs a deeper clean, try using pore strips. The Boscia and Bioré pore strips are practically identical. They are both formulated with activated charcoal, which has great detoxifying properties. Not only are the drugstore ones cheaper, but they take less time to dry and come with more strips in one package. They both are great products but the Bioré charcoal strips are a steal because of the price, quality, and the amount of product.
High end: Mario Badescu Drying Lotion $17
          Drugstore: Neutrogena On-the-Spot Acne Treatment $4.73
When you have a new little blemish on your face, you'll want to get rid of it ASAP.  With these spot creams, you can say bye to acne. To use these treatments, all you have to do is apply a little bit of treatment on the areas where you have blemishes and they will visibly shrink overnight. The Mario Badescu Drying Lotion can be found at Ulta.  There is more product in the high-end item but the cost is ridiculous. With the Neutrogena treatment, you can buy up to three tubes and still remain below the price of the Mario Badescu treatment plus end up with more product. If you're traveling with makeup on or it's breakout season, both of these items are incredible.  For the price range, buy the Neutrogena spot cream.  It's a bigger win for your face and bank account.
High end: Clinique Dramatically Different Moisturizing Lotion $27
Drugstore: Equate Beauty Strikingly Unique Moisturizing Lotion $6.84
For the last step of your skin care system, these moisturizers are very similar.  Both products stay in your skin all day and have a smooth texture.  They also have a nice finish and are super lightweight on the skin. There is the same amount of product in each container and a little goes a long way so both will last a while.  If you want to save $20, the Equate Beauty moisturizer is the best choice.  
The Overall Total
High End: $127
Drugstore: $37.75
Nobody wants to spend over $100 on their whole skin regimen.  The only high-end product that may be worth purchasing is the Origins Zero-Oil Pore Purifying Toner.  There are some subtle differences between products, but all other drugstore products can easily match up to their expensive counterpart.  Walking into Sephora is much easier knowing I won't be spending part of my college fund on an overpriced cleanser.
About the Writer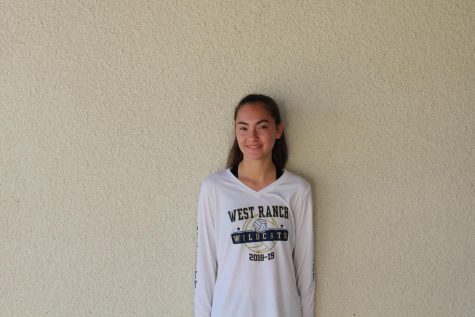 Erin Eskoff, Staff Writer




I'm Erin! You can most likely find me playing volleyball, watching "To All the Boys I've Loved Before," or shopping in the mall. Thanks for stopping...