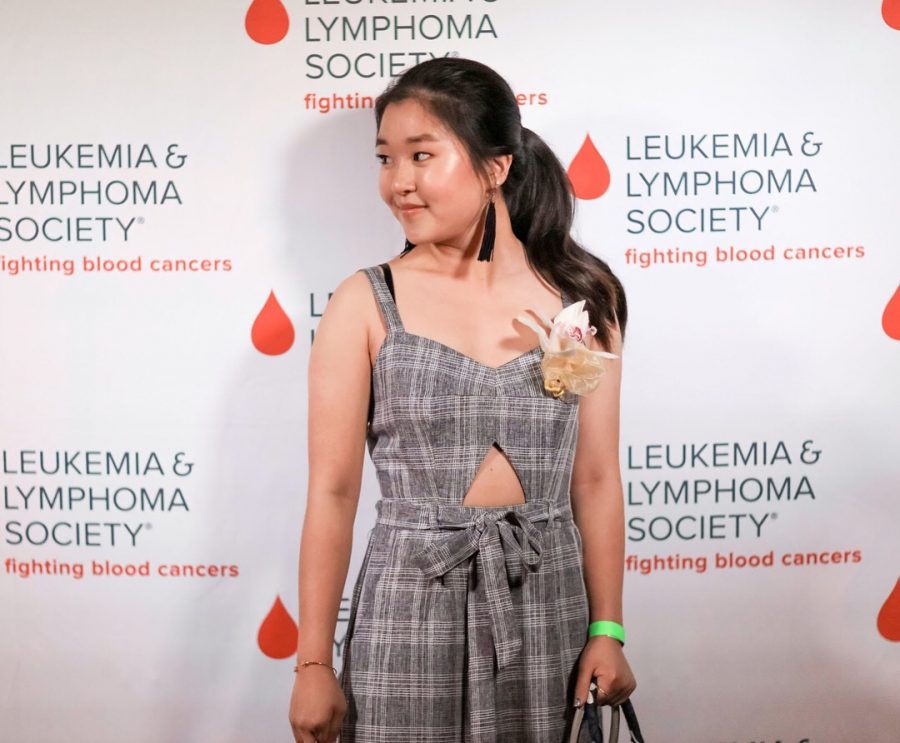 You may have seen her around campus sporting the latest fashion trend or heard her passionately speaking about her love for coffee. Junior Tina Hwang's vibrant personality is infectious; she continuously exudes happiness both on and off campus.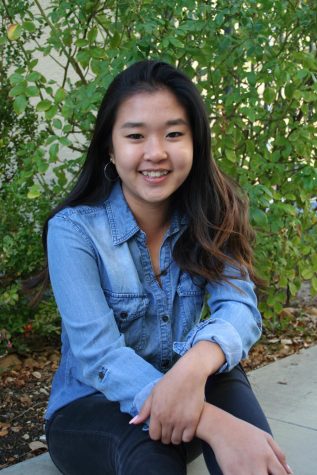 In an effort to bring joy to others outside of West Ranch, Hwang has begun a seven-week fundraising campaign for the Leukemia and Lymphoma Society, the largest organization dedicated to finding a cure for blood cancer. As one of the four teen students in California selected to participate in the campaign, Hwang plans to raise as much money as possible to go directly to LLS to help fund research and provide proper treatment for patients. To accomplish this momentous task, Tina assembled a team called Mad Love, Not Bad Blood with seven other students. Over seven weeks, Hwang will work together with Savannah Burrows, Hannah Greenwald, Maia Ishikawa, Min Ju Kang, Nicole Lee, Neiko Pittman, and Kiana Quick to organize fundraising activities. Hwang also plans to raise money through donation letters and sponsorships from corporations.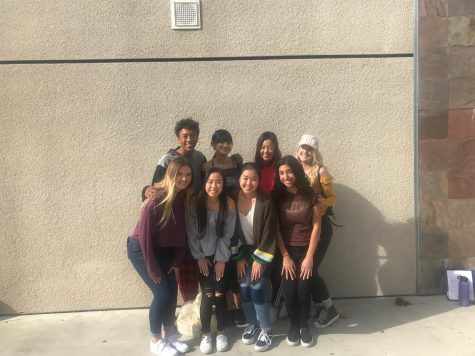 "We just go and ask personally so I get to gain skills like entrepreneurship, speaking to companies and leadership," said Hwang.
Through their efforts to support the Leukemia and Lymphoma Society, Hwang and her team will help further blood cancer research and ensure access to treatment for patients.
Hwang got the idea to participate in the campaign in the summer of last year. While browsing online, Hwang came across the LLS website and their Student of the Year fundraiser sparked her interest.
"It said their applications were accepting now so I said, 'Why not.' I just applied on a whim and I didn't think they would accept me. A couple weeks later, they emailed me and told me I was selected. But when I found out, I was more motivated to do the best that I possibly could," explained Hwang.
A couple of days before the campaign began on Jan. 22, Hwang attended the Leukemia and Lymphoma Society's kickoff rally for the campaign. While there, Hwang heard a heartfelt testimony from a father and daughter who had cancer at the same time that gave her a fresh perspective on the campaign.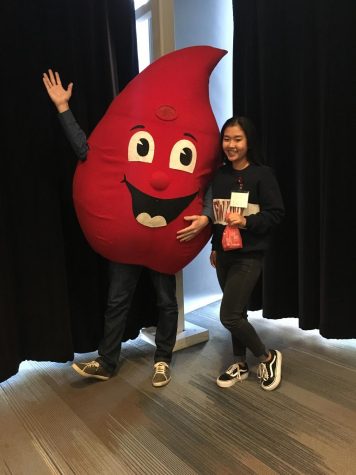 "I think it's really cool how our money is going toward innovative ways to cure cancer," Hwang said with a smile.
Five weeks into the campaign, Hwang   and her team have already held multiple successful fundraisers, raising nearly one thousand dollars. She looks to the future with optimism as she plans to raise more awareness about the cause.
"We have a benefit concert we are planning for. And I have been asked to interview for the KHTS Radio. I hope to spread the word about the campaign through this. And that it will have more people donate to the cause," said Hwang.
The idea of tackling a seven-week fundraiser for a reputable organization may seem daunting to most students, but Hwang is driven by her passion for the cause to approach this task.
"I would tell people to just go for it," said Hwang, "It is also important to be really passionate about the cause you are raising money for; that way, it won't be a chore for you to do, rather something that you do because you want to help out a cause."
Hwang brings her bubbly, cheerful personality to approach her campaign as she looks to the rest of the seven-week fundraiser with a positive attitude.
"It's not if I win or get the Student of the Year title. However much I raise is going to go towards cancer research and help out others," said Hwang.