Just Chyllin' with Chyll Creamery
Hang on for a minute...we're trying to find some more stories you might like.
We see pictures of trendy food all over social media — we just can't avoid it. Our stomachs rumble and we salivate at the sight those crazy milkshakes, fluffy cheesecakes and monster-sized burgers. It seems like getting a taste of these trendy foods is impossible because these stores and restaurants are all located in bigger areas like Los Angeles. But that isn't true. Trendy food is much closer to us than we think. Without even leaving Santa Clarita, you can satisfy your sweet tooth with a treat from Chyll Creamery.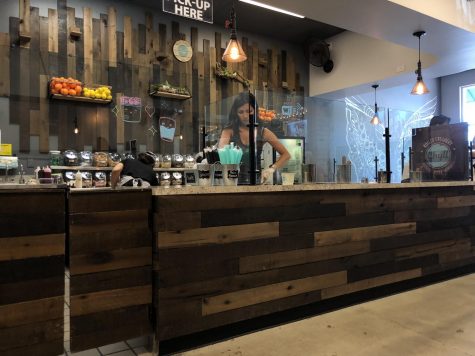 Chyll Creamery sells rolled ice cream, boba, and other drinks near the Valencia Ice Station. Rolled ice cream originated in Thailand, and it is made by pouring a liquid ice cream base onto an icy-cold metal surface. It is then mixed and chopped with a spatula until it has solidified into a creamier texture. Lastly, the ice cream maker thinly smoothes it out across the surface and rolls it. Toppings like cookies, boba, jellies, candies or fruits are also added to it. Chyll brings this Thai classic to Santa Clarita with tons of flavor options.
There are currently 21 flavors on their menu, and whether you like classic flavors or fun and less common flavors, there is always something to get. With amazing flavors like Cereal Killer, which is vanilla ice cream mixed and topped with cereal along with whipped cream and chocolate bear cookies, and Ain't Got No Thai For That, which is thai tea ice cream topped with whipped cream, honey boba, and mochi, you might think it will be impossible to choose. Chyll also specializes in Hong Kong puffle egg waffles, teas, coffee, smoothies, and other drinks, so it's unlikely that you'll walk out of Chyll empty-handed.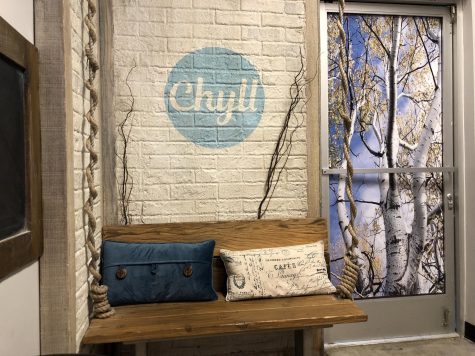 "I really like the Cookie Spree flavor, since it basically just tastes like cookies and cream. I like that we finally have a rolled ice cream place in SCV, but it's still pretty expensive," says customer Anne Taguba.
Customer Krystar Lay says, "I ordered the Matcha Matcha flavor and my sister got the Purple Cow. The flavor of the ice cream is very good and the toppings are awesome. They pair well with the ice cream flavor."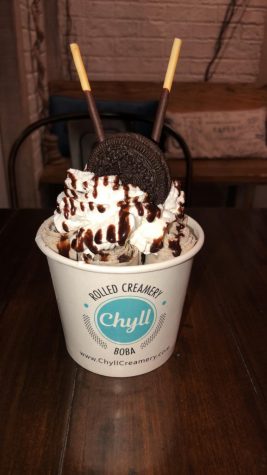 When I went to Chyll, I ordered the Spring Day, which is vanilla and raspberry ice cream topped with whipped cream, blueberries, strawberries, condensed milk drizzle, and a strawberry Pocky stick. It cost me $5.75, which I thought was expensive for ice cream, but I wasn't surprised because they weren't making normal ice cream. All of the other flavors cost $5.75 as well.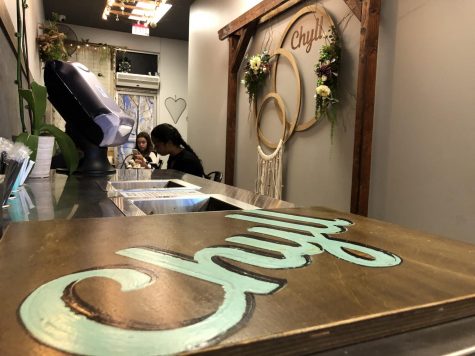 I then waited for at least 15 or 20 minutes for my ice cream to be done, and it honestly felt like forever. The first thing I noticed when they handed it to me was that they pile the cup to the top with toppings and it simply looked very pleasing to the eye and the mouth. They really do not skimp on the toppings. I really enjoyed how everything was fresh and made to order, and you could watch it be made right in front of your eyes. After a bite of the rolled ice cream, I realized that it was not your typical kind of ice cream. It was much lighter, milkier, icier, and less creamy than normal ice cream. It definitely did not have as much milk fat as normal ice cream.
If it's your cheat day and you want something super creamy and rich, this rolled ice cream is probably not for you. But, on the bright side, if you don't want to feel bad about yourself after eating ice cream, then it is definitely for you because it doesn't make you feel heavy at all. It is like eating sweet and flavored frozen milk, but nonetheless, it is still delicious.
"I got the S'mores Galore flavor and I love it. All of the components of an actual s'more are in it, like graham crackers, chocolate, and toasted marshmallow. It's really good and turning s'mores into a rolled ice cream flavor just takes it to the next level," says customer Megan Kim.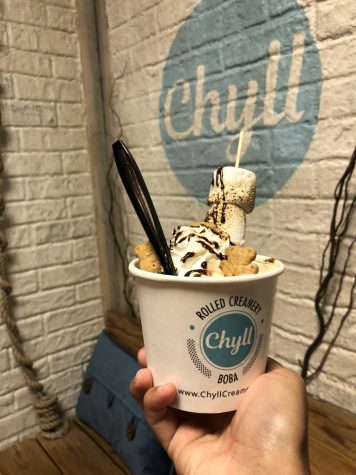 The rolled ice cream at Chyll Creamery is definitely something new and yummy to try; if you are craving something sweet, you should put it on your list of places to eat. Although it's lighter and much less creamy than your average ice cream, the plethora of flavors they offer are still amazing and the texture doesn't really take away from the tastiness. Plus, the toppings are superb and you may not even get that gross feeling that comes about after eating something that's not the healthiest!
Chyll creamery gives us a different and fun take on ice cream. For their wide range of flavors, tastiness, texture, presentation, and price, I would rate Chyll Creamery 4 out of 5 paws!