Pigging Out at 626 Night Market
Delicious, crazy and trendy foods are all over social media. Your stomach rumbles and you start salivating. You are ready to eat but, unfortunately, you can't eat the food that's on your phone. But what if all of that food was actually right in front of you? All of these foods from your dreams become reality at the 626 Night Market.
Located in Arcadia's Santa Anita Park, 626 Night Market is a large and original Asian night market that is only open for certain dates during the summer, consisting of at least 250 food vendors, food trucks, carnival games, merchandise, and arts and crafts. It opens at 4 p.m. and closes at midnight or later, making a trip to 626 a fun nighttime experience. In recent years, it has become more popular, with over 80,000 foodies of all ages attending.
The 626 Night Market is a way for people to discover and try new foods. The food offered here not only tastes amazing, but most of them also have an Instagram-worthy aesthetic. And, there is a wide range of flavors and cuisines to choose from, adding to this night market's variety.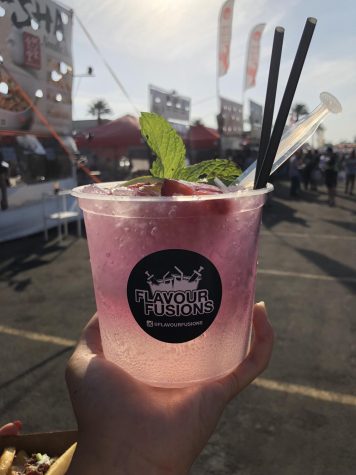 There are many vendors at 626 that are often seen on social media. Even though the very popular ones have dreadfully long lines, it is so worth it to wait in those lines and try these foods — your taste buds will thank you. Popular choices for savory food are Shake Ramen with its shakeable brothless ramen, Workaholic with its colorful dumplings and flying Korean japchae noodles, and Shrimp Daddy with its Hawaiian style shrimp served in a pineapple are popular choices. For desserts, long lines gather at Ridges Churro Bar with its vanilla ice cream and various flavors of churros, Sweet 'n Hollow with its ice cream in an Eastern European chimney cake, and Chilly Ribbons with its shaved snow cream and various toppings in a watermelon. People often line up for vendors like Bulba or Squidies that sell watermelon slush in a lightbulb container, and Flavour Fusions with its photogenic and flavorful Italian sodas to satisfy their thirst.
"My favorite food at 626 Night Market is probably the bulgogi fries from the Seoul Street vendor. It's not commonly found. Also, it's a nice comfort food that I only have during 626," says attendee Anne Taguba.
Attendee Kylie Shin states, "The first thing I got was Shake Ramen and it tasted amazing. It's different from regular ramen because it's dry, as in there's no broth, just a sauce. You can customize your order to your liking."
I have been going to 626 Night Market every summer for the past three or four years. It always keeps me coming back, and I have had positive experiences there each time. It's simply a fun and new experience when it comes to trying on all of these yummy and exotic foods that these vendors have to offer, and I've never been disappointed. At least one vendor is bound to satisfy you. But, aside from all of the good things, the biggest offender is how expensive everything is, and at some vendors, you don't get your money's worth in portion size. I spent 2 consecutive nights at 626 Night Market, and in total, I spent nearly $80, which is alarming for just one person. Even though everything tasted so good, you can already tell that the prices were highly inflated. Also, a lot of people come to 626 Night Market, making the streets very packed. It's better to arrive earlier in the day, like when it opens. Less people will be there, which means vendors will have more food in stock and the lines will be shorter.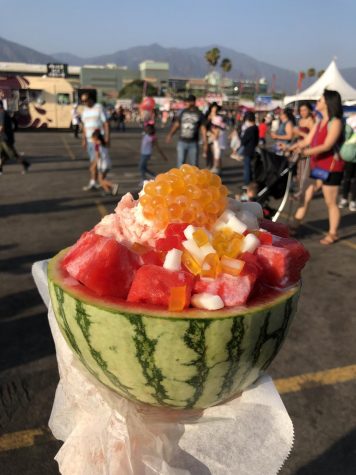 "There are so many food options at 626 Night Market that it's honestly hard to choose which ones to go to. Every place always has something to offer. My favorites are the passionfruit soda from Flavour Fusions and the honey cajun fried chicken from Nate's Chicken Shack," says attendee Rachel Cho.
Overall, 626 Night Market is a great place, especially if you are someone who loves to eat or you have a big appetite. But, if you do go, prepare to empty your wallet and pass through giant mobs of people. There are so many foods and drinks to try, carnival games to play, and art and other merchandise to buy. You literally can't go wrong at 626.
Along with filling up our stomachs, it showcases Asian culture, which is important as it gives a sense of cultural unity and appreciation. Despite how expensive everything is there, it is a place that you should visit at least once, if not more, in your life. For its delectable and aesthetically pleasing food, its cultural aspect, and all-around variety in flavors, ethnic cuisines, entertainment, and merchandise, I would rate 626 Night Market 5 out of 5 paws.