What It's Like to Be A Busy Athlete
Hang on for a minute...we're trying to find some more stories you might like.
Playing volleyball is one of the things I enjoy most, but it is a very time-consuming hobby. Other important priorities come with being an incredibly busy athlete. School, family, friends, practice, strength training and games are all crunched in my schedule and give me very minimal time to focus on one thing more than others.
Due to the fact that I put a lot of time into varsity and club volleyball, practicing at least five days a week with games every week, time management is key to balancing these multiple tasks. Therefore, I thought that showing what it takes to be a successful teenager and still being able to play volleyball with somewhat little stress is harder than it seems.
Freshman year was pretty easy to manage. With a double open and a few pages of homework, I had weekends and practice times stress-free.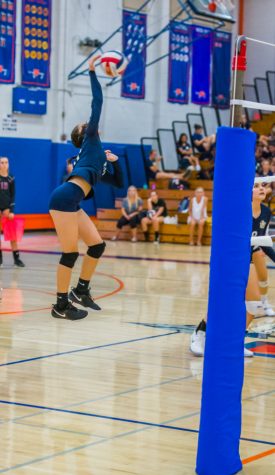 Now as a sophomore, taking more classes and being on the varsity volleyball team is a lot more to handle. I haven't been as free on weekends and I have been doing homework at my games and at home.
I understand that I'm not the only athlete who has many different priorities. One of my very close teammates, senior Caitlyn Varsam, has one of the most hectic schedules I've ever seen. Therefore, I've asked her how she manages her time around all of these crazy arrangements.
"Time management is honestly key. With ASB, volleyball and a social life, it could get hectic, so having reminders on my phone helps me manage my time."
Along with Caitlyn, another one of my teammates, junior Allison Jacobs, takes volleyball and school activities more seriously than most students I've ever met.
As one of the most dedicated and successful athletes I know, I've asked her what it takes to be so passionate for volleyball.
"To be a dedicated athlete, the biggest thing, in my mind, is you have to love it. There will always be times and moments where you won't want to go to that one practice, but the reason you do it is because you love it and you want to continually get better. I have seen so many examples of people who devote thousands of hours to a sport and eventually quit at high levels because they just don't love it anymore. It's all about the passion for the sport."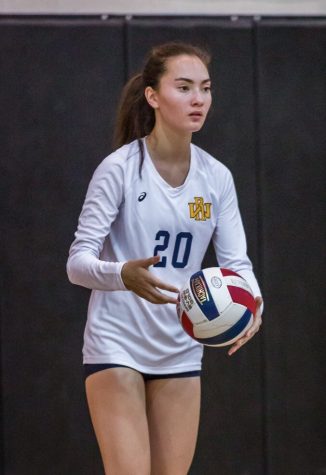 Volleyball is one of my favorite things to do. Whenever I'm on the court, all of the weight of pressure is lifted off my shoulders. But time management is one of the most challenging things to learn, especially as a 15-year-old.
Not many people know what goes on behind the scenes of playing a sport. Most people underestimate how hard it is for busy athletes to compensate for other things.
"In terms of people underestimating busy athletes, I think others see that the athlete isn't even good enough to be dedicating all this time so they don't give them enough credit. Additionally, the people who are underestimating don't understand the amount of time and effort it takes. Don't underestimate how hard we work," said Jacobs.
After writing down what I have to prioritize, it gave me a realization that even though at times it can get very overwhelming, I'm very thankful to have so much on my plate. It has taught me so many things; I've made lots of close friends through volleyball and, in the end, participating in a sport I really love makes all the stress worth the time.