Summer Jobs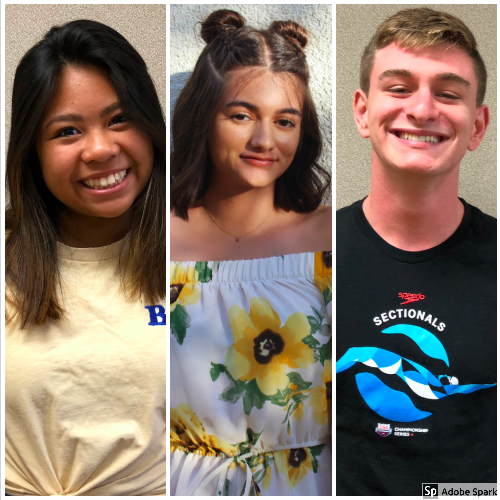 Having a summer job is a great way to make your summer more productive and earn extra cash. Not only that, but you're also able to practice the needed skills you must be equipped with for future careers. Though summer is long over, there are a few students here at West Ranch whose very interesting summer jobs caught our attention.
Angie Noblejas, a senior, has been working for Hollister for seven months. Though her job doesn't really count as something you only do at the summer, she's definitely provided us with some inspiration for jumpstarting your passion and career.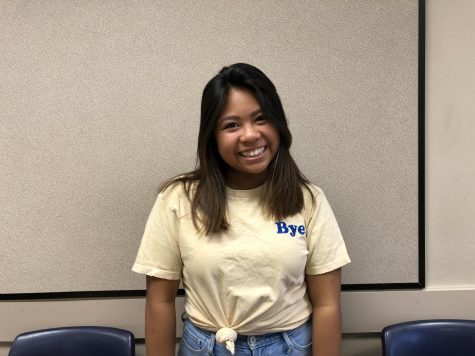 Q: What do you do in your job?
A: I spread brand love throughout our community in my own creative way. I work with amazing people across the country and we all come together and we basically create activities and ideas to promote the brand and show what Hollister is all about in a fun and positive way.
We do something called a think tank and if we think of a fun idea, like if we want to do bowling, we try to integrate Hollister into it. That's how we do it and we have a team that we come together with to create ideas.
Q: How did you get your job?
A: I'm a part of Club Cali and I've been shopping at Hollister for a while now but I kind of stopped. One day, I got an email from Club Cali and it said they were looking for people to be a brand agent. That summer, I just made a resume, so I was like "Okay, cool I'm ready." So I submitted it. I had no idea that I would get the job. I was really shocked and surprised but really happy. I went through five interviews and they were all virtually, kind of like a Skype call.
Q: What do you love about your job?
A: First of all, I would not have met all the people I've met so far. They're so amazing. It's so crazy because I have a team in LA. One lives in Anaheim and one lives in Orange County and one lives in Calabasas. It's fun to be able to get together and do something we all love and support the brand that we love. I love doing that, and I also love creating because this job also lets me create. And as a photographer, I love creating, so you can imagine the posting part of the job is so much fun.
Q: What is the most difficult part of your job?
A: The most difficult part about my job is getting Club Cali sign-ups. I definitely want to spread brand love, but I don't want to push it on someone to the point that I can't get off their back. I still want to maintain real, genuine friendships, not just selling the brand. That was one of my biggest fears going into this job. Thankfully, my friends have been really supportive and they haven't been giving me any negative feedback. If they did, i would definitely accept it and work on it.
Lucia Macias, a senior, has not only pursued ceramics in the classroom, but also in the real world as well. This past summer, she acquired a job at Bitter Root Pottery, located at the Patios at Valencia Town Center.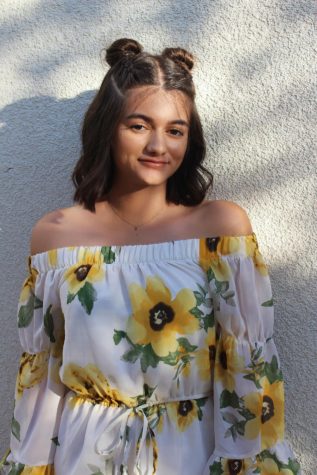 Q: Why did you choose to work here?
A: I chose to apply for this job because I've always been really interested in ceramics and since I'm now entering my third year of ceramics at school, I really wanted to take advantage of this job opportunity where I could use my skills in the real world
Q: What is your favorite part of your job?
A: My favorite part of my job is seeing people come in and learn how throw their own pottery and seeing them genuinely enjoy themselves and be happy with what they've created
Q: What do you do in a typical day at work?
A: In a typical day, my tasks can vary but they usually consist of labeling bowls made by customers, glazing pottery, unloading the kiln, bagging bowls made by customers, and stepping in during classes to assist any customers having trouble
Q: How many hours in a week do you work?
A: My hours vary but I usually work up to three 4-hour shifts a week.
Q: Does your job affect your day-to-day activities?
A: Occasionally, I'll have to miss a family event or hanging out with friends but usually I'm able to fit in my shift in my day without having it affect my plans.
Q: What is the most difficult part about your job?
A: The hardest part of my job would probably be being the person with the least experience. I have worked with clay for a little over two years but most of my coworkers have many more years of experience so sometimes i find myself feeling "less than them." However, they're all very nice and treat me equally and are always offering to teach me anything I don't know.
Senior Rijker Hutson, a dedicated swimmer, applied his skillset and talent to working as a lifeguard at the Paseo Club. Working about 15 hours per week, Hutson proves that your passions can be used to positively impact and assist others.
Q: Why did you choose to work as a lifeguard?
A: I'm an avid swimmer, so it seemed like an easy route to take. I've been swimming since 8th grade, so about five years now.
Q: How are the conditions of your job? What's the best part of it?
A: Being a lifeguard is relatively easy. Of course, there are schedule changes between people and trying to make sure everyone fills in time, but it was pretty decent. It's definitely nice to get that steady income over summer so you can go out with your friends, I'd say that's the best part about it. If you're bored, it also gives you another friend group and you meet new people. You have to get Red Cross lifeguard certified, so CPR training and a lot of water safety. That's a two year certificate and you have to retrain every two years.
Q: What's the most difficult part of your job?
A: I wish it was more difficult; it was actually really easy. It definitely trains you, but I felt like there were a lot of under qualified people. I worked at the Paseo Club, and I would have a lot of friends that would stop by and hangout. I got to talk with them while they were in the pool, and it made time go by really fast. Making sure that you're up to date on everything as far as safety and medical aid. When someone is drowning, or they're having a heart attack, you need to know exactly what to do, so it could be a little scary sometimes. Paseo Club also has a gym, and a patron had a heart attack. It wasn't that bad, we just had to call EMS and follow the standard, so we are needed.
These students are definitely hard-working individuals that show us that having a summer job can not only provide you with experience and a steady income, but also an enjoyable vacation.