Sweet as Sugar Takes the Cake
Keeping track of new clubs on campus is not an easy task, and it may be difficult to decide which organizations you want to jump into this semester. If joining a group that creatively incorporates baking and giving back to the community sounds appealing, then West Ranch's new Sweet as Sugar Club is just for you.
Sweet as Sugar meets every other Friday to bake cakes for socioeconomically challenged children and the elderly. They aim to create an environment in which troubled adolescents feel loved and accepted on their birthday no matter the struggles they face at home.
"We're basically creating cakes for at-risk kids and kids who don't have family or don't have a secure place in their community to be able to afford a nice birthday celebration. We're trying to make them feel special and have a day where it's all about them," said sophomore club president Hannah Chung.
Chung found a unique way to pursue both her love of preparing delicious sweets and giving back to her community.
"Through my passion for baking, I want to help other people and create a difference in my community, so I decided to make this club and a lot of people took interest," says Chung. She exemplifies the idea that anyone passionate about something can find a way to connect their devotion to community service.
Becoming a member of Sweet as Sugar is a purely positive and helpful experience that doesn't require extensive commitment outside of school. Due to the large popularity of the club, they split their members into two groups, Group A and Group B. The former will meet one Friday, and the latter will meet two Fridays after that.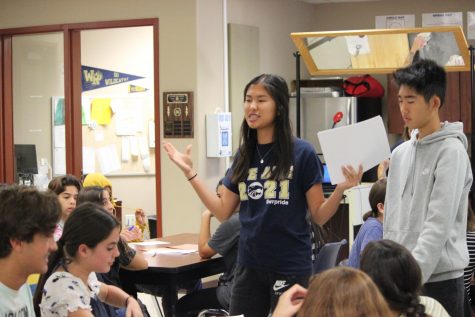 So what actually goes on during club meetings? During their downtime, members brainstorm creative ways to generate funds, while other meetings focus on utilizing those funds to watch a struggling child's dream come alive. Chung plans to collect pre-made sheet cakes and decorate them during the short time that her club is allotted during lunch.
  "At each meeting, I want to do at least two cakes. But obviously birthdays aren't always continuous, so it depends on how many donations we get. The more requests we get, the more we can help," said Chung.
Ordering a cake from the club is sweet and simple. A cake request form is filled out and voila! The club is ready to create a treat that will light up a child's day.
"They don't have to specify why they want the cake," Chung clarified, "but we just need their name, the flavor of the cake, when their birthday is, their age, allergy concerns, et cetera. And then we have parental information for the consent and method of delivery." In order to cater to each recipient differently, there are also spaces to specify elements of personalization, such as frosting colors or dietary requests, that can be incorporated into the dessert. These cake forms are available on the club website for anyone who knows of a child who would benefit from receiving a cake on his or her birthday.
As they are a nonprofit, the club intends to raise the necessary money for their projects through several benefactors and fundraisers.
"We obviously have a club membership fee, but after that we have fundraisers," Chung explained. She plans to organize an event at Panda Express in the near future and facilitate a bake sale to generate funds to obtain the resources the club needs to bake. Furthermore, generous donors have an opportunity to deposit money directly through the club website.
Shin says they are reaching out to Lady Di's and Clarice's Cake & Candy Supply for baking supplies, along with several organizations like Newhall Community Center, Extraordinary Families, and Guardians of Love to find candidates for their services. They are now officially working with LA County Department of Children and Family Services to bake cakes for many foster children. 
The club's board members include president and founder Hannah Chung, vice president Tristen Leem, treasurer Brandon Choe, and public relations manager Sophie Shin. Each sophomore is proud to be a part of the organization and is always looking to adopt new people into the club to spread kindness beyond West Ranch.
"My favorite part is giving back to the community. It's a great way to meet new people," says Leem.
Choe continues, "It's a good cause to help the children who need it and give them a special day."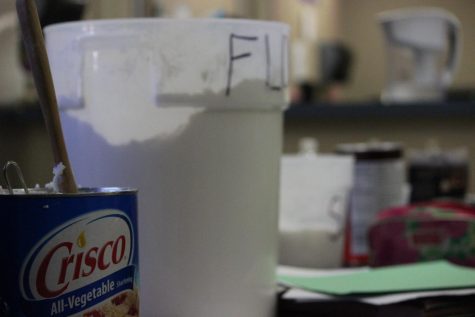 At the end of the day, most of our lives are pretty sweet here at West Ranch, but not so much so for SCV's at-risk and socioeconomically challenged children. Sweet as Sugar has found a way to impact our community in a positive way and spread happiness through eggs, flour, milk, and most importantly, sugar. This club takes the cake as the most unique way to give back to our community, and everyone interested in bettering the lives of others should join.
If you are interested in giving those less fortunate an opportunity to experience an unforgettable birthday, visit https://tinyurl.com/wrsweetsugar, email [email protected], or call 310-730-9292 to get in touch with the officers. Make sure you contact them to be placed in Group A or B so you can help leave the community a little sweeter.