Christmas Gift Guide Perfect for Teens
Hang on for a minute...we're trying to find some more stories you might like.
Teenagers these days are almost impossible to get Christmas gifts for, even though they want so much. If you are that person who walks through the mall, wondering which store to go to for a great gift, it can be overwhelming. With this holiday gift guide, you can find great gifts that fellow teens will love for a reasonable price.
1) Bath Bombs
Yes, bath bombs may seem like a very girly beauty product, but they actually make a great gift for guys, too. Almost everyone loves to take a relaxing, hot bath during the winter time, and bath bombs make it so much better. They smell amazing and turn the water into really fun colors. I've gotten bath bombs for my cousin every Christmas, and he loves using them. Just make sure that if you buy a bath bomb for a guy, don't get the pink one.
2) Athletic Clothes
Whether or not the person you're getting a present for participates in athletics, everyone loves living in the leisure of comfortable clothing. Guys often tend to wear basketball shorts, and a good pair of leggings are a girl's best friend. Also, you can never go wrong with a good pair of running shoes. Getting someone athleisure wear for Christmas will have them excited right after they tear apart the wrapping paper.
 3) Stress Squishy
With finals just ending and a new semester awaiting high school students after winter break, a stress ball or squishy will make a great stocking stuffer. Whenever a student has an upcoming test or project, squeezing this little toy will make all the stress fly out the window. If you give this to a teenager in their stocking with a bunch of candy, you'll have a hard time getting them to take their hands off of it.
 4) Portable Charger
What's the number one thing teens are addicted to using? Their phones. A portable charger can be gifted as a stocking stuffer or a small present. The amount of times I've been asked "Do you have a charger?" is uncountable. Eliminating this question for Christmas will leave everyone a lot happier.
 5) A Laptop Cover
Every teen, guy or girl, will love receiving any sort of computer accessory. Now, lots of students use their laptops because the majority of assignments for school are now on Google Classroom, Google Docs, and Google Slides. Most recently, laptop covers have been super popular and they cost under $20 on Amazon. Laptop covers come in all sorts of awesome colors, cool designs and they are available for any type of computer they might have. Giving a student any laptop cover allows them to complete their homework with style points.
6) Anything from Their Favorite Stores
This is the best type of present because it suits the liking of the person you are giving it to. However, this may be the hardest thing to give since you may not know what they want from that store. For guys, if you wander into a Nike store, get them a sweatshirt, a pair of shoes, or a dri fit shirt. For girls, if you walk into a Sephora, it's not a bad idea to purchase a makeup item that they've had their eye on for awhile.
Christmas gift shopping is one of the most challenging yet fun activities about the holidays. If there is an empty thought bubble above your head, hopefully this gift guide gave you some inspiration to get some affordable presents that will leave any teenager with a smile.
About the Writer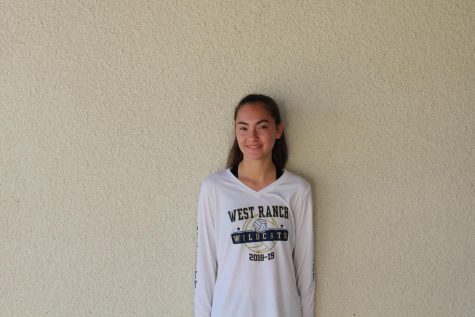 Erin Eskoff, Staff Writer




I'm Erin! You can most likely find me playing volleyball, watching "To All the Boys I've Loved Before," or shopping in the mall. Thanks for stopping...