Practically Pie-fect: The Pie Tin Review
The Pie Tin, located on Golden Valley Road in Santa Clarita, is a pie shop serving sweet and savory pies and pie slices. When I found a pie shop in this area, I was surprised because finding a pie shop in Santa Clarita doesn't happen too frequently. Even when I do find a good pie shop, they usually don't sell individual slices.You have to buy the whole pie. You can only imagine my excitement, being an extreme pie lover, when I discovered The Pie Tin.
I walked inside and immediately looked at the display of pies available for that day. Soon  after, the menu came into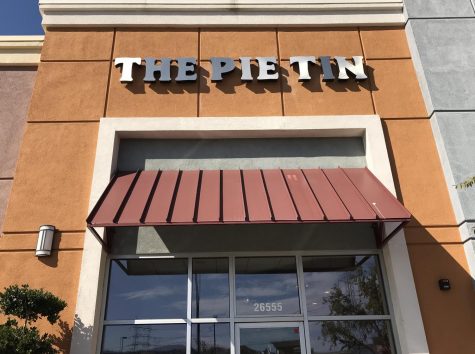 sight and I looked at their prices and options available. I was flustered with the amount of options and couldn't really decide on what to get. After contemplating whether to get a sweet or savory slice of pie, I chose a slice of apple pie and banana cream pie along with their signature pie shake flavored with your choice of pie. Once I paid, I sat down on the couch near the pick-up area, but an employee walked out and brought out my pie and shake to my table. The oreo pie shake came in a 20 ounce cup, and the pies came in separate tin plates.
I genuinely didn't know what to expect from this pie shop, but I was very pleased

with my experience. The store had a fall theme so it was decorated with fake leaves, miniature pumpkins and other Thanksgiving type decor. A long chalkboard was on the mall next to the cash register with the menu items and prices. The shop gave a very homey feel and felt like an appropriate place to hang out with family and friends. As for the menu, I appreciated the variety of pie flavors and the expansion of savory pies, giving options to people who may dislike sweet pies. The banana cream pie was almost addicting because the cream part of the pie was so light and airy it almost felt like I gained no calories eating it. The apple pie had a perfect balance of sourness of the apples and the sugar-coated crust. The flavors definitely exceeded my expectations. The portion of the pie slices were generous because I was able to eat until I was full and had just enough leftovers to pack up and take home. The oreo pie shake tasted exactly what you would expect from a pie shake. It met up to my expectations.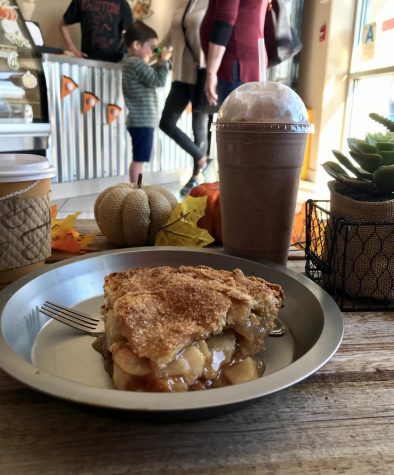 The Pie Tin separates itself from other pie shops because it has variety not only in the flavors of the pie, but in desserts as well.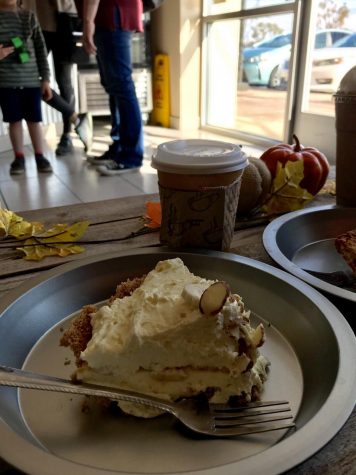 Along with sweet and savory whole pies, hot and iced coffee, tea and chai are also sold. They also have sweeter desserts like ice cream, sundaes, milkshakes and more. Along with their signature pie shakes, they also have other original snacks like pie crust sticks that come with a dipping sauce. Their menu had a wide range of desserts, but their pie was truly the highlight. The Pie Tin is a perfect pie shop to take family and friends before or after any meal.
About the Writer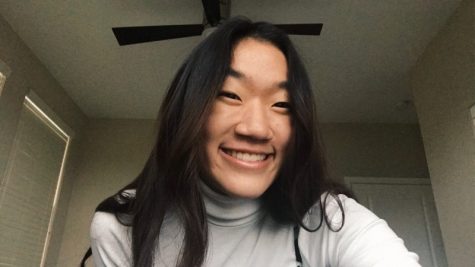 Ashley Park, Features Editor
hii i'm ashley. my 2 favorite things in the world are starbucks and tuesdays with morrie ;) read my stories!!!