Good Eats by the Shore at Shorehouse Kitchen
Hang on for a minute...we're trying to find some more stories you might like.
Eating a hearty meal, having sip of coffee, and breathing in the fresh ocean air is a heavenly way to wake up. Whether you wake up in the morning or in the afternoon, you are sure to start your day off right with a meal from Shorehouse Kitchen.
Located near La Jolla Shores in San Diego, this restaurant is within walking distance to the beach. The parking situation can be difficult because there is no parking lot, so customers must find street parking. Shorehouse Kitchen is open Monday through Thursday from 7:30 a.m. to 2:30 p.m. and Friday through Sunday from 7:30 a.m. to 3:30 p.m., so this restaurant is always a good choice when you need a quick pick-me-up in the morning or when you are hungry after a day at the beach.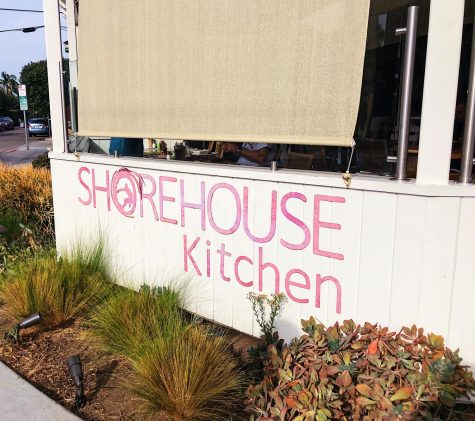 Shorehouse Kitchen offers typical American brunch fare that focuses on using locally-sourced foods. Breakfast is served all day and lunch is served from 11 a.m. Their menu has many choices of eggs, omelets, benedicts, pancakes, waffles, french toast, flatbreads, soups, salads, sandwiches and more. For drinks, they have delicious coffee, tea, sodas and smoothies. Their coffee comes locally within San Diego from Calabria Coffee Roasters, and their breads are delivered daily from Bread & Cie Bakery, which is also in San Diego. Their free range, veggie-fed brown eggs are from Eben-Haezer Poultry Ranch, and they use 100 percent pure Vermont maple syrup, so you can rest assured knowing where your food came from. There are numerous vegetarian options, but Shorehouse Kitchen does not really cater to vegan or gluten-free diets.
The food at Shorehouse Kitchen is not too expensive, which is great if you want to eat good food for a reasonable price. The prices range from $6.50 to $15, but most of the food is around $12 to $14. The drinks range from $1.95 for espresso to $5.50 for a black cherry almond smoothie, but most of the drinks are around $3 to $4. You can easily get a beautifully-presented and wholesome meal with a drink for under $20, which is good news for your wallet.
My first experience at Shorehouse Kitchen was amazing. I had to find street parking since there was no parking lot, but the walk from my car to the restaurant wasn't too bad. Despite the restaurant being pretty casual, the food was made with care and precision. I sat at an outdoor table, which was nice because the air by the ocean was fresh and the weather was nice. I ordered the Caramelized Tahitian Vanilla Bean French Toast for $11.75 plus $2.00 for fresh fruits and chantilly cream, and a salted caramel latte for $3.75.
The latte came first, and it was eye candy. The barista made beautiful latte art of a flower with hearts on the top of it, and it was so beautiful that I couldn't help but to take photos of it and post a picture on my Snapchat. The latte was delicious as well. It was creamy and bold, not too sweet but sweet enough, and not bitter or acidic like most other coffees. I was impressed by its beauty and taste.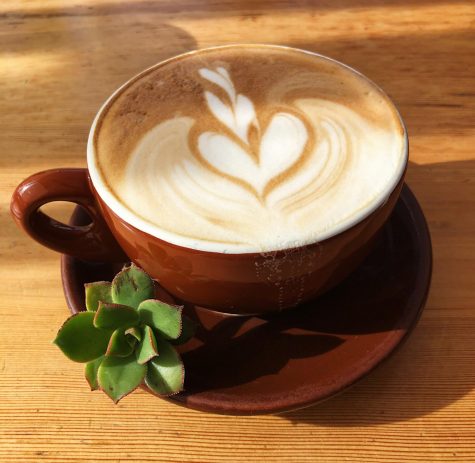 Then the french toast came out, and, just like the salted caramel latte, it was gorgeous. I could tell the bread was beautifully cooked — soft and chewy on the inside, but crispy on the outside. It was topped with sliced bananas, strawberries, and blueberries, which added acidity that cut the sweetness of the overall dish. The healthy fruits also made you feel a lot better about eating french toast as a meal. It was also sprinkled with powdered sugar on top, which added a subtle sweetness. The french toast came with a tiny jug of pure maple syrup and chantilly cream on the side. The maple syrup added the sweetness and maple flavor that we all love and recognize when eating pancakes, waffles, french toast, and other common breakfast desserts. The chantilly cream added decadence and helped to make the french toast more filling.
The food was delectable, and I have high hopes for the other options at Shorehouse Kitchen. Also, the employees were very kind, polite, and helpful. I had a great time at this restaurant and everything about it was perfect, other than the parking situation.
Overall, Shorehouse Kitchen is an incredible restaurant with great values and employees that offers affordable, delicious, beautiful, and high-quality food. Despite having to park a bit far from the restaurant, I loved eating here and I will definitely come back in the future. I would give Shorehouse Kitchen 5 out of 5 paws!