Best Holiday Drinks From Your Local Coffee Shops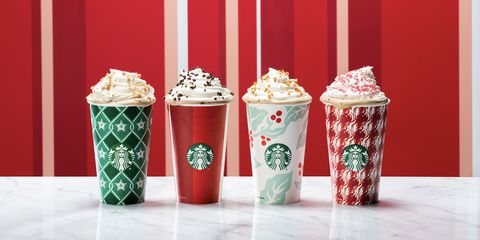 It's no doubt that it gets super cold in the holidays, and there is no better way to warm yourself up than having a hot, festive drink from your local coffee shop. Whether you are a coffee or a tea person, these winter drinks will keep you awake during finals and will get you in the holiday spirit.
1) Coffee Bean & Tea Leaf's Red Velvet Hot Chocolate
This drink is definitely for anyone who loves red velvet. It tastes just like a red velvet cupcake and will still keep you warm during the holiday season. With the cocoa already in regular hot chocolate, this is definitely a step-up from a classic favorite. Whether you want to take it to school or just drink it at home, this is a great option if you don't necessarily want coffee, but still want to cuddle up by the fire with a fuzzy blanket.
2) Starbucks' Toasted White Chocolate Mocha
Perfect for any coffee lover, this is a twist on a classic year-round favorite. It's so perfect for days when you have to cram in studying for finals.his drink will have your stress flying out the window. It tastes a little sweeter than the original, and the whipped cream is decorated with delicious candied cranberry sugar.
3) Starbucks' Caramel Brulée Latte
For any caramel lover, this is the holiday drink for you. This doesn't taste like brulée, however, it does taste like salted caramel which is perfect for Christmas. This drink is one that I go to every year, and it never disappoints me to have a cup of this in my hand.
4) Peppermint Mocha
This drink can be found at either Starbucks or Coffee Bean & Tea Leaf. It is the perfect classic drink for the holidays. The peppermint mocha is a delicious coffee version of the all-time favorite peppermint hot cocoa. It is such a decadent drink with rich dark chocolate, and it has that fun cooling sensation from the mint. If you are a Christmas fanatic, this won't disappoint you no matter which coffee shop you go to.
5) Starbucks' Gingerbread Latte
This coffee drink is amazing, however, I don't think it is for everyone. The taste of gingerbread in this drink is very heavily spiced and less sweet than you'd expect. It tastes a lot like cinnamon, and the nutmeg adds a little boost of spice. If you aren't a fan of the PSL, you probably wouldn't order this. If you do like gingerbread though, it won't disappoint to get you excited for the holidays.
6) Starbucks' Snickerdoodle Hot Cocoa
This is my favorite holiday drink I've ever tried. It tastes just like the cookie and is a great option if you aren't a coffee lover. Made with white chocolate and cinnamon dolce syrup, this drink will become your new cold-weather favorite with just one sip. Starbucks doesn't lie when they describe it as "cookie-sipping magic."
 7) Coffee Bean & Tea Leaf's Winter Dream Tea Latte
This delicious, warm drink is everything any tea lover could want. This drink is Christmas in a cup with the black tea, cinnamon and vanilla. As one of Coffee Bean's fan favorites on the seasonal menu, I was so excited to try it. Personally, I'm not a tea person, but now this is one of my new go-to's for the holiday season. The drink really is a winter dream.
Whether you are a coffee or tea person, at least one of these drinks will become your new favorite for the winter holiday season. Personally, my new favorites are the Starbucks Snickerdoodle Hot Cocoa and the Toasted White Chocolate Mocha, but all of these drinks are sure to leave you ready to celebrate the holidays.
About the Writer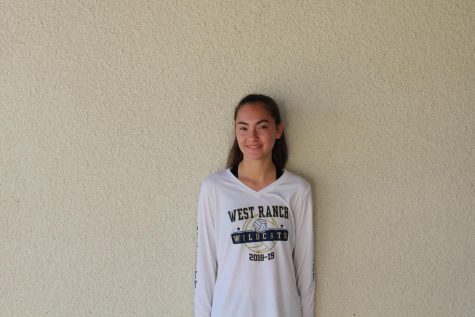 Erin Eskoff, Staff Writer




I'm Erin! You can most likely find me playing volleyball, watching "To All the Boys I've Loved Before," or shopping in the mall. Thanks for stopping...