Afters Ice Cream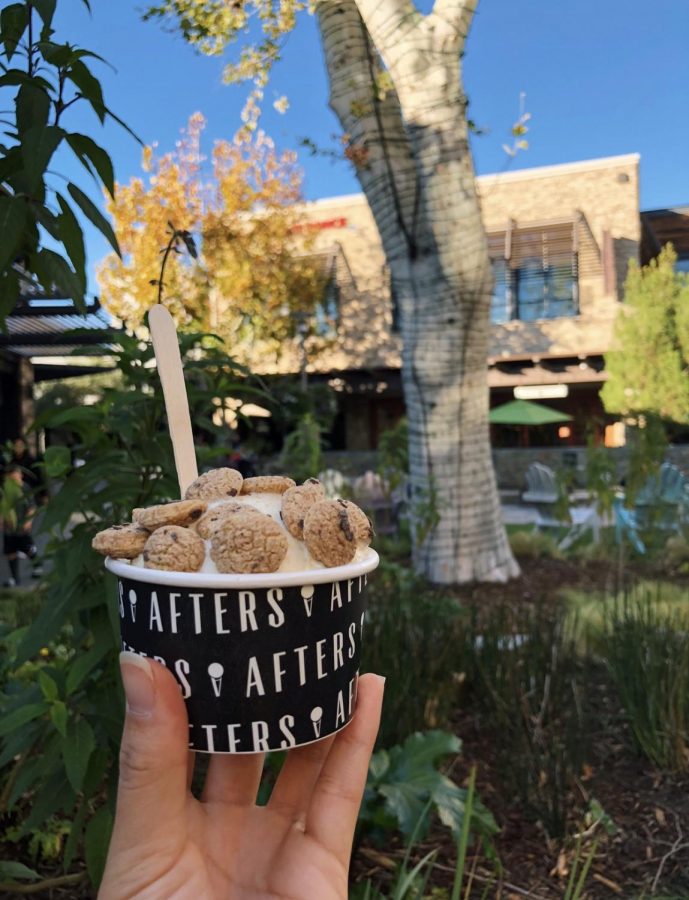 Almost everyone has scrolled through their Instagram explore page, drooling over delicious and crazy foods. Here in Santa Clarita, people often think there is nothing good to eat nearby. But a 30 minute drive to Canoga Park comes with a tasty reward: Afters Ice Cream.
Afters Ice Cream is located in The Village of the Westfield Topanga mall. A parking spot can be hard to find because the mall is popular, but valet parking is $10. The mall is open from 10 a.m. to 9 p.m. every day except Sundays, when it is open from 11 a.m. to 7 p.m. To get to Afters Ice Cream, you either have to drive to The Village or take the mall's free trolley there, which is about 10 or fewer minutes away. Afters Ice Cream doesn't open until 11 a.m., so if you get there earlier, you can shop while you wait. Even after spending the whole day shopping up until the mall's closing hours, Afters Ice Cream will still be open until 12 a.m.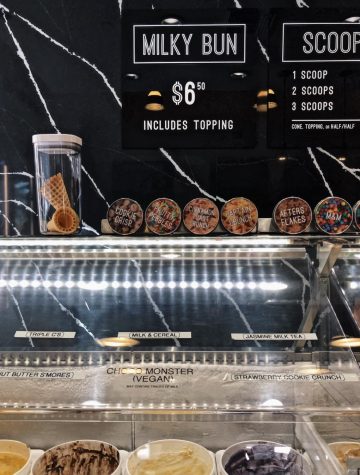 This ice cream shop is popular with its 331,000 Instagram followers and for good reason. Afters Ice Cream goes above and beyond traditional flavors and introduces ones we have not seen before in ice cream. At any ice cream shop, we would expect the simple and basic vanilla, chocolate and fruit flavors. But Afters Ice Cream brings in flavors like jasmine milk tea, cookie butter, french toast churro, banana walnut, strawberry cookie crunch, Vietnamese coffee and many more. People with even the pickiest taste buds can still find a treat here with the Madagascar Vanilla ice cream — the shop's amped-up take on a normally plain flavor. This already seems like a lot of flavors, but this is only what is shown on their website — Afters Ice Cream offers even more flavors in store, along with cones, their "Milky Bun" glazed donut buns, and toppings like cereals, candies, chocolate sauce and more.
Whether you are a vegan, vegetarian or just a person with an ordinary diet, Afters Ice Cream always has something to satisfy your sweet tooth. All of the flavors are vegetarian, and although not stated on their website, they also offer vegan flavors in store.
The treats here are a bit pricey, starting at $4.50 for one scoop. It is $6.50 for two scoops and $8.00 for three scoops. It will cost you an extra 50 cents if you want a cone, toppings or to split one scoop into two flavors. Afters' famous Milky Bun, scoops of ice cream sandwiched between a warmed and glazed donut bun with toppings, costs $6.50. Although these prices are high, it is expected for a popular ice cream shop with flavors out of the ordinary.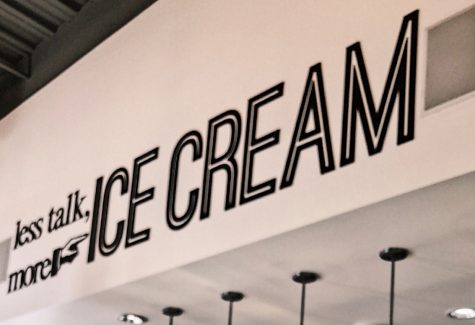 Right as I walked into Afters, I was immediately hit with that beautiful smell of sweet ice cream. Even though it was actually small, the shop felt spacious. The shop itself was already Instagram-worthy with signs saying "Leave your diet here" or "Less talk, more ice cream." All of the customers in the shop were taking pictures of their ice cream against the aesthetically-pleasing walls. I ordered their Milk and Cereal flavor with the cookie crisp topping. The flavor was simple, but it tasted exactly like its name: milk and cereal. It made me nostalgic because I used to eat milk and cereal all the time when I was younger.  The crunchy cookie crisp cereal topping with the creamy, sweet ice cream had a delightful contrast of textures, and these flavors were pleasurable to the taste buds. I paid $5 for my one scoop of ice cream and topping, but I did not mind, knowing I was paying for high quality ice cream. Just like the people in the store that I saw when I walked in, I also took pictures of my ice cream against the walls. It felt impossible to not take pictures for Instagram and Snapchat. I was very happy with Afters Ice Cream, and knowing that I always go to the Westfield Topanga mall, I will definitely come back for more.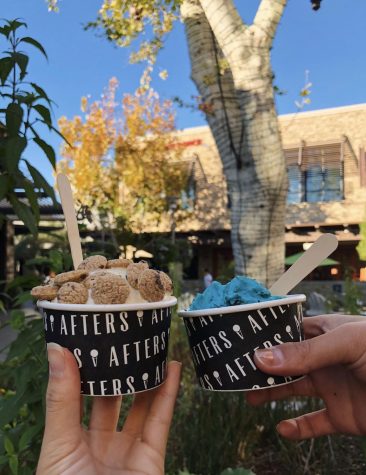 Compared to other ordinary ice cream shops, Afters Ice Cream is definitely outstanding with its extraordinary flavors and aesthetics. Despite how expensive everything was, I loved the ice cream here, and I was left wanting to try all of the other many flavors. Afters Ice Cream deserves 5 out of 5 paws!