Sip On a Cup of Joe at Bodhi Leaf Coffee Traders
Because of its convenience and many locations, Starbucks is almost everyone's go-to coffee shop and study place. Starbucks is great for when people need a caffeine fix fast, but if they have the time to sit down and enjoy good coffee, Bodhi Leaf Coffee Traders here in Santa Clarita is the place to go.
Bodhi Leaf Coffee Traders has two locations, the closest one being on Soledad Canyon Road and the further one on Sierra Highway in Newhall. Both stores are are open from 6 a.m. to 8 p.m. Monday through Friday and 7 a.m. to 8 p.m. on the weekends. Overall, it is not hard to find parking spaces, but as the shop is quite small, it may be hard to find seats. However, there is outdoor seating, and with good weather, sitting outside with a cup of joe can make for a calming experience and great start to the day.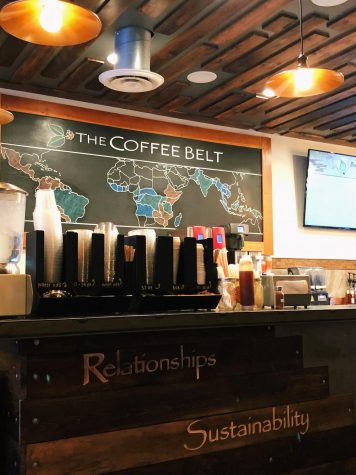 This coffee shop specializes in coffee drinks like lattes, mochas, cold brews, and espresso. In addition, Bodhi offers teas, smoothies and pastries. Most of the drinks are either 12 ounces, 16 ounces, or 20 ounces, which is equivalent to a Tall, Grande, or Venti at Starbucks. The prices of the drinks, based on size, are about the same or just a little bit more expensive than Starbucks' prices. A 16 ounce caffe latte would be $3.95 at both Bodhi Leaf and Starbucks, but a 16-ounce caffe mocha would be $4.45 at Starbucks but$4.85 at Bodhi Leaf.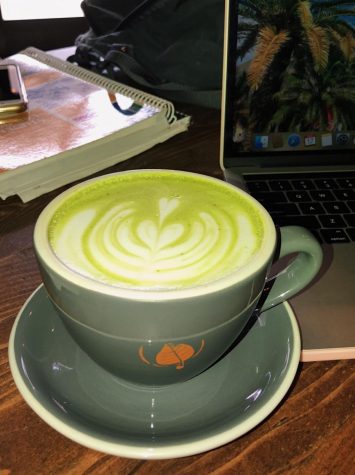 Even though most of Bodhi Leaf's drinks are more expensive than Starbucks', everything is high-quality, so paying the extra cents is worth it. It is clear that Bodhi Leaf puts love and care into every cup. Without rushing, the baristas make the drinks the best they can be — both in taste and in presentation. Bodhi Leaf imports specialty coffee beans from farmers all over the world and roasts them in house. The result of this is a delicious and perfect brew that is bold in flavor but not too acidic or bitter.
Not only do Bodhi Leaf's drinks taste good, but they also look good. The drinks here are incredibly photogenic and artistic, making them perfect for Instagram and Snapchat. Almost all of the hot drinks have beautiful latte art of hearts and tulips, and the baristas willingly do this for every single cup. Surprisingly, the beauty of their drinks is comparable to that of a bougie coffee shop in Los Angeles, which makes it a pleasant surprise for Santa Clarita goers. Also, the coffee shop uses frozen mugs for their cold drinks to keep them cold. With Bodhi Leaf in town, there is no need to drive in the horrible L.A. traffic for an aesthetically pleasing and delicious coffee.
There is always something for everyone at this coffee shop even if they have diet restrictions. Although whole milk makes for the best latte art, Bodhi Leaf offers many types of plant-based alternatives like almond, soy, oat, coconut and macadamia nut milk. In addition, their small bakery offers vegan and gluten-free pastries, and they clearly state allergens like nuts, milk and eggs. The shop also offers small packaged snacks, like vegan donuts, oatmeal, granola bars and more.
With its excellent service and quality of drinks, I would give Bodhi Leaf Coffee Traders a 5 out of 5 paws!