Food Review: Black Bear Diner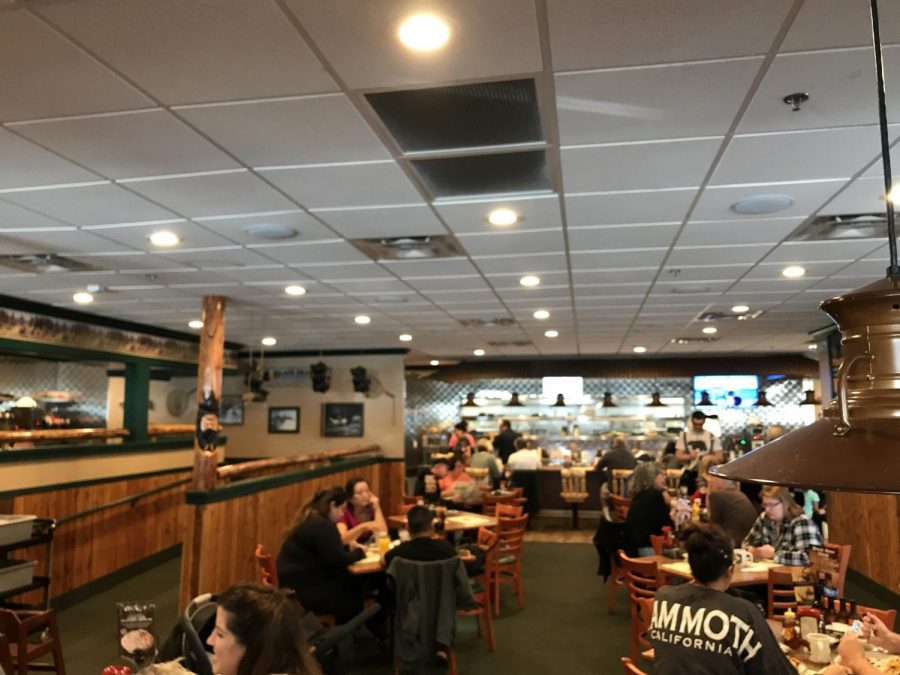 The Black Bear Diner, a diner chain that opened in 1989, recently opened a location in Valencia in May of 2018, and it has had much success in the past nine months.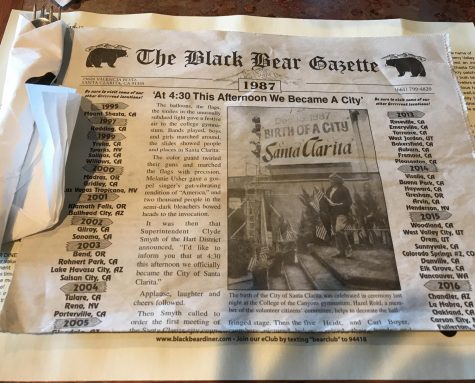 Black Bear Diner is a restaurant for breakfast, lunch and dinner. Their price for a meal ranges from $11 to $25. The inside of the restaurant  had a variety of tables for two to four people and booths for five or more. Given that there were about five parties ahead, the wait wasn't long.
The most noticeable part of their interior decoration was the campsite theme of the diner and their woodsy "log" furniture.  The diner's theme and decoration gave the feeling of being near a campground, and the environment was very family-friendly seeing that two-thirds of the customers were families of three or larger. The waiting area had a jukebox and merchandise for purchase in the front. Their menus were in the form of a newspaper, which had a headline with all the Black Bear locations as the border. When the newspaper opens up, the "articles" are all the breakfast, lunch, and dinner options. Their variety of food ranges from pancakes and waffles for breakfast to a steak and mashed potatoes for dinner. On the bottom of the menus, there were options for all the meals of the day with a lesser calorie count. Overwhelmed by the amount of options, the waitress shared her favorite dish and the most popular ones.
The waitress approached our table about five minutes later with the drinks along with cream and sugar for coffee. The Eggs Benedict dish and single pancake dish came out about 20 minutes later and were served in large proportions. Half of the plate was the Eggs Benedict, and the other half was hash browns. For the second dish, it came with one very large pancake with two cups of syrup on the side. The hash browns were on a smaller, separate plate for the pancake dish. After eating, the diner became a relaxing setting and a comfortable place to talk while eating. The portions of food were so big that both plates had leftovers ready to take home.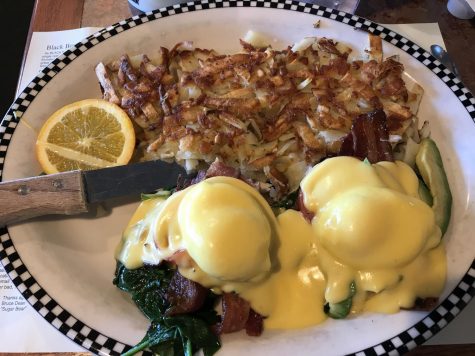 The Eggs Benedict and the pancake dish were superb. The Eggs benedict was very flavorful, and the additions of spinach, tomato and bacon brought the whole dish together. As for the pancake, it was surprisingly filling. The size of the pancake was very generous and had a fluffy, thick texture. All the staff were kind and the service was excellent.
The Black Bear Diner is located on Valencia Blvd., and it is in the same plaza as Barnes and Noble. The food met my expectations and the environment made eating there more comfortable and an enjoyable time. It's definitely one of the most family-friendly diners there is and is a great place to spend time with people while eating.
About the Writer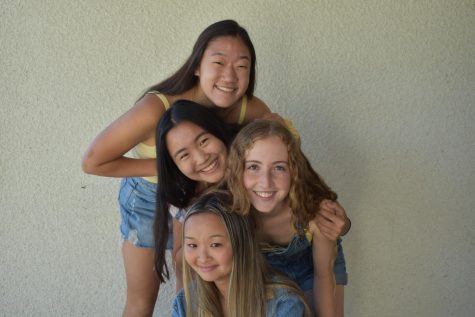 Ashley Park, Features Editor
hey I'm ashley ;) ily if u watch greys anatomy