Freshmen Lucia Kajganic and Caroline Dolce on Varsity: The Pain, Sacrifice, and Honor
Getting onto a varsity sports team requires much dedication, time and effort, and many sacrifices have to be made in order to practice for tournaments and competitions. With their determination, Lucia Kajganic and Caroline Dolce were able to secure spots on varsity teams their first year of high school.
Lucia Kajganic has been dribbling and shooting basketballs since she was in first grade. Her passion for the sport grew throughout the years and motivated her to work harder. Before joining the varsity girls basketball team, Lucia played for the Creators and California Storm. Her experiences have allowed her to "adjust to the momentum of the game and fall in love with the sport." She currently plays as shooting guard for the team and plans on continuing the sport all the way into college. Kajganic is especially looking forward to connecting with her new teammates and creating memories that will last a lifetime.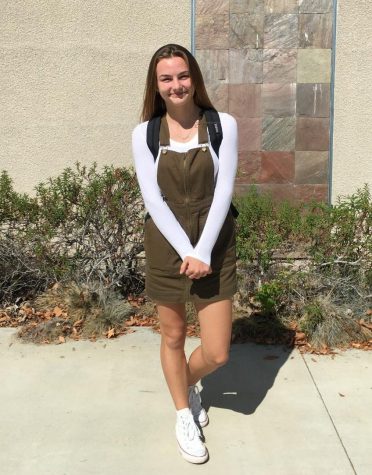 Q: How does it feel to get into varsity your first year?
A: It's a relief and an honor to know that all the time and hard work paid off.
Q: What were some of the times where you felt like giving up? Who helped you through those times?
A: I felt like giving up when I wasn't fully committed or when I was injured. I had my parents, teammates and coaches to support me and get me through those tough times. The coaches I've had over the years have always taught me to strive to be the best person/player I could possibly be. All their accomplishments have also motivated and inspired me.
Q: Why did you want or what inspired you to play basketball?
A: When I was young, I hadn't gained the passion for basketball since I was just doing it to be in a sport. As I grew older, I realized all the positive outcomes from playing and all the amazing memories and learning experiences I've gained.
Q: What sacrifices did you have to make?
A: Over the years, I had to choose practicing over going to school dances or hanging out with friends.
Caroline Dolce, a passionate cross country runner, seems very excited and enthusiastic to start her high school journey on a varsity team. When interviewed, her responses showed how much she loves the sport and her adoration towards it. Dolce began cross country around mid-junior high and she continued digging into the sport until she found her true belonging in it. As she continued to practice and improve, she realized how cross country had become such a big part of her life and her motivation towards it.
Q: How does it feel to get into varsity your first year?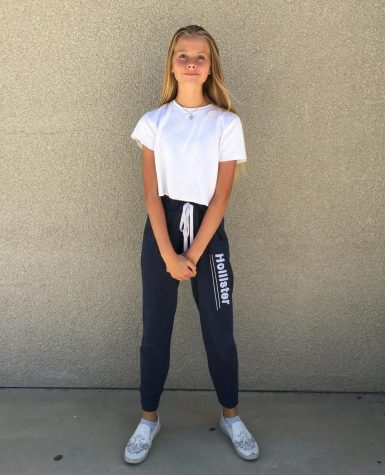 A: It is a very good feeling. I would have never guessed that I would ever have a path in running, which is part of what motivated me. To do the unexpected and succeed, surprising yourself, is an incredible drive.
Q: What were some of the times where you felt like giving up? Who helped you through those times?
A: My cross country team by far has helped me on so many levels. The people are some of the best I have ever met. They make me smile and laugh everyday at practice and have given me some of the best experiences. Their dedication is so inspiring and showed me that you could do more. Also, thank you to my mom and her friends for letting me run with them on Sunday morning in the start. If there is anything you aspire to see yourself doing, do it. You have so much to give the world!
Q: Why did you want or what inspired you to join cross country?
A: I started running about mid-junior high and really was not that great, but the more I ran, the more I found the accomplishing aspects benefiting me in many ways. When time for choosing your high school classes came around, I saw cross country and decided that "Yes! I will do that." I did not know what I was getting into, but what kept me most positive and excited was to see what it was all about and I continued on. It definitely has been one of the best decisions of my life.
Q: What sacrifices did you have to make?
A: The biggest sacrifice would have to be not being able to visit my family in Denmark over summer break because of the camp program. Also, the constant leg sores since the start! But that's all part of the fun!
Achieving a spot in varsity is only the beginning for Lucia Kajganic and Caroline Dolce. They will continue to persevere to be the best they can be in their sports, and we wish them luck for their first year!
About the Writers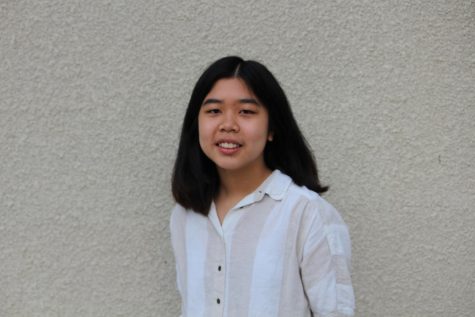 Jasmine Wongphatarakul, Features Editor
Jasmine is a junior with a 14 letter last name that has been in The Paw Print for three years. She is currently the features editor and her pronouns are...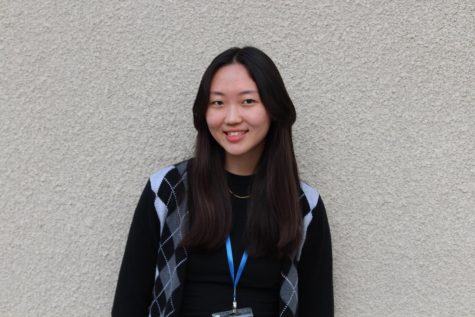 Alyssa Chang, News Editor
Alyssa Chang, a Junior at West Ranch High School, is attending her third year on The Paw Print staff. She has been involved in journalistic writing for...