A Day in the Life of a Virtual Student
With distance-learning becoming a longtime reality, students have adjusted their lifestyles to a safe educational environment. To obtain an insight on a typical online school daily schedule, The Paw Print had a chance to interview senior ASB member, student and Girl Scout Riley Blaugrund.
6:40 A.M.
For Riley, the day begins bright and early. After shutting off her alarm and throwing on a comfy T-shirt, Riley is ready to take on her first class of the day: ASB. This first period class begins promptly at 7:05 am, and here, Riley works with her fellow classmates to discuss plans for the year and organize various campus-wide events.
ASB typically ends early for Riley, and she utilizes the time before her next period to refresh and prepare for the long day ahead. This usually entails a quick power nap, getting ready and preparing a healthy breakfast.
8:30 A.M.
Next on Riley's agenda is a day of distance learning. Riley likes to set up shop in the kitchen: "My room can be kind of distracting because there's so much around," she explains.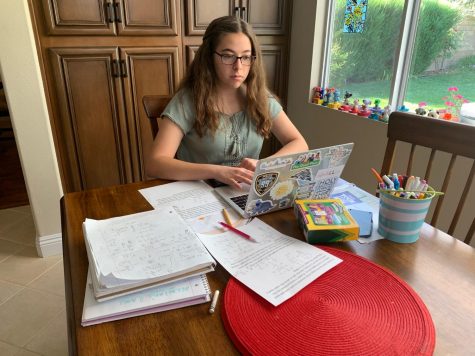 To break up the monotony of sitting at the table looking at her computer screen, Riley is sure to use the 10-minute break in between classes wisely. She usually ends up FaceTiming a friend who was in her previous period to catch up and review any material from that day's lesson. This is also the time when Riley will grab a quick snack, use the bathroom and prepare for the rest of her classes.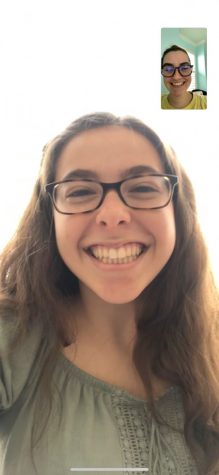 12:40 P.M.
As her last class of the day ends, Riley typically takes an hour lunch break and watches TV or works on extra assignments. One of Riley's biggest struggles is not being able to socialize as much with friends as she normally would during lunch breaks.
Riley mentions the changes in her schedule that have affected her the most: "So much of my time is devoted to school work. And honestly, there's really nothing else that we can do."
Depending on the day, Riley will attend Zoom club meetings like Circle of Friends (as she is president), or college-related calls in the afternoon. This is also when she heads up to her room to work on anything that needs to get done, which is how Riley spends a majority of her time.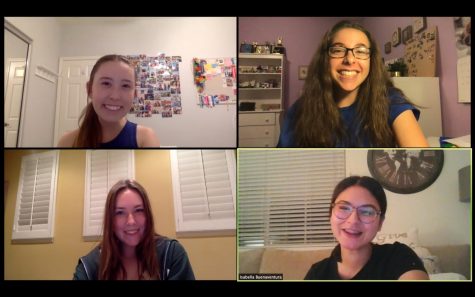 Riley told The Paw Print: "Not only am I working on homework but I'm working on college applications and supplementals. I'm also working on my Gold Award, which is the highest award a Girl Scout can earn, so I'm doing that stuff all day."
5:00 P.M.
After a long day of work, Riley usually goes for a walk to de-stress and get out of the house. Then she'll take a shower and get ready for dinner with her family.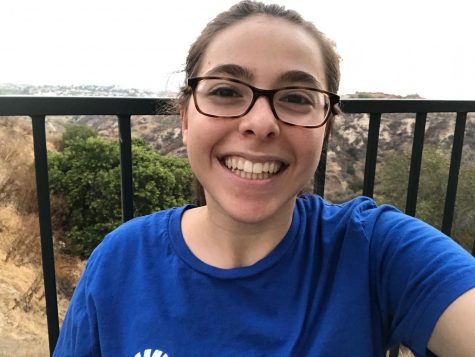 6:30 P.M.
Riley heads to the dining room to eat dinner with her family. Once dinner is finished, she starts or resumes her academic obligations, the most important being homework. To relieve herself between subjects, she'll take a quick Netflix break but soon returns to work on the next assignment.
7:30 P.M.
Even though school and extracurriculars keep her busy, Riley still makes an effort to live a balanced lifestyle and take breaks. On the occasion, Riley and her friends will take part in what they call a "driveway party" where they spend time together socially distanced from each other, talking and enjoying each other's company safely.
9:00 P.M.
As her day comes to an end, Riley completes any last-minute assignments and finishes all her work  for the night.
"If I have something due at 11am the next morning," she revealed to The Paw Print, "I don't want to be doing that in the morning, I wanna get it all done the night before."
10:30 P.M.
Riley starts her night routine and begins to get ready for bed and the next day.
11:00 P.M.
In the Blaugrund household, phones are turned in at 11pm and Riley, accustomed to this rule, appreciates the benefits of putting technology away before bed.
"Computers can stay but phones have to be turned in at 11. Not so [my parents] can monitor us, but so they know we're trying to go to sleep," she explains. "Some people would say 'that's horrible, your parents shouldn't do that,' but honestly I don't mind it at all it really just helps me get that sleep that I know I need and I still have my computer if I need to work on homework or FaceTime people."
12:00 A.M.
Just around midnight, given that she has no homework left, Riley heads to bed and sleeps, reenergizing for the next day.
Riley's daily routine shows that being home doesn't halt a busy schedule. Hardworking students like her have adapted to the new way of learning and are remaining positive in this out-of-the-ordinary time.