Quaran-Queens: How West Ranch students use their time in quarantine to foster positive change in the community
Quarantine: Formerly a scary, foreign concept, it's been a reality for seven months now. Some of us baked countless loaves of focaccia. Some of us impulsively dyed our hair. Some of us downloaded Duolingo in hopes of learning a new language, received a barrage of aggressive alerts from the Owl, and decided to give up on linguistics altogether. However, some West Ranch students used their unexpected "break" in noteworthy ways. Meet Krisha Nair, Raushni Chowdhury, and Shaira Busnawi: three West Ranch students that used their time in quarantine to innovate and give back.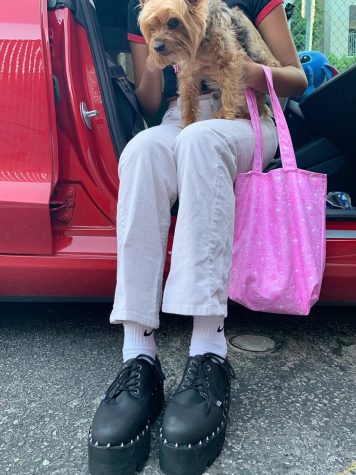 Krisha Nair
  If anyone walks the walk AND talks the talk, it's junior Krisha Nair. She can be seen championing the benefits of veganism on her Instagram or attending environmental marches. Recently, Krisha started a business: one she hopes will cause our community as a whole to rethink consuming habits and their effects on the earth. 
   Totes 2 Rock is a new initiative that sells funky, printed, biodegradable tote bags. The idea for the company spawned from Nair's love for the environment: "I remember when I was about 10 or 11, I went to Walmart and saw this teenager buying those fake nails and asked for a plastic bag to put them in. I honestly got so confused because of how small the item was."
   That day at Walmart would plant a seed of activism in Nair's brain, though she didn't realize it then. "I thought about tote bags then, but never really got the skills for sewing," she added. 
   However, Nair gradually learned how to sew, eventually fashioning herself a brand-new tote bag for music books. "A lot of people would end up asking where I got it and I thought of the idea of starting a business," Nair shared. 
   Nair's totes are all 100 percent biodegradable and made of organic cotton. "100 percent Certified Organic Cotton is made without pesticides, chemicals, etc. which is a much safer way for workers/farmers to produce them," Nair told The Paw Print. "I chose organic cotton because it's the safest fabric material for the environment; more specifically, for the animals that might get affected by materials that are not biodegradable, such as polyester or spandex." 
   "I really hope people realize that plastic bags are for short term uses and not long term," she continued. "I want them to think ahead and imagine everywhere plastic can end up, such as killing marine life, choking a land animal and polluting the air."
   As Nair's vision took flight, another humanitarian cause gained momentum: the Black Lives Matter movement. Though Nair was already donating a percentage of proceeds to Parley for the Oceans (a marine environmental nonprofit), the resurgence of the Black Lives Matter movement prompted her to shift gears. 
    "I felt the need to do my part for the people affected by it since I would never truly understand how many emotions they've been through throughout their entire lives," she revealed. Totes 2 Rock now donates 30% of proceeds to Black Lives Matter. 
   When Nair looks to the near future, she hopes she's created positive change in Stevenson Ranch itself. 
   "I hope my bags have changed peoples' mindsets and for them to take change immediately. I'd also hope to have collaborated with a few more non-profit organizations for more awareness on the climate change and pollution issues our world is facing today."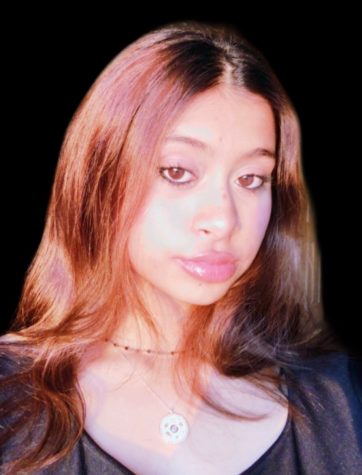 Raushni Chowdhury 
   Giving back to the community is basically part of Raushni Chowdhury's DNA. The West Ranch junior volunteers at the local hospital and the Boys and Girls' Club. Her most recent humanitarian endeavor, however, is a homeless shelter drive meant to provide resources for homeless people affected by COVID-19. 
   The desire to help others obviously runs in the Chowdhury family.
   "My mom has been donating to the local homeless shelter for some time now," said Chowdhury enthusiastically. "She donates every couple of months and because of the COVID-19 situation, I felt that it was especially important to donate now. I started a drive to get others involved so we could get as many donations as possible."
   After the pandemic, Chowdhury hopes that the homeless shelter donation drive will continue to serve the community. "I'm sure that my mom will continue to donate and I really hope that I can get more involved because I think it's very important to take people who need help into consideration. So in the future, I definitely think that more drives can be held and more people can be involved," she told The Paw Print. 
   Though the pandemic has halted Chowdhury's other work as a volunteer at the Boys and Girls' Club and the local hospital, she's excited to continue helping once it is safer. For Chowdhury, volunteering is not only a way to help the community, it's a way for her to gain experience for her future career. She said, "I feel like volunteering is incredibly important regardless of what you're going to do in life, but it could also be beneficial in terms of career. I personally want to work in the medical field and helping people is a main aspect of that." 
   Chowdhury urges others to take up volunteering in their free time. "In terms of life, it's just great to be a helping hand to anyone who needs it!" she concluded. 
Shaira Busnawi 
   "Covid-19 has affected so many lives," Shaira Busnawi shared in an interview. "We knew that people of all ages were feeling lonely. We wanted to ease this loneliness through conversations."
    Global Prep Academy is a college-prep enrichment initiative that provides resources for Santa Clarita high school students to create nonprofits, organize pop-up shops and more. GPA's students have created several projects meant to benefit local residents during quarantine, all fittingly monikered: 6 Feet Strong, 6 Feet Supplies, 6 Feet Support and more.
   Busnawi is a West Ranch senior and a self-proclaimed "people-person. "Once I was in quarantine I felt so isolated and alone. It was taking a mental toll on me and I felt like I could not reach out to anyone," she shared. 
   Busnawi, along with fellow West Ranch seniors Sydney McDonald and Mukul Mohanty, decided to combat pandemic-induced loneliness with the seemingly simple tool of conversation: "Through phone calls, letters and Zoom calls, we wanted to connect with our members of the community during this time and just have a simple conversation with them." Since its founding in May, anyone can visit the 6 Feet Support website and set up a phone or Zoom call.
   "Even though it's a small gesture, we knew that people appreciate these conversations and to just  have people to talk to," Busnawi told The Paw Print. 
   In addition to having conversations with members of the community, the 6 Feet Support team has spearheaded multiple other initiatives to spread joy and community during the pandemic. 
   "For nurse appreciation week and Mother's Day we created posters and balloons and gave them to the mothers and healthcare workers at Oakmont Retirement Center," explained Busnawi. "We held a book drive; teens donated books and we distributed these books to retirement centers all over Santa Clarita. One of our biggest targets have been the retirement centers since these people have been feeling disconnected and isolated from the world." 
   Busnawi feels that although 6 Feet Support was founded to bridge the social gap between people during COVID-19, it is a resource that will continue to be of use after the pandemic ends. "Feeling isolated and lonely is something that is felt often by people, not just during the pandemic and we want to continue to provide our support through simple conversations."