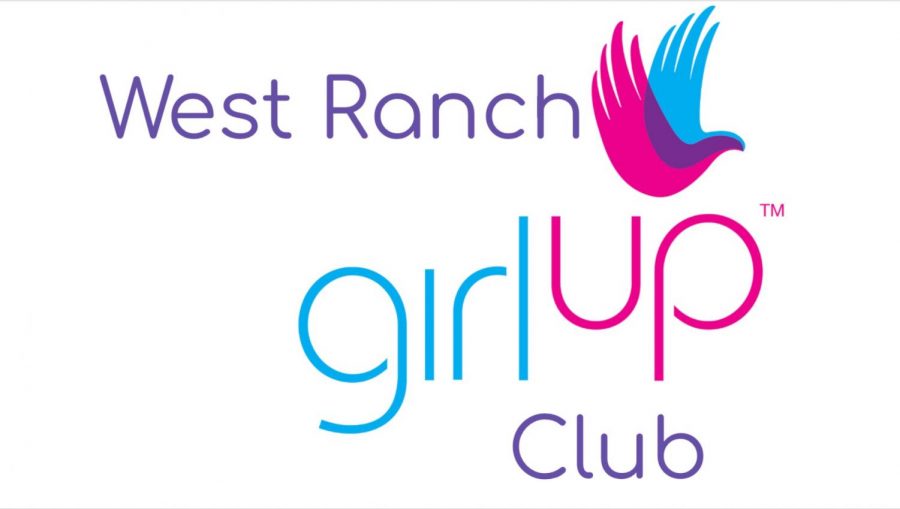 One in three girls and women will experience gender-based violence in their lifetime. That's 240 million girls and women living on Earth right now. Although this statistic is staggering, there is a way to combat this serious issue: we can Girl Up. 
   West Ranch junior Avery Salin defines Girl Up as "a UN organization that helps women around the world get access to education, safety, healthcare, documentation and leadership positions." Their motto is simple but striking: There is still no place in the world where women are equal. 
   Although the organization's mission extends to all corners of the world, Salin brought a powerful piece of the movement to West Ranch during her freshman year. She rounded up an eager group of girls—club Vice President Zoe Zeidler, Secretary Abigail Jin and Treasurer Ashley Park—to lay the foundations for a Girl Up club. 
   "With our club at West Ranch, we fundraise and we also have educational meetings because we want to spread awareness about the importance of gender equity and education for women," club President Salin explained.
   Salin constantly seeks out opportunities to lift others up; she came across Girl Up while scouring the internet for ways to create change. 
   "I was looking at clubs to join, and I didn't really see any about women and education. Education is super important to me and my family. I've always learned about the importance of educating yourself and ensuring that other people have the same opportunities that I do," she said. "So, I just looked up clubs about education and women's rights." When she found Girl Up, she immediately thought, "This is perfect. The West Ranch campus needs something like this." 
   In our "Santa Clarita bubble," as Zeidler describes it, we may not be aware of many global gender-based issues that need to be addressed. Jin informed The Paw Print that "there are girls in other countries who either can't afford to go to school or aren't allowed to have certain jobs and get a certain level of education." 
   How do they combat this? Jin weighed in on their efforts: "This club really tries to spread awareness. We spread awareness through slideshows and videos about the struggles that women face around the world in terms of getting education." 
   The worldwide organization's theme for October was storytelling, and the West Ranch club matched this theme in creative ways. The storytelling theme, according to Salin, "was about amplifying women's voices." At the club meetings, they "had a whole page of statistics where you can see that men have more of an opportunity to be heard than women." 
   "To practice some storytelling," she detailed, "we chose a woman who was influential, whether it was in our life or in history, and talked about her and told her story. Or, we chose a topic that we were passionate about to share."
   To showcase the power of storytelling, they invited Amanda Kopelman, a high school senior in Texas, to speak at their meeting. Kopelman discussed Today is Her Story, a podcast she started with other girls that focuses on career development and integration of girls around the world. 
   The officers don't just bring awareness to West Ranch—they equip club members to take part in changing the world. Through fundraisers, all participants directly contribute to ending gender inequality and leveling the playing field for everyone. 
   Salin explained that "part of the money goes to building schools and getting uniforms all across the world" while the rest "goes to the administration part of Girl Up, ensuring that there are people there to organize all of the schools and events and things like that." 
   Although distance learning disrupted all West Ranch clubs, Girl Up is taking it in stride. Jin even thinks that hosting a guest speaker "might not be something [they] could have done in person." 
   There are plenty of ways to join the fight for gender equality. If you visit girlup.org, you can familiarize yourself with the global cause. Furthermore, you can talk to girls all over the world and experience the global movement via clubs.girlup.org.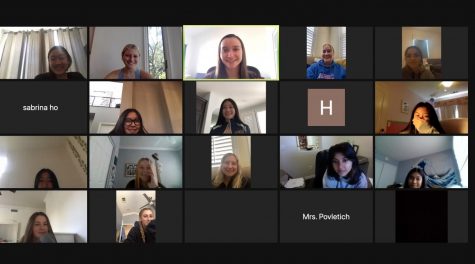 The greatest first step in creating positive change in the lives of millions of women is joining West Ranch's Girl Up club. 
   Zeidler summed it up perfectly: "honestly, it's just a fun time." She affirmed that the club is "a great place for everyone to feel like they're welcome and to be involved with something."
   She continued, "You don't really have to do a lot of work, so it's just a place to feel connected to other people and have a safe space to talk about issues or say anything that's on your mind."
   In November, the West Ranch Girl Up club will be following a new theme: advocating against gender-based violence. Members will eagerly listen to a speaker from Our Future of Change, an organization that aids women who have been trafficked. Salin mentioned that "they have a really cool rehabilitation program where they can make jewelry, get their life back on track, and get a job." 
   Interested in listening to engaging guest speakers and advocating for safety, opportunities and education for women? Text @wrgu20 to 81010, fill out the club's Google Form on the West Ranch website and email Avery Salin with any questions. Get ready to girl up and change the lives of girls around the world.