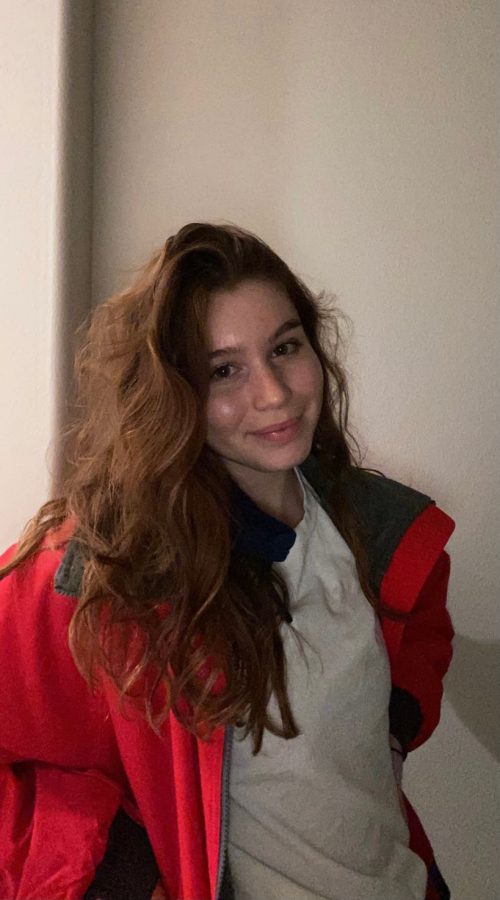 Amy Arnold
As the pandemic restricts the general public from stepping outside, Amy Arnold lets nothing get in the way of pursuing her passion for rescuing. Through a virtual interview, The Paw Print got to talk to Arnold about her time in lifeguarding. In this Q&A, we will take a look into what sparked Arnold's passion for lifeguarding and how she overcame the challenges she's faced during these unprecedented times. 
Q: How long have you been lifeguarding?
A: "I actually just started, I'd say, two months ago. It was delayed because of the COVID stuff. I was supposed to do it over the summer and teach lessons to little kids but it got pushed back from March. We just started recently but we might get shut down again depending on the new closure so it's kind of day by day." 
Q: What inspired you to start lifeguarding?
A: "All of my siblings did it for at least a few years and so I was really excited to do it in the summer especially because I really love teaching little kids. I thought it'd be a really fun environment because I grew up swimming and always loved being in the water. I wanted to create a similar, safe environment for children. All my siblings had pretty great experiences and the people there are relaxed and nice so it's just a place I've always found to be inviting."
Q: What has been the biggest challenge (lifeguarding) in quarantine? 
A: "When we were training, we had to practice with dummies instead of humans to stay safer. It was definitely a big adjustment because dummies don't move like humans and it'll definitely be different when time comes for me to actually rescue someone. I'll have to apply the knowledge in a different way than I practiced. There are also not as many programs running, meaning there are no special programs to teach kids. I also work at a pool that has less people on every shift so it's not chaotic. Especially during summers, the water slide pool at Santa Clarita Aquatic Center is crazy. It's just a lot different and slower. However, online school definitely helped with managing my school and my work." 
Q: What does your schedule look like for lifeguarding? 
A: "We fill out availability forms to tell our superior how much we want to work and change it if we need to. We get our hours scheduled every week so I never really know if I'm going to be working two eight-hour shifts on the weekends or if I'm barely going to work this week, only working four to eight hours in total. Because the schedule is week by week, it's a lot harder to plan. I try to be proactive with my workload so I don't have to worry about it later. Also, I have to stay in shape because it's a physically demanding job because, if someone needs me, I need to be able to rescue them. I always have to make sure that I'm reliable and so I try to procrastinate less than I have in the past."
Q: What is the best part about lifeguarding? 
A: "The best part for me so far has been meeting people, especially during this time we don't get to interact with a lot of people. Having those little interactions, when we're passing people or getting to know people that we interact with on a daily or weekly basis, has helped bring my social life back even though we practice safety measures, it's still nice to have a time to like meet people outside of your normal bubble." 
As a new lifeguard, Arnold still finds herself learning a lot in and out of the pool. Even during these times of limits and restrictions, Arnold still finds ways to stay grounded and pursue what she loves to do.