Spotlighting Spectacular West Ranch Staff
December 14, 2020
We asked West Ranch teachers to nominate fellow staff members who deserve more recognition for their hard work. The Paw Print had the privilege of interviewing Mrs. June Shin, Mr. Edwin Herrera-Campos, Mrs. Leana Duzdabanyan, and Mr. Norman McBride, the four individuals who received the most nominations. We hope you enjoy learning about these spectacular staff members!
Mrs. June Shin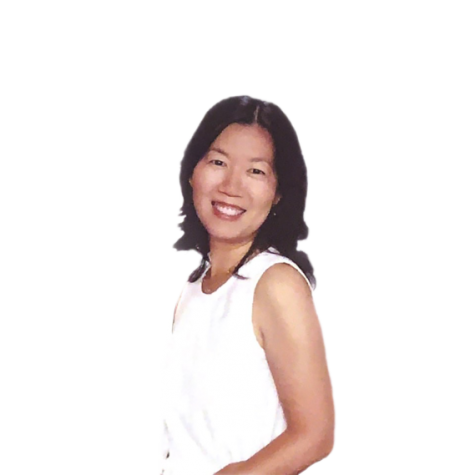 Mrs. June Shin: you may have seen her name on the email sent out every morning when your day of online learning begins. Mrs. Shin, West Ranch's office receptionist, has the very important task of sending out the Daily Bulletin each morning to students. She ensures students are receiving the correct information and gives them motivation by adding inspirational quotes in each of her emails.
  Mrs. Shin started working at West Ranch last August. Before that, she worked at several local schools around Santa Clarita, which include Pico Canyon, Oak Hills and Rio Norte Junior High. 
   Prior to the pandemic, Mrs. Shin aided students with anything they needed, answered questions and handed supplies out. Currently, in addition to the virtual Daily Bulletin, she handles all the phone calls that come into the school. 
   "I get it through to the right person and help them out as best as I can," she explained.
    When asked about what she loves the most about her job, she revealed, "I have loved every minute of being here. I really enjoy interacting with everybody. West Ranch is overflowing with the best staff. I absolutely love when you guys come in and just have questions and chat a bit. I miss that so much, just dealing with all the chatter."
   Every day Mrs. Shin works diligently to answer phone calls and makes sure students can get through their day. If you ever have the chance, feel free to email her and thank her for all the hard work she puts into her job.
Q&A
What is your favorite dessert?
Cheesecake.
What is your favorite holiday?
New Years.
Do you have a secret talent?
I play the piano.
What is your favorite movie?
The Princess Bride
Mr. Edwin Herrera Campos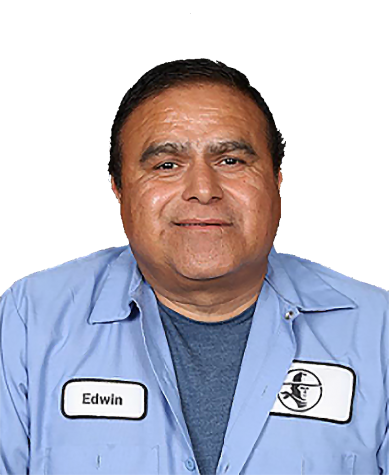 A typical day at West Ranch ends well before sunset. For Mr. Edwin Herrera-Campos, however, sunset is only the beginning. As West Ranch's Night Lead Custodian, he is responsible for supervising our beloved campus until students return each morning. 
   "I've been working at West Ranch for seven years now," he said happily. "I'm in charge of six people. Basically, my job is to supervise those people, to make sure that they do their work." 
   While West Ranch students are (hopefully) getting a good night's sleep, Mr. Herrera-Campos is cleaning and watching over the grounds. We take for granted what a beautiful campus we get to return to each morning on a regular schedule, and we have the Night Lead to thank for that. 
    Mr. Herrera-Campos is working just as hard during distance learning as he does when the whole school visits campus every day, and emphasized that in the time of COVID, "we have to be more careful."
   The dedicated Night Lead Custodian emphasizes that he likes everything about his job, but helping others makes it the most special.
   "I like working with people, and I'm busy all the time with requests. I like helping people."
   You may never cross paths with Mr. Herrera-Campos, but he deserves to be thanked for all of his hard work! Shoot him an email and thank him for all that he does. 
Q&A
What is your favorite dessert?
Chocolate.
What is your favorite holiday?
Christmas.
Do you have a secret talent?
Dancing.
What is your favorite movie?
Action movies.
Mrs. Leana Duzdabanyan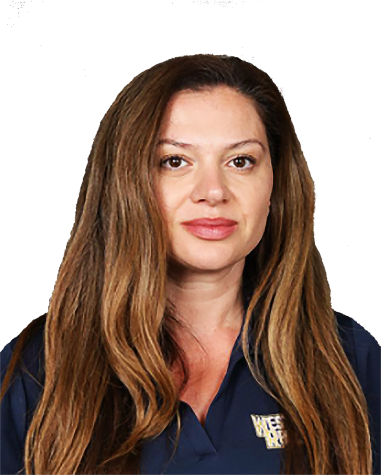 The well-being and mental health of students and staff at West Ranch is of utmost importance for school psychologist Mrs. Leana Duzdabanyan. As West Ranch's psychologist, Mrs. Duzdabanyan supports students in their learning, mental health, behavior and success academically. She works alongside other staff members to ensure students are being supported.
    Before school was online, Mrs. Duzdabanyan interacted closely with students and staff members. 
   "I do assessments for students so we can know if they're learning well so we can support them in any way," she explained. 
    During the pandemic, she revealed, "It has been difficult. A lot of the work I do with teachers, administrators, and counselors has been virtual."
    Mrs. Duzdabanyan has been a school psychologist for 17 years, starting at West Ranch in 2007. Before transferring to West Ranch, she was an intern in the district and then worked at Rio Norte Junior High.
     "I love working with students and seeing them be successful academically and emotionally," expressed the school psychologist. 
     On the daily, Mrs. Duzdabanyan makes sure West Ranch students and staff are receiving the guidance they need through positivity and motivation. The Paw Print thanks her for always supporting West Ranch.
Q&A
What is your favorite dessert?
Cookies.
What is your favorite holiday?
Christmas.
Do you have a secret talent?
I'm a pretty good cook.
What is your favorite movie?
The Toy Story series.
Mr. Norman McBride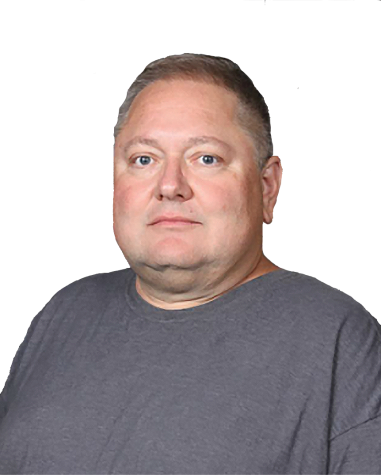 At this point in distance learning, we've all come to realize the value of technology in academics. West Ranch's Technology Coordinator Mr. Norman McBride has understood the benefit of technology since high school when he worked at Magic Mountain as "the computer guy." He went on to become a member of the very first West Ranch staff in 2004. 
   "My job is to keep all of the computers and the network running for the staff and the students so they have the tools they need," he explained. For 16 years, he has helped to set up and maintain "almost 3000 Chromebooks, about 600 desktop computers, and the whole network" at West Ranch. 
   "I've helped get Chromebooks out to the students at home that are in need of devices," Mr. McBride said. He also remotely supports teachers facing technical difficulties, and acknowledged that troubleshooting from afar is "a different world for a tech guy who's hands-on." 
   Although no one knows what next semester will bring, Mr. McBride is making sure that each and every West Ranch student will receive a high quality education, online or in-person. 
   "We've put a dual monitor setup on all the teachers' desktops for when they do come back," he revealed. "There's a new in-room sound system coming for every teacher so they will have an amplified voice for the classroom through the speaker and a microphone, so [students] can hear them through a mask." 
    Mr. McBride's mission is to enhance our learning and to ensure that no difficulty inhibits us from succeeding in the classroom. He deserves our thanks!
Q & A
What is your favorite dessert?
Cherry pie.
What is your favorite holiday?
Christmas.
Do you have a secret talent?
Aviation photography.
What is your favorite movie?
Rogue One.