Spotlighting Spectacular West Ranch Staff: The Sequel
We asked West Ranch teachers to nominate fellow staff members who deserve more recognition for their hard work. The Paw Print had the privilege of interviewing Mr. Ben Wobrock, Mrs. Yuleth Cambaliza, Mrs. Julie Blanco, and Mrs. Nancy Phillips. We hope you enjoy part 2 of spotlighting spectacular West Ranch staff!
Mr. Ben Wobrock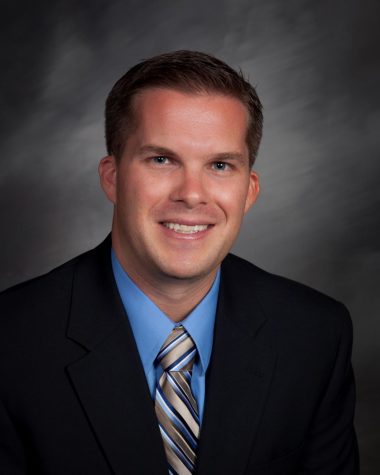 They say it takes a village to raise a child—imagine what it takes to foster the growth of over 2000 high school students! Mr. Wobrock, an Assistant Principal at West Ranch, can testify to this—he works tirelessly in administration so that all students and their parents need to worry about is learning.
   Mr. Wobrock has served Hart District students for nineteen years, starting in 2002 as a math teacher. He is all over the map in SCV; his wife teaches at Hart High School, and his three children attend Hart High School, Placerita Junior High, and Peachland Elementary School. 
   "I did not grow up around Santa Clarita," he began, "but moved here when I got my first job." After teaching math at Valencia High School for 12 years and being Rancho Pico's Assistant Principal for another six, he assumed his current position at West Ranch.
   Although students are cognizant of his role's importance, many don't know exactly what his job entails. According to Mr. Wobrock, it involves "a lot of working with kids, supervision, discipline, projects, and planning for things."
   Right now, his main duty is to oversee "technology, safety, and facilities." He acknowledged that his work during the pandemic involves "all things COVID" and has kept him "very, very busy." 
   He explained, "A lot of what I'm doing now is preparing for students to return if we get that opportunity, but then I also oversee the safety part of that with COVID. For any COVID-related sickness or illness at sites within our community, I make contact with those people and I have to do all of the contract tracing, and those kinds of things." 
   His favorite aspect of his work is also the one he currently misses the most: people and students.
   "I've always wanted to work with people, and the education setting is the way that I'm able to do that," he said. "I love it in the classroom when a teacher creates those "a-ha moments" when students get it and they get excited about something. It's a little bit different, you know, in my world now, but I still get to have those moments and so I really enjoy the interactions on a daily basis." 
   Despite the hardships we all face now, he has many words of hope to offer. 
   "I am so excited to actually get back to working with students! If it doesn't happen this year, certainly I look forward to next year when we can do this stuff in person," he said with a smile. 
   Cats, send our amazing Assistant Principal a quick email to tell him how much you appreciate his work! When we are able to return to campus, make sure to wave when you pass by.
Q&A
Q: What are some of your hobbies?
A: Sports is kind of a big pastime at our house: baseball, softball, soccer. My older daughter is in the show choir. At this point, it's mostly supporting them, but I also do like to work with my hands, so working outside, building stuff, fixing stuff, projects, those kinds of things. 
Q: What is your all time favorite book/movie?
A: One of my all time favorite movies is "Tombstone." There are a couple of baseball movies like "The Natural" that I really enjoy as well. 
Q: What is your favorite food?
A: Pizza! I love pizza. We like Toppers, but my wife's gotten really good at making pizza, too, so during COVID times, we make it most of the time. 
Q: What is your favorite song/favorite band?
A: I'm all over the board when it comes to bands. Growing up, I really enjoyed some of the rock stuff, so Metallica was one of my favorites back then. Pearl Jam was one of my favorites back then. More recently—there's some country artists. I listen to the country quite a bit. I like Blake Shelton, I like Chris Stapleton, some of his music.
Mrs. Yuleth Cambaliza
   The overall wellbeing of our school is a top priority to staff members such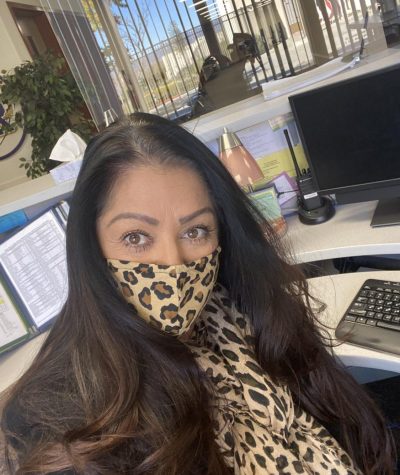 as Mrs. Cambaliza. She makes sure the school day runs as smoothly as possible by helping out students and ensuring their safety. 
   Mrs. Cambaliza has a history of working in education. Since 1994, she has been working for the William S. Hart School District and was the first West Ranch Lead Campus Supervisor in 2004. After 17 years of working as Lead Campus Supervisor, she recently became the Bilingual Assistant Principal Secretary on January 11.
   Before COVID-19, Mrs. Cambaliza oversaw the other campus supervisors and assigned their schedules. To ensure students and staff were safe, she planned in case of an emergency and covered the health office every day when they went to lunch. Mrs. Cambaliza is First Aid/CPR certified.
   Currently, she continues to plan out emergency procedures and help out students and parents. Mrs. Cambaliza manages tardy contracts, discipline, expulsions, student theft reports and hate crime reports. 
   She also organizes open houses, parent shadow days and visitor check-ins. Mrs. Cambaliza makes sure students are having all their needs met by supplying off-campus lunch passes, work permits and NSLPs (free/reduced lunches). She schedules IEPs (Individualized Education Programs) and Saturday school. In addition, Mrs. Cambaliza does all the Spanish speaking and translating for West Ranch. 
   "Being new at this position, I'm able to learn everything so that when kids come back on campus, I'll know how to do my job without someone having to train me," Mrs. Cambaliza explained.
   Having three kids and twelve grandkids of her own, Mrs. Cambaliza has always enjoyed working with children. She loves being someone they can come to when they have an issue that needs to be resolved. She revealed that the most rewarding part of her job is "being a good role model for the kids and learning other jobs in the school." 
   "In my position now as secretary, I believe I've worked my way up to where I want to be in the office. I'm enjoying learning and my day goes by fast because I'm always really busy," she concluded.
   Mrs. Cambaliza works hard each and every day to make the school a better place for students and staff. West Ranch is grateful for her efforts in all that she does. 
Q&A
Q: What are some of your hobbies?
A: I love to cook. My husband and I love going camping in our travel trailer. I also like to sew. When the pandemic hit, I was able to make a lot of face masks. 
Q: What is your all time favorite book/movie?
A: My favorite movie is "Blindside."
Q: What is your favorite food?
A: My favorite food is sushi, but my favorite thing to cook is Mexican food.
Q: What is your favorite song/favorite band?
A: I love Yolanda Adams, a Christian artist. 
Mrs. Julie Blanco
   West Ranch's Bilingual Attendance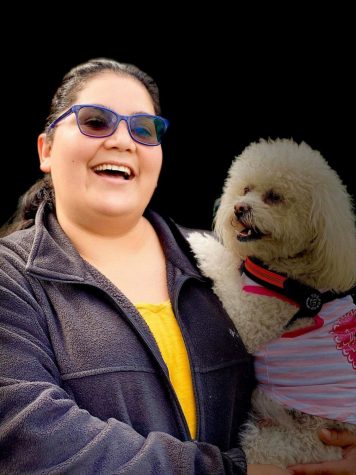 Technician Mrs. Julie Blanco has her days filled with taking phone calls and answering emails from parents about their child's absences. When needed, she works on the Daily Bulletin and helps file and collect data for West Ranch.
   The attendance technician goes in-depth about her job by explaining, "There are different things we have to do like on a weekly basis, your teachers have to submit everything they do with you per period and have to turn those in to us. We have to make sure everything is collected for the district. I also take all the Spanish calls and help anyone that needs to help families in Spanish."
   Prior to her job at West Ranch, she worked as an instructional assistant at an elementary school. "It was my favorite job. The kids were so happy to be there. It was a great atmosphere," expressed Mrs. Blanco. 
   When she left her job at the elementary school and entered the business world, she realized how much she missed being in a school setting and found herself a fulfilling job at West Ranch.
   With students in distance learning and unable to physically come to school, the only interaction Mrs. Blanco has is with parents, teachers, and staff. 
   "I miss seeing everyone's faces," she emphasized. "Mostly the students and everybody. I miss all the people and commotion outside and rallies."
   Although interaction is limited, she positively said, "I love it when parents call, I try to be in a good mood and try to answer all their questions. I know that this is hard for me, your parents, and for you. If I make it easier for them, then I can make that person a little bit happier."
   Mrs. Blanco's priority has always been to put a smile on someone's face every day, especially now during these challenging times for both students and parents.
   "Sometimes it's hard to have a smile when things are different, but I try to think of a way to make a person smile even if it's just one person. I want to make that one person smile even though I can't see them smile. As long as that one person smiles, I know I did something right."
   Mrs. Blanco deserves to be thanked for her dedication to West Ranch and for constantly finding ways to make someone's day. 
Q&A
Q: What are some of your hobbies?
A: I love crafting. I have a Cricut and Silhouette. I love to do paper crafts and scrapbooks. I love making birthday cards especially for all my family members. I love to walk my dogs and dress them up. I love going hiking: I love going to the top to see the views and then I'll be happy on the way home. I also sew. I learned how to sew from YouTube.
Q: What is your all time favorite book/movie?
A: My favorite books are "The Giver" and "The Child Called It."
Q: What is your favorite food?
A: My favorite holiday food is tamales. I make it with my family during Thanksgiving. Another food is chilaquiles.
Q: What is your favorite song/favorite band?
A: The Ramones. 
Mrs. Nancy Phillips
   The mental health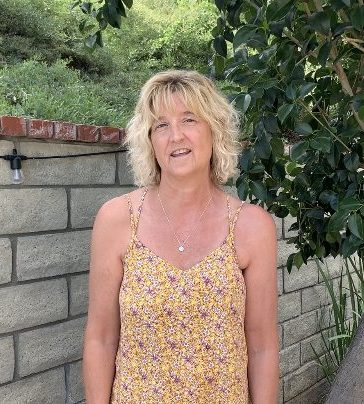 and wellness of West Ranch students is the top priority for Wildcat Wellness Center Coordinator Mrs. Nancy Phillips. As West Ranch's wellness center coordinator, Mrs. Phillips works hand in hand with the district and interns from CSUN to provide support for students through these tough times. 
   As a master's degree social worker and a licensed therapist, Mrs. Phillips has worked in the William S. Hart Union High School District for 15 years, nine of which she was a special education teacher at Rio Norte. 
   When the district decided to open up a social work department and put together a wellness initiative, she immediately "decided to apply and was fortunate enough to be part of one of the first two social workers hired in the district." 
   As West Ranch and Canyon started a pilot program to help the whole student body academically, mentally and emotionally, Mrs. Phillips was able to expand her role into working with students in a more narrow capacity. 
   Mrs. Philips expresses that her favorite part of her job is "when students come in. Before the pandemic, the bell would ring, and I could hardly wait for a student to come in. I really miss that and it was nice to have students come in and just say 'hey' or 'can I color in the back for a little bit?' in between classes."
   While activities on campus like canine therapy with dogs are paused due to the current pandemic, more events have started to be offered virtually, like yoga videos that are shared at the district level. Although the current circumstances of the pandemic are keeping students from interacting with Mrs. Phillips in-person and utilizing the center during breaks, there are still four main ways to easily access the wellness center: scheduling zoom meetings, contacting regularly through email, talking on the phone, and texting back and forth. 
   In addition to her constant support and thoughtfulness for students with emotional difficulties at West Ranch throughout the pandemic, she adds, "I just want to look students in the eye and say 'hang in there, we'll get through it!'"
   Mrs. Philips is one of the most hard working staff members on campus that puts forth her best effort each and every day in order to help Wildcats feel better. Cats, make sure to contact our amazing Wellness Center Coordinator Mrs. Phillips when in need of help and express your gratitude for her hard work! 
Q&A
Q: What are some of your hobbies?
A: I love to travel. I love to read, which I have been able to do a little bit more than when we were on campus. I go to the beach a lot and run, hike, and go outdoors. 
Q: What is your all time favorite book/movie?
A: I liked the movie "What about Bob?" 
Q: What is your favorite food?
A: I love pasta! 
Q: What is your favorite song/favorite band?
A: I really like folk music; I really like Tracy Chapman.