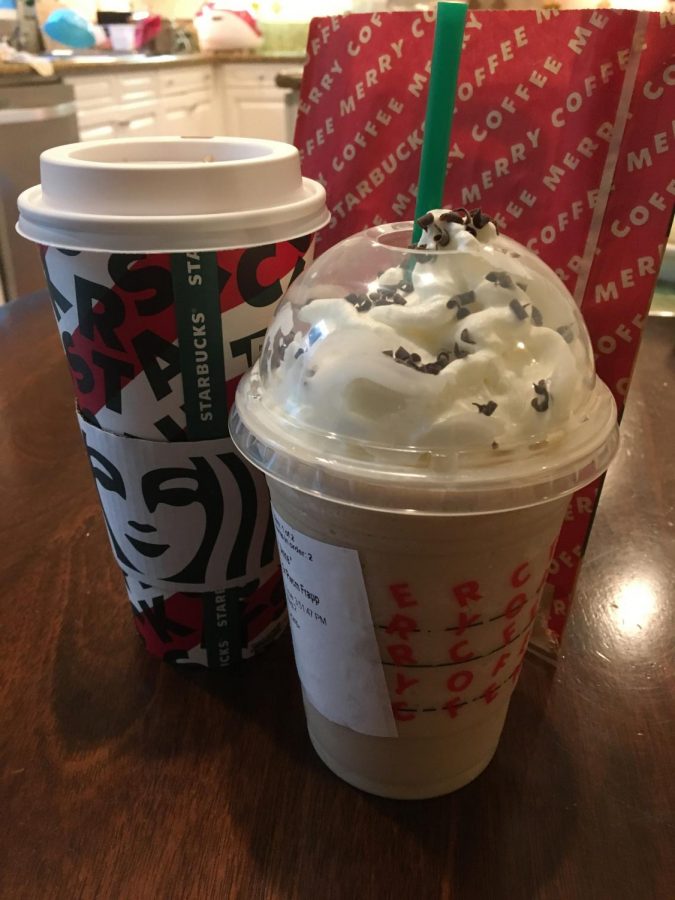 As a more spirited venture for Paw Print, I sacrificed my health to taste-test some new holiday drinks at Starbucks.
Peppermint Mocha:
Aha, the Peppermint Mocha: the most basic of holiday drinks. Who hasn't tried one of these in an attempt to be festive? For those that haven't consumed a Peppermint Mocha before, it tastes like someone brushed their teeth, tried to drink black coffee, promptly choked and had to chase it with hot chocolate in a last-ditch effort to save their taste buds. The idea's fairly simple, but coffee does not go well with mint, and Starbucks should rethink their holiday staple.
Eggnog Creme Frappuccino:
I'm not quite sure what eggnog is supposed to taste like, but one would imagine this concoction is pretty close. There's a sprinkle of what can only be assumed to be nutmeg on the top, and it is terrifying. They're demonic flakes of some spices that tingle and leave a peppery aftertaste in the mouth. Again, I've never had eggnog before, but it's exotic in the worst ways possible. Don't be fooled into thinking the Eggnog Creme Frappuccino is going to be like the safe Vanilla Bean Frappuccino because of how it looks; the taste is decidedly not vanilla. The drink tastes like a holiday store smells. Overall, worst drink ever. No one should be subjected to this abuse.
Peppermint White Chocolate Mocha Frappuccino:
Well, there is/was less disappointment here. The frosty drink has a hint of mint, and tastes like white chocolate: sweet and nothing else. The whipped cream on top is considerably less sweet than the drink itself and helps to neutralize the taste buds. For those that hate the aftertaste of dairy products, the minty aftertaste of this would be much appreciated. The mint flavor keeps the consumer from becoming too uncomfortable after drinking it, since most frappuccinos leave one with a sour taste after their consumption. This drink would be recommended for those who don't like the taste of coffee and prefer sweet beverages.
Pumpkin Spice Latte:
Honestly, the much-loved PSL is off-putting. Even Americans don't really understand why they slap the label "Pumpkin Spice" on anything ranging from coffee drinks to air fresheners. The taste was to be expected, a conventional latte with notes of cinnamon, a tryhard pumpkin flavor and an unsettling sense of conformity.
Peppermint Hot Chocolate:
Like the aforementioned Peppermint Mocha but without the repulsive combination of coffee and mint. This drink is the safest option for any consumer as the title informs one of exactly what they will get: a decently minty hot chocolate that will warm you up and make one feel ~festive~. 
Caramel Apple Spice Juice:
This drink doesn't come across as too festive for the wintertime, but instead celebrates the remnants of fall and its holidays. An unconventional idea, it instantly sparks curiosity to discover what it will taste like. The combination of caramel syrup, whipped cream and warm cinnamon apple juice is strangely comforting in this unlikely contender. It is fairly sweet but a nice contrast to the mint-obsessed drinks of earlier. A short size of this is enough to satisfy, and satisfy it will.