Dancing Queens
For most people, dancing is a phase or just a unit in PE. Outside of every little girl's dream to be a ballerina and the square dancing unit in school, few excel in the sport. But to the Park sisters, dance has become a key part of their life. Ella and Nicole Park are two remarkable members of the award-winning West Ranch Dance Team. Nicole Park is a junior and has been on the dance team since freshman year. Ella, on the other hand, is the only freshman to make the dance team this year.
Many children start dance when they're little and plan to continue the sport, but few end up following through with it.  "I guess my sister and I never stopped dancing because we just fell in love with dance and performing. I knew after I had my first recital that I loved performing and it was something I wanted to do," Ella explained.
They started dancing at the age of two, and they have been pirouette-ing and grand jeté-ing to success ever since.  "Dance instills so many life lessons," said their mom, Patty Park. "Through dance, the girls have experienced the joys of winning and the disappointments of losing. They've learned about the value of hard work, focus, teamwork, and friendships. It's a great sport and artistic outlet."
"
I guess my sister and I never stopped dancing because we just fell in love with dance and performing."
— Ella Park
Beyond their passion for dance, the Park sisters are very talented. Part of their success is due to their exposure to competition. "We go to a few competitions every year and they always turn out really well. This past season, my team won the highest award for every dance," Ella explained with a huge smile. "The competition atmosphere is really cool because there are so many other studios and dancers there, and watching them is super eye-opening."
It isn't just the competitions that boost the sisters' love for dancing. They find inspiration in the people around them who mentor them to do their best.  "I think for both me and Nicole, one of the biggest dance influences is one of our teachers, Deanna. She's such an amazing dancer and has taught us so much. Other than her, my dance team coach Tammie provides inspiration, as well as famous dancers that we see on YouTube and TV."
The two girls, though they had never danced together before high school, are very close and support each other on and off the dance floor.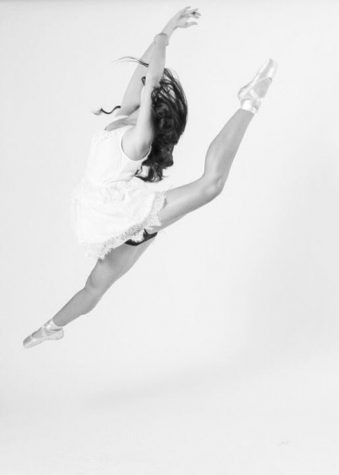 "Ella has such a flexible back!" Nicole says enthusiastically.
"Nicole is really good at legs." 
While the sisters may have different prominent skills, they share the same favorite style: contemporary, which combines different styles of dance to create an elegant and fluid performance. 
As you can see, dance is so much more than spins and jumps. While a performance wouldn't be the same without these key elements, it is important to remember all the hard work that is put into their art and passion. The Park sisters really are dancing queens.