Music Insider — Isabel's flight with Twenty One Pilots
Hang on for a minute...we're trying to find some more stories you might like.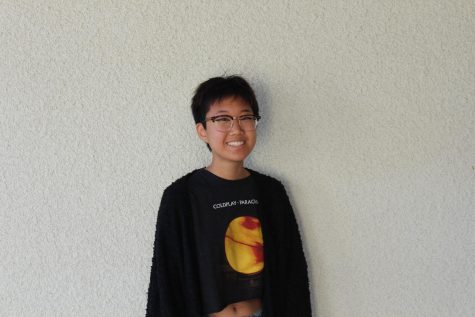 More stories from Mina Jang
In a major scale, there are only eight musical notes. Most songs use only these eight musical notes, yet when we hear the Weeknd's "The Hills" and the Beatles's "In My Life," there is no similarity that stands out between the two melodies. Like people, music is originated by the same components, but by itself, it is its own song: words and beat. Whether it be Piaf or Partridge or Perry, the music students listen to is the music they stand by. Here are some of your fellow Wildcats' responses on the tunes they listen to.
---
Isabel Zheng (freshman):
Jang: "So, who's your favorite singer/band/group that you listen to and why?"
Zheng: "I'm really into Twenty-One Pilots because I think their music and their lyrics are really poetic and relatable unlike a lot of other artists nowadays. Well, they don't talk about — they don't sing about love or romance and all that kind of stuff; they sing more about your inner emotions, and I think that's pretty cool. As people, they're really nice to their fans, and they're like really cute, little people, even though they're like thirty years old (Laughs)."
Jang: "How do you think Tyler Joseph and Josh Dun (members of Twenty-One Pilots) have helped their fans?"
Zheng: "They probably have helped a lot of people through depression, and I feel like they've saved a lot of people from committing suicide."
Jang: "Okay, so what are your favorite songs of theirs?"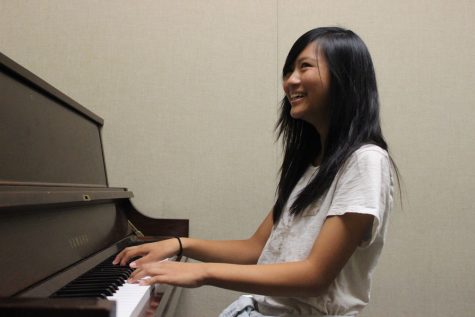 Photo by Mina Jang
Zheng: "I can't choose. This will take a long time for me to think. I'll just say one that I like from each album. From 'Blurryface,' I like 'Hometown.' From 'Vessel,' 'Ode to Sleep.' From 'Regional at Best,' I like 'Slowtown' and 'Ruby.' And from 'Self-Titled,' I like 'Addict with a Pen.' My favorite album is "Regional at Best" because it's really similar to 'Vessel,' but it's like … it's a little bit more electric, and I like that kind of edge."
Jang: "If you met Twenty-One Pilots, what would you say to them?"
Zheng: "First of all, I would tell them, 'Thank you,' for like starting their music and making stuff. And then I would ask them what their tattoos mean because they say they'll only tell you in person, and I sort of really want to know."
Jang: "Speaking of music, you're in band. Why did you want to be in band?"
Zheng: "I did percussion because I sort of felt like the violin was too soft, and I wanted something really loud and powerful. Music is like … there are many different ways you can express yourself, and music is really unique, and it's through different melodies and notes. That's different from just talking or writing and all those other things."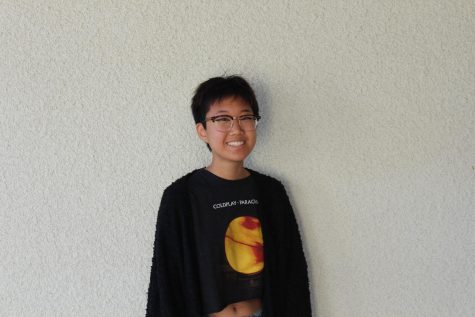 Mina Jang, Editor in Chief
Mina (no middle name) Jang is in her last year of West Ranch. She loves to write about people and the world around her. Every Thursday, you will find her...