New Web Filters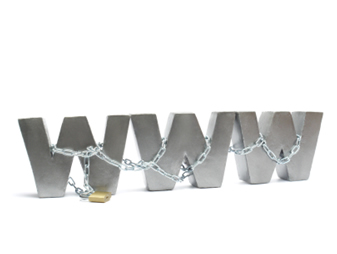 Recently, the William S. Hart district has been working to take steps into more advanced technology. All schools in the district have changed to new web filters this school year. A web filter is a program that blocks students from going on to certain websites that are not appropriate for on campus use. This includes social networks and gaming websites. The district has changed from a product called SmartFilter to a product called M86.
"The new filters are a result of a compatibility issue with plans for new Wi-Fi in the future," said Mr. Doggett, our very own technology coordinator. "We've changed our internet provider from a 9 megabit AT & T service to a 100 megabit Time Warner service."
This is a very big change for our district's schools. Because of this change, we can expect faster internet connections on campus.
"Higher megabit means a bigger pipeline for data use on our campus," clarified Mr. McBride, our computer network technician.
Most private home connections are 1.5 megabits. However, because we have more than 600 computers connected to one service, there must be more megabits.
"The main reason for all the change was we did not want 600 computers running on a 9 megabit service. This caused many connection problems in previous years," explained Mr. McBride. "Now that we have a 100 megabit connection, our network will run smoother."
Our school is also in the process of replacing the older computers with newer ones.
The district is providing funds for these new computers and hopes to revamp schools with these necessary tools.
Mr. Doggett went into detail, "Technology is shifting from the basics to innovations and ways that we can use these on a daily basis. Personal technology has improved a lot through things like smartphones and tablets."
The new advancements in our technology are much anticipated by students all over campus.