Artist visits the Ranch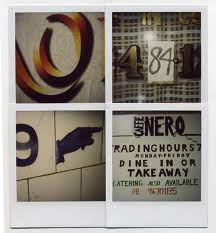 Ed Fella, a legendary graphic artist, visited the Ranch on Oct. 30. He gave a presentation in the theater to students that were taking fine art classes. He showed his wonderful works on a slide show as the presentation went on. Fella explained how he got to where he is now.
"I decided to do art because I didn't do too well in prep school," says Fella. "My dad sent me to trade school, and I discovered that I had a talent."
Fella started at the age of eighteen, and eventually worked for 30 years as a commercial artist. He made flyers and commercials for many companies such as Chevrolet. He got involved with photography when he made a cross country road trip from his hometown, Detroit. With the cool photos, Fella made a book of collages that are available at bookstores.
Many students were motivated by Fella's story and want to follow a set of footsteps similar to his.
"True art influences everyone because it makes them nuts," Fella said as he chuckled. "It provokes you, or twists you. I should evoke something in you."