The dangers of drinking Monster
Hang on for a minute...we're trying to find some more stories you might like.
Monster Energy Drinks are a highly caffeinated beverage made for teens and young adults. Recently, the Food and Drug Administration (FDA) have investigated five deaths and one nonfatal heart attack linked to this drink.
Last week in Riverside, California, parents of 14-year-old Anais Fournier, who died after drinking Monster, filed a death suit. She consumed two 24 ounce Monsters in 24 hours and died of cardiac arrhythmia due to caffeine toxicity. Parents said that Monster failed to inform customers about the high caffeine concentration. However, Monster states they label cans with, "Not recommended for children and people who are sensitive to caffeine."
"Over the past 16 years Monster has sold more than 8 billion energy drinks, which have been safely consumed worldwide. Monster does not believe that its beverages are in any way responsible for the death of Ms. Fournier. Monster is unaware of any fatality anywhere that has been caused by its drinks," said outside spokesman for Monster, Evan Pondel.
These reports, however, are not proof of the deaths, but show problems with this highly caffeinated drink. A 24 ounce can contains seven times more caffeine than a 12 ounce can of Cola. Monster not only contains a large amount of caffeine, but also taurine and guarana, a caffeine-containing plant. The recommended amount of caffeine for children is 100 milliliters; adults should have no more than 400 milliliters. One 24 ounce Monster drink contains 240 milliliters of caffeine. Caffeine in most energy drinks ranges from 160 milliliters to 500 milliliters a serving. Although the FDA makes caffeine limit in sodas 0.02 percent, there is no limit to energy drinks because they do not consider themselves as a regulated food product.
Energy drinks have continuously put many people at a health risk. Last year, the Drug Abuse Warning Network said 70 percent of Emergency Room visits involving energy drinks have consisted of teens ages 12 to 17.
Caffeine side effects include panic attacks, addiction, dehydration, and emotional fatigue. High levels of consumption may lead to caffeine toxicity, the cause of death for Ms. Fournier.
About the Writer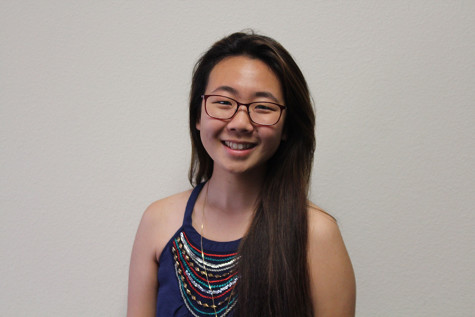 Candace Ro, News Editor
I am a lover of writing. I also like art, but I think I convey my thoughts and ideas better through writing. I look pretty typical on the outside, but...