Kansas City Fire
Hang on for a minute...we're trying to find some more stories you might like.
On Feb. 19 a massive fire broke out in Kansas City, Missouri, leaving a trail of ashes and rubble.
It was 6 p.m. at the popular JJ's Restaurant, when a major explosion ripped off the roof of the restaurant. At least 15 were injured and one killed in the blast. Just an hour before, an employee of a subcontractor (Heartland Midwest) accidentally hit a 2-inch gas line with a boring machine. The company immediately called 911 to report the accident. According to Rob Hack, chief operating officer of Missouri Gas Energy, authorities are unaware of what ignited the gas leak. Three employees of the Missouri Gas Energy Company (MGE) were also hospitalized after attempting to fix the leakage.
The odor of gas caused JJ's Restaurant to close earlier than usual that night, but hostess Deidre Estes and other employees were not aware of the danger they were in.
"Boom! And everything was black," Estes told CNN affiliate KCTV. "I thought I was going to die. Honestly, I thought I was trapped in there… I saw the flames, and I was scared I was going to burn up."
Mayor Sly James told reporters that the fire department responded to the report of an odor, but left the scene when the utility company said they had everything under control. Fire Chief Paul Berardi said that the gas sent flames a few stories high into the night sky and more than 100 firefighters responded.
Dr. Leonardo Lozada, a chief physician at St. Luke's Health Systems, heard the explosion a block away and said," It was pretty loud. I just heard it; it wasn't that traumatic."
At the time for the blast, the restaurant owner, James Frantze, was in Oklahoma. He simply put this message on JJ's Restaurant Facebook page:
"Please keep our friends and families in your hearts and prayers. At this time we are still trying to assess the situation and make sure our coworkers and customers are safe."
About the Writer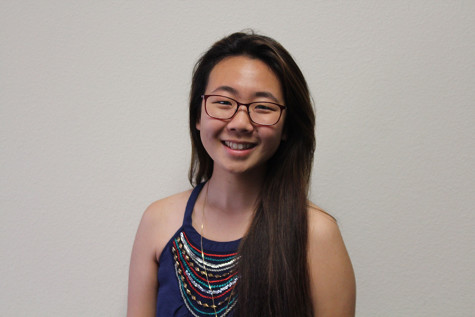 Candace Ro, News Editor
I am a lover of writing. I also like art, but I think I convey my thoughts and ideas better through writing. I look pretty typical on the outside, but...