West Ranch LiNK Club
Hang on for a minute...we're trying to find some more stories you might like.
No freedom of speech, no religious freedom, no freedom of movement, five prison camps, chronic food shortages, public execution- these are some of the few struggles that North Koreans face daily. Like other clubs at West Ranch, Liberty in North Korea (LiNK) club is also making a difference in the world.
LiNK  is an organization in North America devoted to the North Korean human rights and humanitarian crises.
Their mission statement is:  "Redefining North Korea by focusing on the people while rescuing and providing resettlement support to North Korea refugees and pursuing an end to the North Korea crisis."
The LiNK officers were touched by the mission statement and decided to make a club and support the cause.
"Living in America, we don't always realize how many rights we have. Our goal is to help North Koreans and raise awareness for their need of help. It's incredible how many lives the National LiNK Organization saves," said Treasurer of LiNK, Sharon Carl.
Although America is far from North Korea, the LiNK organization makes a way to aid them. The LiNK club at West Ranch is planning to have donations, fundraisers, and recycling drives to raise money. The money will be sent to the organization to help provide protection and aid to North Korean refugees hiding in China so they are one step closer to reaching freedom.
"The thing is, the people living in North Korea hardly know that an outside world even exists. America, as a free nation, has its duty to impact North Korea and assist the oppressed in gaining their equal rights," said Jonathan K. Kim, co-president of the LiNK club. "We, as individuals, as Americans, can change this image of oppression to one of equality and justice. We have to work little by little to make a profound effect."
The club aims to work hard and reach their goal of 2,500 dollars this semester. This is sufficient enough to help and save one person's life. The national organization has so far saved 129 North Koreans, who are now free and resettled in another country such as China or South Korea.
The LiNK club meets every other Monday in Mrs. Riva's room, 542.
"Please come to LiNK and help save a life!" said LiNK's public relation officer, Sydney Chang.
About the Writer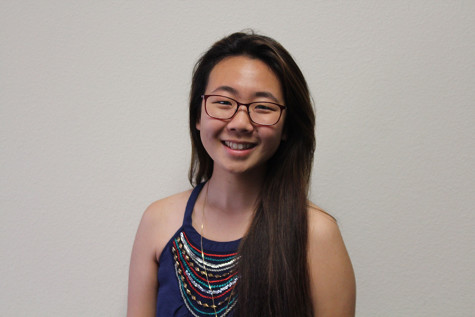 Candace Ro, News Editor
I am a lover of writing. I also like art, but I think I convey my thoughts and ideas better through writing. I look pretty typical on the outside, but...