YouTube Space
Hang on for a minute...we're trying to find some more stories you might like.
According to Wikipedia, YouTube is a "video-sharing website, created by three former PayPal employees in February 2005, on which users can upload, view and share videos." Tens of millions of people have made YouTube channels, but what equipment do they use to film, how do they edit, and where do they film? Most creators make videos at home, with a laptop, or whatever they can find. However, some YouTubers go to the extreme and film professionally.
YouTube Space is a production facility in Los Angeles, California; it was created specifically to provide space and information for YouTube video creators. This 41,000 square foot digital production facility is believed to be one of the largest in Southern California, devoted purely to produce content distributed online. It allows members of the YouTube Partner Program to use special screen rooms, various stages, and the latest technology.
"I feel like the creator space is an important thing because YouTube is about creators as well as the occasional viral video. The thing about the creator space is that it's a space for actual people doing actual YouTube videos that are well-produced and actually cared about. It's just a place for YouTubers to utilize equipment and put out better quality videos," said freshman, Amanda Galemmo.
The YouTube Partner Program is only for those eligible and meets the criteria to become a partner. This program offers dozens of programs to improve skills, build audience, and earn money. Some members of the program earn money fro relevant ads.
"Everything about this facility is about putting creators in settings that they may not have been in before," said Liam Collins, head of the YouTube Space to the Los Angeles Times. "The facility is all about being more ambitious with your content, and this is a place where you can see the possibilities."
It also offers workshops and collaboration with other video makers to create the best video possible.
"What we've learned over the last couple of years is the act of bringing creators together causes good thing to happen," said Tom Pickett, vice president of global content operations for YouTube. "They cross-promote each other, they teach each other, they crew for each other. There really is this community element to being YouTube creators. In a few markets, we want to see if we can help facilitate that."
As YouTube's popularity grows with over one billion users a month, it certainly brings a "community element" to the social media website. YouTube Space is also established in London and Tokyo. A YouTube Space will soon be established in New York City.
About the Writer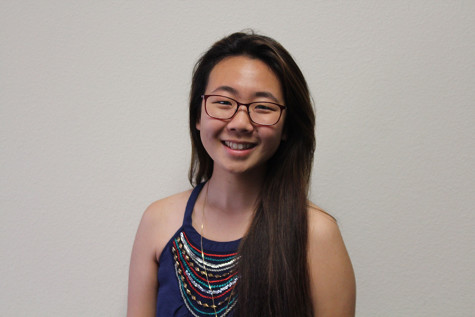 Candace Ro, News Editor
I am a lover of writing. I also like art, but I think I convey my thoughts and ideas better through writing. I look pretty typical on the outside, but...