Ten Year Mystery: Three Ohio Women Found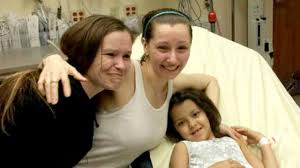 Hang on for a minute...we're trying to find some more stories you might like.
On May 6 in Cleveland, Ohio, three women; Amanda Berry, Gina DeJesus and Michelle Knight have been found after being kidnapped a decade ago.
Police were alerted as soon as Berry called 911.
"Help me. I'm Amanda Berry," she told a 911 dispatcher. "I've been kidnapped and I've been missing for 10 years and I'm, I'm here, I'm free now."
Suspect, Ariel Castro, was a former school bus driver in the area. He was described as a friendly man who befriended area children and gave no hint of what was happening behind the locked doors of his Seymour Avenue house, his neighbors told CNN.
"If a kid didn't have a father, they would look up to him. There was no flaw," said Juan Perez, 27, who lives two doors down from the house from where the three abducted women escaped on Monday. "I guess he had a great mask to cover a monster."
Officials said at a nationally televised news conference that Castro, 52, and his brothers Pedro, 54, and Onil, 50, have been arrested in connection with the abductions, but have not yet been formally charged. As of Wednesday, CNN reported that ropes and chains were discovered in the house to restrain the women.
A neighbor, Charles Ramsey, told WEWS-TV he heard screaming Monday and saw Berry, whom he didn't recognize, at a bent door with a small opening. He said she was trying desperately to get outside and pleaded for help to reach police.
"I heard screaming," he said. "I'm eating my McDonald's. I come outside. I see this girl going nuts trying to get out of a house."
Police have visited Castro's house in previous years. In March 2000, police responded to a call from Ariel Castro who reported a fight in the street. In January 2004, Cleveland police went to the Seymour Avenue address in response to an investigation by Children and Family Services. Castro had left a child on the school bus when he returned to the depot, Flask said. Police visited the house, knocked on the door but there was no answer. Police eventually determined there was no criminal intention in leaving the child on the bus.
Julio Castro, the uncle of the three men arrested has owned a corner store down the street for 44 years. He even had photos of the missing girls up in his store for years. He said he was "stunned" to hear the allegations about one of his favorite nephews, Ariel.
On Monday, "someone told me there was a commotion – that they had found Gina DeJesus," said Julion Castro on Tuesday. "I ran over there, happy, only to find they were taking the people out of my nephew's house."
Police said Knight disappeared in 2002 at age 20 and is 32 now. Berry, now 27, disappeared at age 16 on April 21, 2003, when she called her sister to say she was getting a ride home from her job at a Burger King. About a year later, DeJesus vanished at age 14 on her way home from school. They were found just a few miles from where they disappeared.
Currently all three women are in good health condition and reunited with their families. A six-year-old girl believed to be Berry's daughter was also found in the home, police Deputy Chief Ed Tomba said. He would not say who the father was.
"Prayers have finally been answered. The nightmare is over," said Stephen Anthony, head of the FBI in Cleveland. "These three young ladies have provided us with the ultimate definition of survival and perseverance. The healing can now begin." He added: "Words can't describe the emotions being felt by all. Yes, law enforcement professionals do cry."
As of Wednesday, Castro is in prison and has been charged for four counts of kidnapping and three counts of rape.
About the Writer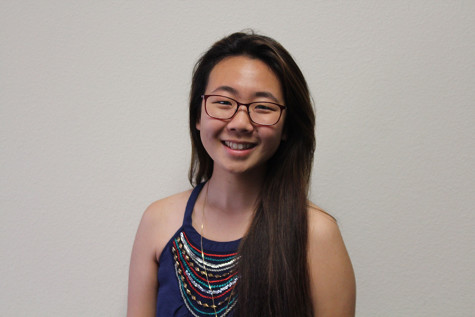 Candace Ro, News Editor
I am a lover of writing. I also like art, but I think I convey my thoughts and ideas better through writing. I look pretty typical on the outside, but...