Microsoft Partnerships with Nokia
Hang on for a minute...we're trying to find some more stories you might like.
Microsoft has been allies with Nokia in the smartphone business, and recently took the next step and bought the company and its 32,000 employees. Microsoft purchased all of Nokia for an estimated 7.17 billion dollars on Sept. 2.
Both the software and cellular phone companies hope that this partnership will give them an advantage in the smartphone business. According to the International Data Corporation (IDC), 31 million iPhones and 187 million Androids were shipped out, while only 8.7 million Windows phones were being sold.
"Now is the time to build on this momentum and accelerate our share and profits in phones," Microsoft CEO Steve Ballmer said in an email to the public according to ABC news. "Clearly, greater success with phones will strengthen the overall opportunity for us and our partners to deliver on our strategy to create a family of devices and services for individuals and businesses that empower people around the globe at home, at work and on the go, for the activities they value most."
Nokia CEO Stephen Elop originally worked at Microsoft, but left to lead the device team of Nokia in 2010.
"We have some of the best products in the industry, but we need more combined muscle to truly breakthrough with consumers," Elop said at a news conference Tuesday morning at Nokia's headquarters in Finland. He continued, "With this transaction we can accelerate our current movement and gain a stronger financial backing to be more successful in the mobile market."
Nokia's shares were up to 50 percent last week according to USA Today. However, Microsoft shares were down by 3 percent.
"Well, I wish I knew ahead of time as then I would have bought Nokia stock. In the long run, buyout of Nokia for Microsoft should help their stock price improve," said Stock Market Club advisor, Mrs. Cox. "I believe Microsoft knows they need to start doing something with their company to remain competitive.  They rely too heavily on software and need to start capitalizing on new of trends of mobile devices (Nokia), and cloud technology."
Microsoft CEO Steve Ballmer announced his retirement recently.  He believes that Microsoft should be focused more on creating hardware than making other companies be responsible for equipment that run on Microsoft.
"For us to really fulfill the vision of what we can do for our customers, we have evolved our thinking," Ballmer told the Wall Street Journal.
Students are not very surprised by this new partnership and question whether the action was a good idea.
"Microsoft buying Nokia seems like a questionable action, but is interesting that an older and well known company is branching out and getting involved with Nokia," said senior Jordan Jeong. "I certainly had no idea about Microsoft buying Nokia, but I guess it wasn't too much of a surprise that these two well-known companies have combined."
Others think that this partnership will be beneficial and help with the competition against Apple and other companies.
"I'm not surprised that they decided to do this. I think it will help them in the competition against Apple," said sophomore Joel Martin.
Currently, Microsoft continues to sell software and cellular phones made by Nokia.
Although it's too early to determine new products, Elop said the partnership will help "increase share through faster innovation and better products and unified branding and marketing."
The company will announce new products in the near future.
About the Contributors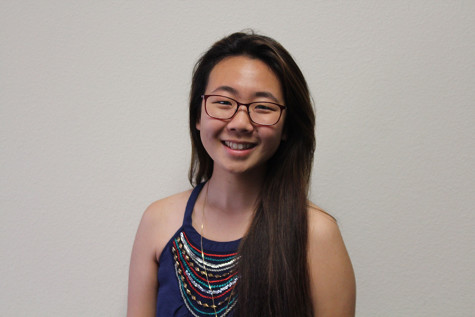 Candace Ro, News Editor
I am a lover of writing. I also like art, but I think I convey my thoughts and ideas better through writing. I look pretty typical on the outside, but...