WRHS HEaT Club
Hang on for a minute...we're trying to find some more stories you might like.
The beginning of school brings new classes, students, and clubs. One of the many new clubs is WRHS HEaT.
On Sept. 17, students visited the new club in room 536. HEaT stands for Help Environment as a Team and is motivated by the motto, "Cool down the Earth and heat up our spirit!" The club was made not only to discuss environmental issues, but to also provide an opportunity to take action within the community.
"As a club, we would like to promote participation and create awareness in environmental preservation and protection," said sophomore HEaT president, Ashley Ku. "We should take care of Earth because it's the only home we have, which gives us food, water, and a place to live life. Your small acts such as reducing, reusing, and recycling do matter."
The meeting started off with a presentation that informed members on what the club is and provided environmental facts. Most members were completely unaware of these facts such as, 'a plastic bag takes 100 years to decompose versus a paper bag that takes 10 years to decompose.
"I believe that in information and education is power; it has the power to change the way of viewing concerns," said HEaT advisor and English teacher, Sheila O'Dwyer. She continued, "This club is like an open forum, where students can come and address environmental issues so that the club as a whole can help and work together to make solutions. We are trying to make school more involved in recycling and using reusable material."
Fundraisers and events were also briefly discussed in the meeting. The main goal of the club is to try and find ways for our school to be involved in recycling and reusing materials. The club enthusiastically passed out flyers to raise environmental awareness at Club Rush Day.
"We look forward to events such as campus beautification, and fundraisers to support environmental charities," said Ku.
Club members are also excited in sharing this great cause with others in the community.
"I really enjoy this club because I get to have fun and work together with peers to support a great cause. I'm excited to recruit some more people on Club Rush Day," said club member, sophomore Alexis Lee.
Although the club is new, HEaT is determined, motivated, and ready to take action in school. Their next meeting will take place on Oct. 17 in room 536. So come and join to support the earth, raise environmental awareness, and educate others about our planet!
About the Contributor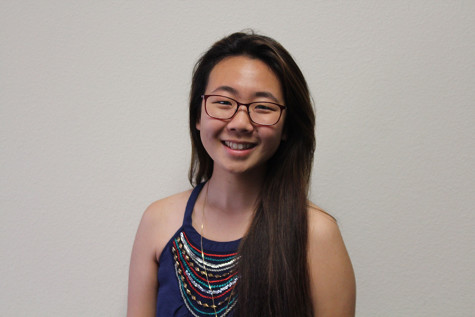 Candace Ro, News Editor
I am a lover of writing. I also like art, but I think I convey my thoughts and ideas better through writing. I look pretty typical on the outside, but...