China Launches Moon Rover Mission
Hang on for a minute...we're trying to find some more stories you might like.
On Monday, Dec. 2, China began to gain traction in the race to space with the nation's launch of their first lunar probe. The Chang'e-3 took off from a Long March 3B rocket in the Sichuan province located in southwest China and is expected to land on the moon's surface in mid-December. If all goes as planned, China will join the United States and the Soviet Union as only the third nation to soft-land on the moon.
Chang'e-3 will be able to survey the landscape first and then determine the safest spot to land. Researchers have their eye on an impact crater named Sinus Iridum, or Bay of Rainbows, as a likely destination. In 2010, China's previous lunar mission captured images of the crater while scouting potential landing sites for the 2013 probe.
On landing, the spacecraft will release Jade Rabbit (called Yutu in Chinese), a six-wheeled lunar rover equipped with four cameras and two mechanical legs that can dig up soil samples. A public poll determined the the solar-powered robot's name, which comes from the white pet rabbit of the Chinese moon goddess Chang'e. The rover will roam the moon's surface for at least three months, which could cause concerns for the United States own space efforts.
NASA scientists are currently studying the moon's dust environment and Chang'e-3's descent is likely to create a disruptive plume on the moon's surface that could skew the results of research. NASA's Lunar Atmosphere and Dust Environment Explorer (LADEE) is not completely at a loss though. According to Jeff Plescia, chair of NASA's Lunar Exploration Analysis Group, the LADEE has potential to measure dust that might be lofted above the lunar surface by the big nozzle of the Chinese lander. Actually using the landing to their advantage, "LADEE will be able to observe how the propellant becomes distributed into the lunar exosphere and then how it is later removed," he told SPACE, a space news site.
Though it is possible that Chang'e 3 could severely compromise the LADEE mission of establishing a baseline evaluation of the moon's exosphere, communication and cooperation will be key in creating success for both efforts. NASA researchers are not allowed to communicate with their Chinese counterparts, so it all comes down to political influence. If Chang'e and LADEE end up being able to work together in the investigation of the moon it could create greater scientific discovery than could have been achieved alone.
About the Contributors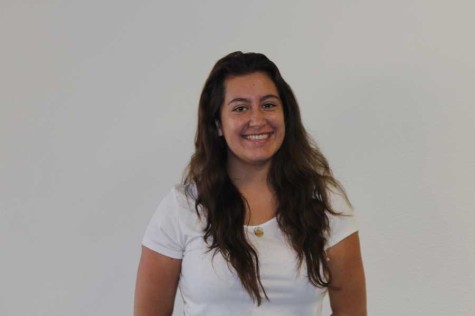 Sierra Soto, Staff Writer
Hi, my name is Sierra Soto and I'm a senior here at West Ranch. I moved here from Colorado last year and no, I don't ski or snowboard. But I do love...