StatFuse.com, The Essential Tool for Seniors

It's senior year, the final stretch, and for many students it's that time to start taking action towards the college education we've been discussing the past four years. For all you regular decision applicants, many schools' deadlines fall on or before Jan. 1, and you can finally get those applications you've been stressing over off your hands.
The process of applying to colleges can be intimidating, but a little extra help from the website StatFuse can make for a smoother transition. The site is helpful when making major decisions, like debating how many applications to fill out, and gives students insight into the biggest question of all– whether or not you'll be accepted.
StatFuse calculates your chances of acceptance and gives an analysis on your application that gives students the opportunity to better those percentages. The site can also help students find scholarships and textbooks, keep track of applications, provide tips for getting into colleges, and even give virtual campus tours. All students have to do is answer a few basic questions into the StatFuse "chanculator", which will collect your academic and personal info and then match it up to your dream school's standards to gives you your likelihood of being accepted instantly.
It sounds a little too good to be true. A free website can't do all of that, right? Unlike similar technology, the chanculator takes data directly from each university's admission board so students are seeing what that school in particular wants, not a general assessment. The simple aggregator used is designed and developed to gather this data, which is plugged into an algorithm that provides students with reliable and accurate results.
Beyond the chanculator's acceptance percentage, StatFuse also helps students better their applications with a new system of in-depth analysis of their college applications. This new feature gives essential feedback, insights and steps you can take to raise your chances between now and when you click the submit button. The strengths, weaknesses and analyses of every aspect of your applications is based on both you and the specific school you're looking at, so it's all tailored to you.
For example, you may learn that you'll need to increase your GPA for UCLA, up your SAT scores for Penn State, or get a couple more recommendations in order to get into Harvard. It all depends on what you have and what the university wants. This technology essentially acts as a college counselor or private college coach when you need it most.
All you have to do is sign up, start calculating, and see how you can improve!
About the Contributor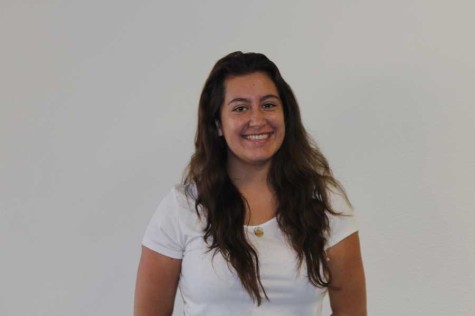 Sierra Soto, Staff Writer
Hi, my name is Sierra Soto and I'm a senior here at West Ranch. I moved here from Colorado last year and no, I don't ski or snowboard. But I do love...