One of the Coldest Winters of the Century
Hang on for a minute...we're trying to find some more stories you might like.
According to the National Weather Service's Storm Prediction Center,  Jan. 6 has been ranked as the 40th coldest day since 1900, by a record-breaking national temperature average of 17.9 degrees. Many major cities such as Atlanta, Indianapolis, and Madison were affected with cold temperatures, gusty winds, and endless snow; most of the Midwest had averaged temperatures of 40 to 60 below zero degrees.
"The often climate change is due to greenhouse gases. These gases cause for uncontrollable weather such as freezing cold or hot temperatures," said Earth Science and Astrology teacher, Christine Hirst, "I can see more of these weather patterns to continue."
Although the deep freeze did not last very long in many states, the weather continued to be relatively low. The freezing cold air came into and left most locations within a 36-hour span, therefore making it difficult to break historic long-term temperatures, such as the week-long one degree streak in 2004 in New York City, New York. About 1,100 people in New York, New Jersey, Pennsylvania, and New England experienced power and plumbing outages due to frozen pipes and knocked over electric posts.
The freezing weather also postponed school dates in many states of the Midwest.
"I have made this decision to protect all our children from the dangerously cold temperatures," Minnesota Governor Mark Dayton told CNN.
While Americans in the Midwest began the New Year bundled up in layers of clothing trying not to step out into the chilly winds, Californians gladly stepped outside in thin sweatshirts to enjoy the cool weather accompanied by the sun. California continued to have average temperatures ranging from 40 to 60 degrees that same Monday; a complete opposite of the below freezing temperatures on the other side of the country.
California residents were confused about the weather, and were limited to what activities were able to be enjoyed over the winter break.
"On one hand I got to go swimming because it was hot, but I missed out on doing things such as skiing because it didn't snow that much in places like Mammoth," said senior Brianna Yoon.
Temperatures in the Midwest will continuously stay low for the rest of the month, while California will keep up with its dry warm weather.
About the Contributors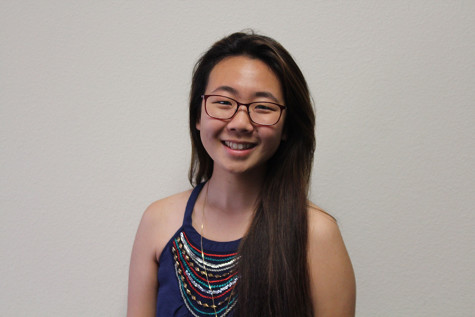 Candace Ro, News Editor
I am a lover of writing. I also like art, but I think I convey my thoughts and ideas better through writing. I look pretty typical on the outside, but...