2014: The Year of Marijuana Legalization
On New Year's Day, government-licensed recreational marijuana shops opened in Colorado, the first place in the world — including Amsterdam — that has gone as far as Colorado to legalize and regulate sales "from seed to sale." Later this year, marijuana retailers will open in the state of Washington. As the public's attitude shifts away from prohibition, these two states will serve as test cases for full-on legalization. After nearly a month in action, here's where the state stands and what to expect in these early stages of experimentation as they take effect in both Colorado and Washington.
UNDER-AGE SMOKING
Roughly 36 percent of 12th graders reported having used marijuana in 2013, according to data collected by Monitoring the Future Study funded by the National Institute of Drug Abuse. While marijuana is legalized, it is only to be sold to adults 21 and over for whatever purpose they so choose. However, in coming months it will be important to see whether youth usage rates in Colorado and Washington rise in comparison to those in other states.
"People sell in schools more now that adults can get it on their own," said Brooklyn Rivera, a 16-year-old Colorado resident. "It's not uncommon for people to offer you a joint, the same way they would if they were to ask you if you want a cigarette or a beer."
MARKETING
Washington banned marijuana ads near schools, libraries and playgrounds. In Colorado, marijuana vendors may run ads in print media only if there is "reliable evidence" that no more than 30 percent of the readership is under 21. But these policies may not be sufficient to satisfy the Justice Department, which said that it might step in if it sees marijuana "marketed in a manner to appeal to minors." The Justice Department may not look kindly on the infused sweets, like cannabis gummy bears and brownies, that seem to already be a big hit in store sales.
ALCOHOL CONSUMPTION
A big question is whether the widespread availability of marijuana will lead to decreased alcohol consumption, which The Journal of Policy Analysis and Management suggests might happen. Heavy drinking is more harmful than heavy pot smoking, and a heavier burden on society. But if the use of one substance encourages use of the other, the consequences are fatal for road safety. It is more dangerous to drive after combining marijuana and alcohol than after using either alone.
MARIJUANA AND MINORS
Quite possibly the most tender subject in the marijuana legalization debate is the cause and effect for children younger than those who choose to smoke, like teenagers. Already there have been reports of a two-year-old girl testing positive for THC (the mind-altering ingredient found in Cannabis) after she ate a pot cookie on the ground outside of her apartment. On the opposite end of the spectrum, a three year old is in the spotlight of the medical marijuana battle as his treatment against lymphocytic leukemia now consists of a pill of marijuana.The THC helps ease the pain and CBD, the medical benefit, is used as an anti-inflammatory and anti-tumor supplement. In combination with the chemotherapy he's back in remission, and the cannabis will keep him there. How will these states be able to monitor the line between reckless and necessary activity?
"It's ultimately up to the responsibility of the people. Kids will always get hurt by the adult things around them if parents don't pay attention." commented Katie Patrick, a student at Red Rocks Community College.
THE BOTTOM LINE
For the first time, a clear majority of Americans (58 percent) say the drug should be legalized according to a recent Gallup poll. Compared to 1969 when only 12 percent favored legalization, it's no surprise that the long path toward majority acceptance isn't anything new. Marijuana legalization is a fight that's been around as long as Willie Nelson and it's likely that this momentum will spur further legalization efforts across the United States. The financial benefits to states through taxing and regulation continue to weigh on a scale against the detractors such as enforcement and substance abuse. It is obvious that the drug and the issues surrounding it will remain elevated in the public eye for the foreseeable future.
About the Contributor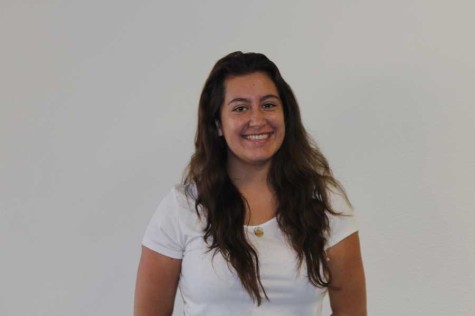 Sierra Soto, Staff Writer
Hi, my name is Sierra Soto and I'm a senior here at West Ranch. I moved here from Colorado last year and no, I don't ski or snowboard. But I do love...