Justin Bieber arrested for DUI and more
Hang on for a minute...we're trying to find some more stories you might like.
"What the f*** did I do? Why did you stop me?" Justin Bieber asked the police officer who pulled him over just after 4 a.m, according to CNN. Bieber was described to have a flushed face, bloodshot eyes, and the scent of alcohol coming from his yellow Lamborghini.
"I ain't got no f***ing weapons," Bieber said as he resisted the officer's instructions. "Why do you have to search me? What the f*** is this about?"
Bieber, 19, was arrested on Jan. 23 for a multitude of crimes such as non-violently resisting arrest, driving with an expired license, and driving under the influence of marijuana, prescription pills and alcohol.
"At first, he was a little belligerent, using some choice words questioning why he was being stopped and why the officer was even questioning him," said Miami Beach Police Chief Raymond Martinez.
Soon after the incident Bieber was escorted by officers to the Miami County jail, where he stood before a judge who set a standard $2,500 bond. Bieber smiled happily in his mug shots and at around 1 p.m. he was released from court. He waved to his fans during his grand exit.
A Miami Beach officer witnessed Bieber racing against a red Ferrari at 60 mph in a 30 mph residential zone. Bieber was arrested shortly after he admitted to "smoking marijuana and [consuming] some prescription medication," resisting the officers' instructions, and failing a sobriety test.
The red Ferrari driver was identified to be 19-year-old Def Jam recording artist Khalil Sharieff, who was also arrested on a drunken driving charge, police said.
This incident is one of many in Bieber's past criminal records. Since the pop star turned 19 years old in March, which he called his "worst birthday" on Twitter, he has been suspected of and committed multiple crimes. The most recent case, besides Bieber's DUI arrest, was on Jan. 14 and is still being investigated. Los Angeles County Sheriff's Department executed a search warrant at Bieber's home for an investigation into vandalism at his neighbor's house. He was also suspected of graffiti in Brazil, attack on a photographer, and losing his pet monkey in Germany.
"I wasn't really surprised because this sort of thing happens to many child stars. I don't think that [Bieber] should be treated any differently than a non-celebrity when getting punished for breaking the law," said sophomore Lauren Spector.
Fox News requested a comment from Bieber and his mother, Pattie Mallette; however, they declined.
About the Writer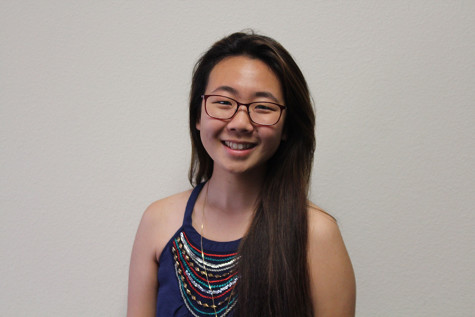 Candace Ro, News Editor
I am a lover of writing. I also like art, but I think I convey my thoughts and ideas better through writing. I look pretty typical on the outside, but...