ASB Elections Reveal Next Year's Officers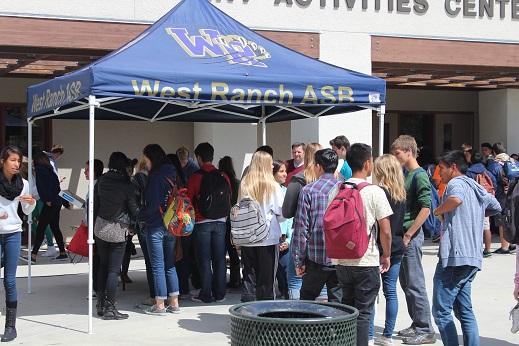 The votes are in! With the close of the school year just around the corner, ASB held elections to determine the presidents, vice presidents, secretaries, and treasurers for next year's seniors, juniors, and sophomores. During the week before the elections, candidates decorated the campus with posters and signs. Although there were many honorable candidates running, in the end, only one person could win for each position. Wildcats, here are your officers for next year:
Senior Class:
President: Jacob Shalkevich
Vice President: Jack Pearson
Secretary: Julia Lynch
Treasurer: Josh Thompson
Junior Class:
President: Claudia Lee
Vice President: Taylor Zimmerman
Secretary: Jake Hettinger
Treasurer: Sam Hassenzadeh
Sophomore Class:
President: Kailey Clark
Vice President: Carson Bartholomew
Secretary: Carolyne Kim
Treasurer: Jacob Cuevas
These officers have big plans in mind for next year, and look forward to doing all they can to leave a positive pawprint at West Ranch.
"I really look forward to planning senior activities including grad night, senior sunrise, and senior sunset," said Jacob Shalkevich, next year's senior class president. "I want to use these events to make the whole senior class a lot closer."
Shalkevich is thrilled to be given an opportunity to really make a difference for all West Ranch students during his final year in ASB.
Like Shalkevich, the junior class president, Claudia Lee, is hoping to use her powers to plan fundraisers and bonding activities for the junior class.
"I'm especially looking forward to planning prom for the seniors," said Lee. "I absolutely love to plan and I won't rest until its perfect."
The new school year will be here before you know it, and the new officers are ready to take over and lead Wildcats to new heights.