Across America for Wounded Heroes
It's a cross country adventure for the ages: on April 26, one man will start up his John Deere and begin to trek America.
His mission is to raise one million dollars for the Wounded Warriors Project, an organization dedicated to supporting injured service members. The journey will not only raise funds for this important cause, but is also dedicated to bringing recognition to the troops that serve and protect the United States.
The man piloting the tractor is C. Ivan Stoltzfus, an auctioneer and real estate broker who is expected to spend three months on the trip. He quit his job for this next event, but fear not, he is no amateur. Stoltzfus is a retired farmer who grew up with John Deere tractors. This will serve him well as his sole companion, lovingly dubbed Johnabilt, is a 1948 John Deere Model A. Not only has it been restored and brought up to code for the trip, but it has also been retrofitted with a 1984 Peterbilt model 359 cab. Attached to the back of the tractor will be a '24 camper where Stoltzfus will sleep. The entire ensemble of Johnabilt has a unique look that will certainly attract attention when crossing the states.
You know, as if a man driving a tractor across the states doesn't grab enough attention.
Yet the Pennsylvania Department of Transportation (PennDOT) nearly halted the entire journey, making it impossible for Stoltzfus to make it through his home state. The strict requirements of the special event pass needed to drive across the state put the campaign on hold. However, through the petition of supporters and the help of Representative Gordon Denlinger, the trip was approved by PennDOT even without a special event pass. Stoltzfus could now safely pass through Pennsylvania, so long as he had a police escort while he crossed the state.
Right now Johnabilt is patiently awaiting in New Jersey, ready to cross the states until they reach the other edge of the U.S. in Northern California. Once they get moving the entire trip can be monitored through HelpAmericanHeroes.com, where you can see updates on the blog and donate to the Wounded Warriors project. Stoltzfus is a little over $17,000 before the trip begins, so help him reach one million by donating here.
About the Contributor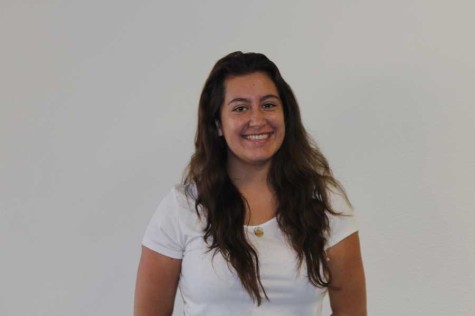 Sierra Soto, Staff Writer
Hi, my name is Sierra Soto and I'm a senior here at West Ranch. I moved here from Colorado last year and no, I don't ski or snowboard. But I do love...