College and Career Fair Encourages Higher Education
Hang on for a minute...we're trying to find some more stories you might like.
Parents and students are hustling from table to table, brochures and candy are in abundance, and around every turn there is a different mascot cut-out beckoning you forward. Yes, it is the annual College and Career Fair held by the Hart District held at the Hyatt Convention Center. This year was the first to have restrictions on who could attend, in order to prevent overcrowding, making it an event exclusive to upperclassmen. Even with these new guidelines, hundreds of soon-to-be college students filtered in and out of every room rubbing shoulders with the other attendees. Over 100 representatives took up the two available ballrooms and hallways in between, showcasing their university, college, technical school, or other institution to help students who plan on seeking higher education.
Representatives were available to answer any and all questions about admissions, financial aid, classes, housing, and student life at their institution. The fair was an excellent way to open up the discussion about college admissions, especially for seniors scrambling to begin the process this year.
"[I liked] All the people's enthusiasm, trying to get into college. Especially the representatives, how they talked about a certain college. It just made me want to be a part of it," said Kathy Martinez, a senior at Valencia High School, who walked away from the fair with a new connection to her top pick school thanks to the representatives available.
However, if you missed the fair or simply missed a booth, not all hope is lost. Bridget Cler, a representative for the Colorado State University, recommends using the best resource that's right under your nose: your school counselor.
"Us college counselors are talking to [your school counselors] constantly. We are constantly coming to campus to do visits and a lot of them have gone on college visits. So I think they know a lot more than students realize and they know a lot more about how this process works."
The admissions process can be daunting as seniors begin dipping their toes in the college water, which is why resources like the College and Career Fair or your school counselor are important to acknowledge. Whether you're still figuring out where to apply or writing your essay to your dream school, we all could use a little help in reaching higher education.
About the Contributor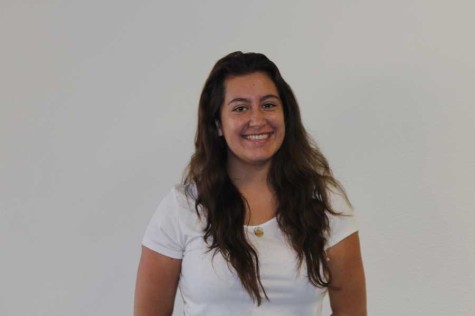 Sierra Soto, Staff Writer
Hi, my name is Sierra Soto and I'm a senior here at West Ranch. I moved here from Colorado last year and no, I don't ski or snowboard. But I do love...