Battle of the Clubs
Hang on for a minute...we're trying to find some more stories you might like.
Despite the extreme weather during lunch on Sept. 17, West Ranch students were able to enjoy the busy and lively atmosphere of Club Rush Day. This day gave club members an opportunity to spread awareness of their clubs and non-members a chance to join various groups.
Many students enthusiastically advertised their organizations. The upper part of campus was bustling with members from different clubs holding up poster boards and handing out flyers with more information. At the booths, officers tried persuading new members to join through earnest and cheerful smiles.
"This year, we're trying to raise awareness for a cleaner campus through adding more blue barrels for recycling. Hopefully, those interested in our club will join," said junior Nicole Torgesen, the secretary of the Help the Environment as a Team (HEaT) club.
Students were greeted by many clubs such as EDU Africa, Gay Straight Alliance (GSA), and Harmony. Many booths were crowded with students from all classes. New members moved from table to table, asked about a certain club they were interested in, and signed up on the spot. Many were convinced of the benefits of something beyond themselves.
Collin Pham, a freshman who signed up for Key Club, said, "Joining clubs looks good on college applications. I'm really glad this event allows students to join all the different groups on one day instead of on multiple days, making it a little harder to look for interesting clubs."
Club Rush Day proved to be another success. It was a memorable day for students to recruit more members and learn more about school activities.
About the Contributor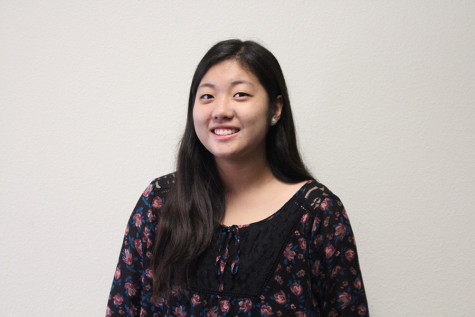 Sydney Chang, Opinions Editor
Hello I'm Sydney Chang, a senior and co-editor of the Opinions fam! I love to eat, eat, and eat. Hit me up if you want to go to Disneyland. I am so excited...